Travel Nursing Agency Ranking Results
Each ranking is averaged and updated on a continual basis. The highest score for an agency is 100.

Go back to travel nursing agency rankings.

Click here to view a list of over 300 agencies and their contact information.

Travel Nursing Company Review of: IPI Travel

Score
(all time)
Score
(within 1 year)
1. Knowledgeable
4.4
2. Friendly
4.6
3. Efficient
4.2
4. Honest
4.4
5. Pay rate
4.2
6. Paycheck accuracy
4.5
7. Housing
4.3
8. Benefits
4.2
9. Supportive
4.3
10. Assignment selection available
4.2
11. Individualized
4.3
12. Insurance plan
4
13. Reliable
4.3
14. Accessible
4.6
15. Reputable
4.4
16. Accommodating
4.2
17. Professional
4.3
18. Paycheck arrival time
4.7
19. Chances you will recommend this agency
4.2
20. Chances you will work with them again
4.2
Total Score (number or rankings)
86.5(46)
(0)
My recruiter was totally unreliable and once she got the assignment under her belt, disappeared. Their insurance is very expensive and offers very little. 08/21/2017
IPI has been there for me every step of the way. They even helped me get a license in California so I could visit my niece. I have no complaints and recommend my recruiter every chance I get. 08/23/2016
Great company with great people. They're always willing to help when I need it. I can't think of a time when they dropped the bad. Grade A company if you ask me. 08/16/2016
Loveeee this company! I've been a nurse for over 20 years and traveled for over 5 of those years. The staff at IPI has always been helpful and friendly. I travel for money so my recruiter makes sure to keep her eye out for high paying jobs and I've made way more money in my years traveling then I ever thought about making as a permanent employee. I also travel with a friend so my recruiter has to try twice as hard to find us a good location with great pay. I would highly recommend IPI to any of my friends and family that are considering travel nursing. 08/09/2016
I could not be more pleased with my company as well as my recruiter, Craig Bowen. He is extremely knowledgeable of the healthcare system as well as with traveling in general. He is also readily available to answer any questions I may have throughout my assignment. I do not foresee ever leaving thus company for the duration of my time as a traveler. 08/03/2016
I have been with IPI since day 1 of my traveling career. I researched companies and talked to a TON of recruiters before I decided to go with them. My recruiter has been with me for the past 7 years and I absolutely adore her. IPI even helps me find housing for my 65 lb dog every assignment. I've referred multiple people because I know they'll be taken care of if they go with IPI. 08/02/2016
I wish I had found them when I started traveling.Great Company! 08/02/2016
Ipi Travel has been an amazing company to work for. They go above and beyond to make sure all of my needs are met. I have never had a problem getting paid on time every time. Ipi Travel company is professional, reliable and supportive that's for sure! I would highly recommend them to anyone looking for an excellent company!! 08/01/2016
I left IPI for 1 assignment and regretted it shortly after starting my assignment. I only went with the other company because my friend told me to try them out and I had only done 1 assignment with IPI so I thought "why not?" I quickly realized I made a bad decision because my recruiter didn't even call me to make sure I made it there or to see how my orientation went. It was like I got the assignment and my recruiter just disappeared, I felt like I was on my own. Now I have a great relationship with my recruiter at IPI and she is always there when I need her. If I've had a bad day, I can call her and she will listen. I love that I've found more than just a recruiter, I've found a lifelong friend. I only had one issue regarding my insurance but they quickly fixed it and it wasn't even their fault. It was something I could have fixed on my own but they were willing to jump in and help me. I would HIGHLY recommend IPI as your travel nurse company! 07/28/2016
Love this company...been with them the longest. 07/21/2016
Does not help find housing. When taking the stipend. Does not have 2 way communication with facility 07/21/2016
I absolutely love my agency and recruiter; it has been an awesome 2.5 years as a traveler. I have referred many co-workers to them, and have close to 10 successful referrals. Honest, up-front, accountable; an all-around fantastic company to work for. 07/20/2016
Everyone is available with answers within the day I ask. It's great to know that call,text,or email, someone will always be in touch. My recruiter has never let me down. 07/20/2016
I love IPI Travel! I am a very selective with the region and even city that I'm willing to travel to. Even though I have always given exact specifications for my location IPI has always found a job meeting my requirements. They have never said "oh we can't do that." Instead they have always said "let's make it happen." I appreciate the hard work that they put into every assignment. I recommend IPI to every nurse I speak to that is interested in travel. 07/20/2016
My contact, Craig, is the best! 07/20/2016
IPI has been a wonderful company to work for so far and I am very glad that I chose to travel with them. They are always available whenever I have a need and make me feel like a valued employee. I hope to continue to travel with them for many yesrs in the future and I recommend them to anyone willing to listen. Thank you IPI for the wonderful travel experience so far. 07/20/2016
I've been with IPI Travel for about 9 months now and I love my recruiter Michelle! She's been honest, supportive, and very accessible when I need her. I've traveled with other companies and I get tired of hearing the same spill every time. She makes sure I'm taken care of and she's honest unlike some of t he other recruiters I've worked with in the past. 07/20/2016
Tom Clark has been a great recruiter to work with so far. I have done 2 assignments with him, and his recommendations have been good. Very happy with the 2 places I have work and the pay is very decent. Would be happy to travel with them again. Also referred a friend to work with Tom and he has had a good experience and signed a second contract with them already. Paychecks are always on time and accurate. I make exactly what I was quoted before applying; no surprises after the fact. Highly recommended! 06/07/2016
Everything goes well until you disagree, then it all falls apart. Not friendly or helpful or even nice. "I've done all this for you and now you won't take an assignment with us?" One can talk all the way to the top and still get the bottom at this agency. Be warned. 06/07/2016
Couldn't have had a better first travel assignment, and that too as a Canadian nurse. 06/01/2016
As with every agency, a traveler can encounter the professional and unprofessional recruiter and vice versa. If you don't relate to your recruiter, don't hesitate to ask to work with someone else. Be specific in the details of your contract and know what you are, or are not, getting before you sign. Know you have other options with other agencies if you are not satisfied, and take them. 05/19/2016
IPI was able to help me get settled in my second contact as my first one with another agency was a bad experience. They have been there with all my questions and I have spoke with recruiter more in the last few weeks than the one I had with my previous agency. 01/14/2016
My recruiter goes above and beyond to meet my needs and find suitable assignments for me and to ensure that I am happy. I feel like she really cares and works hard for me. I feel the pay is competitive but I am happy to know that she is there for me anytime - and I mean anytime of the day! 08/06/2015
John Engleman was AMAZING and was so supportive through my whole travel experience!!!! I found my nursing "home" here in Austin but I hope to start traveling again very soon and I will definitely go through IPI again!!!!! I would highly recommend them to anyone! 03/06/2015
Traveling with IPI was a fantastic experience. I cannot say enough good things about the individual help they provided for me and my young family who traveled with me. We were always sure to have the accommodations suited to our specifications and interviews to areas that we desired to travel. John Engleman listened well to what we wanted and needed. He even learned through conversation that I like cookies, so at each travel destination I had a tiered box stack of gourmet cookies waiting for me. However, the best example of IPI's concern for my job experience was when a hospital was not abiding by our contract per my shift scheduling. Because IPI said they would allow me to leave the contract and find me a new contract if this was not remedied, I was able to go to the hospital with that information and contract in hand, and the hospital readily adjusted my schedule. Having an agency back you up like that is really unheard of. I successfully finished the contract. That hospital even wanted me to stay on as staff but there were too many places yet to travel! 02/12/2015
Been with IPI for 2 years. My recruiter, Craig, is the absolute best! He always finds the assignment I'm looking for, gives me honest information, and gets me the pay I want! IPI's staff is friendly, warm, and happy to speak with you and handle any questions or issues you have. When you're with IPI, you have a family that surrounds you with support! 02/12/2015
Always a positive experience eith IPI. John is my recruiter, and I have found him to be honest, friendly, and easy to work with. Travel nursing is not easy, generally going into facilities with staffing issues, IPI has worked to make each destination a good experience. Housing has always been top notch with care taken to accommodate my two canine travel companions. This is a top notch travel company. They treat their travelers like family. 02/10/2015
I find the screening tools used are fair up to date and thorough. I have always had multiple options to select assignments and a great rapport with all the team. I have never missed a payment and always receive payment on time. They have always been helpful in keeping my certifications up to date and providing the tools necessary to get the job done. 02/10/2015
I have worked with many agencies and shopped many more. IPI is by far the best I have come across! 02/09/2015
n/a 02/08/2015
IPI was able/willing to submit my profile prior to having "license in hand". After about a month, no problems at all. 02/07/2015
Great Company with Great Benefits 02/06/2015
I have always been treated great by recruiters and staff. I feel the pay could be better and more competitive. Destinations are so so. Communication is ok but room for improvement. Overall satisfied with this company and haven't felt the need to shop around yet. States insurance is free but you make 140/wk less by not taking it. That's not free to me. I'd also like to see incentives. I hear about other company sending gifts. Great idea! 08/28/2014
Male owner became very offensive when I told him I was going to do an assignment with a recruiter that he had let go. 08/06/2014
Honest, lay everything on the table. Allows me to make good money with the tax advantage. Great friendly recruiter. Always a call back 09/05/2013
stay away from john engleman - toxic 01/29/2013
I have been working with Innovative Placements since 2006. I have worked with others, but have chosen to remain with them for their personalized service and attention. When you find an agency that takes good care of you & pays top dollar, you stick with them. I recommend Innovative Placements in a heartbeat without hesitation. 10/18/2012
Excellent company! 10/18/2012
Best company I have worked with. They are very straightforward with how everything works. Have always been accurate with the promised money and they have enough locations to always keep me busy. Have had two recruiters there and there are both professional and always just a phone call away. 10/16/2012
this will be 1st assignment with housing from them 03/01/2008
I FOUND OUT THAT MY PAY WAS CONSIDERABLY LOWER THAN OTHER TRAVEL NURSES. 07/11/2007
My first travel assignment was with this company. Found out later that they were paying me almost half what everyone else was making. 04/11/2007
Was really aggressive in finding assignments. Housing was adequate in one location beacause of state, other state was wonderful, and on another assignment housing was awful and if i was female would have been unsafe. I had one contract cancelled and the company said good bye and good luck, and took out excess money to cover their loses leaving me with nothing. Oh well
Did one assignment with this comany in Indianapolis. Housing was very small and A/C did not work well. Had 3 recruiters in 3 months. Pay was ontime and correct.
Return to top of page
---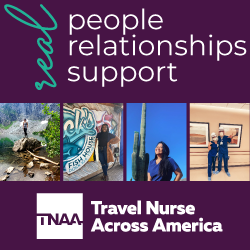 Click here for advertising info