Travel Nursing Agency Ranking Results
Each ranking is averaged and updated on a continual basis. The highest score for an agency is 100.

Go back to travel nursing agency rankings.

Click here to view a list of over 300 agencies and their contact information.

Travel Nursing Company Review of: National Healthcare Staffing

Score
(all time)
Score
(within 1 year)
1. Knowledgeable
3.6
2. Friendly
3.4
3. Efficient
3.8
4. Honest
3.2
5. Pay rate
2.9
6. Paycheck accuracy
3.8
7. Housing
3.6
8. Benefits
3.4
9. Supportive
4.1
10. Assignment selection available
3.1
11. Individualized
3.4
12. Insurance plan
3
13. Reliable
3.4
14. Accessible
3.8
15. Reputable
3.5
16. Accommodating
3.8
17. Professional
3.5
18. Paycheck arrival time
3.6
19. Chances you will recommend this agency
3.8
20. Chances you will work with them again
3.5
Total Score (number or rankings)
70.2(8)
(0)
When I arrive at the apt. It was not ready and no furniture. I did not get any apology for the problem. The assignment was great but my recruiter was always looking out for the company. It was very disapointing experience 07/15/2008
My recruiter, Faye, is wonderful,she is one of the reasons I have stayed with National Healthcare Staffing. I have never had any trouble with my checks, my calls have always been returned promptly.I would recommend this company to my friends. 03/27/2008
Excellent agency! My recruiter (Lori Press-Vidal)is the best and has been recruiter of the year several times. After a ful year of researching agencies, NHS was the top choice. Glad we're with them! 07/18/2007
Pay checks arrived correctly and on time. E-mails and telephone calls all returned quickly. If the recruiter did not know the answer, she would put you in touch with someone that would get the answer. Reliable company.
Return to top of page
---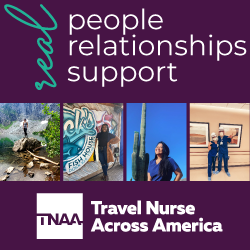 Click here for advertising info