Travel Nursing Hospital Ranking Results
Each ranking will be averaged and updated on a continual basis. The highest score for a hospital is 100.

Feel free to rank any hospital. You are not limited to the ones below.
Travel Nursing Hospital Review of: Presbyterian St. Lukes
Score
(all time)
Score
(within 1 year)
1. Friendliness and acceptance of travelers by staff
3.4
2. How open are they to allowing you to expand your skills while traveling?
3.1
3. Hospital Technology
2.4
4. Location (A nice area to live)
4.6
5. Cafeteria food
2.7
6. Parking
4.7
7. Physical layout of hospital effecient
3.3
8. Hospital appeal (looks)
3.6
9. Hospital orientation geared toward travelers?
2.3
10. Simplicity being initiated into the system (Do you have to do lots of unneccessary paperwork, drug testing, criminal background checks, etc. in addition to what the agency requires before you can start working?)
2.4
11. Reputation of the hospital
3.6
12. How nice are the doctors to staff
3.7
13. Friendliness of staffing office
3.1
14. Happy with the work scheduling procedure?
3.1
15. How efficient is their system so you can get your job done?
2.7
16. Adequacy of their nurse to patient ratio
3
17. How well staffed are they
2.9
18. How happy were you with your workload?
3
19. Staff morale (overall)
3
20. To what extent would you recommend this hospital to other travelers?
2.9
Total Score (number or rankings)
63.5(7)
(0)
I worked in the BMT/ICU department(s) in the hospital. Originally did a split assignment in the ICU and BMT (Bone Marrow Transplant) ICU. Extended another month on the BMT ICU. I actually enjoyed working here a lot and the staff is great. I don't think I had a bad interaction with any physician but there is a need to be persistent sometimes to get whats best for the patient. Floated to the floor only a few times; sometimes the way the BMT floor is set up you'll be on the "regular" part of the floor w/ 3-4 patients which isn't bad. Area is safe and parking is fine. Most of the negative points is towards Meditech charting system. I don't know how this still exists in 2016. Lots of fun things to do in Denver, the mountains are beautiful, lots of good restaurants and breweries. Highly considering coming back! 08/24/2016
Housing was approximately 1.5 mile(s) from the hospital. The name of the housing complex was airbnb. Housing was located in city of Denver. On a scale from 1 to 5, I would rate it a 4. Living in the city is expensive for sure; a lot of Denver travel pay hasn't really adjusted to how much the housing marking has exploded here. Use several sites and search for many options!
I worked in the Oncology department(s) in the hospital. See below 04/18/2016
Housing was approximately 15 mile(s) from the hospital. The name of the housing complex was Cliffs. Housing was located in city of Golden. On a scale from 1 to 5, I would rate it a 1. Colorodo is great and on my days off I had a great time. There is clear favoritism at this hospital and travelers are given an unreasonable unfair, and unsafe work load.
I worked in the Floatpool department(s) in the hospital. Charge nurses sit.. No help. Staff not friendly, thinks travelers are making a lot more money. Worst patients on floor. Avoid. 11/20/2014
Housing was approximately 20 mile(s) from the hospital. The name of the housing complex was Ext Stay. Housing was located in city of Aurora. On a scale from 1 to 5, I would rate it a 1. Housing in the area is very expensive. Stipend does not cover real costs.
I worked in the Endoscopy department(s) in the hospital. As soon as I arrived, the staff told me that the manager had wanted to cancel my assignment but had been too late. The manager confirmed it. I was there exactly one month and they canceled 10 shifts, which is half of my shifts, excluding first 4 days of hospital orientation, I had 20 shifts. They had very low census. Sometimes there was no case scheduled. So it was obviously due to census, but the manager said it was my attitude! That was absolutely bogus and my agency, TNAA, didn't believe a word she said. Even the coworkers told me they would go to speak with hospital administration if necessary on behalf of me. I don't quite understand why they had to make up a story to cancel my assignment. They could've just done so due to census. Because my agency stood up for me, I didn't need to pay fine. It was horrible experience nonetheless. I won't be able to work for HCA facilities because Im on their 'black list' but I don't really care at all. They don't deserve my service. 04/24/2014
Housing was approximately 0.4 mile(s) from the hospital. The name of the housing complex was N/A. Housing was located in city of Denver. On a scale from 1 to 5, I would rate it a 4. I took care of my own housing since it was short (8 weeks) assignment. It was in a small apartment building, fully furnished, including linens/pots/pans/small appliances, very close to the hospital. In a bit shady part of town (very close to liquor shop, bars, marijuana dispensary (it's legal in CO, you know). But the landlord was very accommodating and super nice. He deals with a lot of travel nurses (there were 2 other) and let me have my dog although she is rather big (60 lbs).
I worked in the OR department(s) in the hospital. Denver is a great area. The hospital is mediocre at best. They totally over work the support staff. Equipment is not very up to date. Seem to be more concerned with profit than anything else. 10/27/2013
Housing was approximately 4.5 mile(s) from the hospital. The name of the housing complex was Sonata at Cherry Creek. Housing was located in city of Glendale. On a scale from 1 to 5, I would rate it a 5. Housing was teffific.
I worked in Peds/picu/grad nursery. Very welcoming staff. excellent workload. nice area. enjoyed myself completely! The housing was only .5miles from the hospital called Uptown Village in Denver. I would rate the housing a 5.
I spent the summer here and had a wonderful time. All the staff is very acceptable and pleasant to travelers. Denver and the mountains are beautiful. The staffing ratio was very good except they do not have cnas at night and only one during day shift on pcu. I stayed on nights. Most nights were not that bad compared to most places Ive been. Everyone helps if you need it. I worked PCU and Tele. Great place to visit. I took the subsidy and found my own apartment 20 min from the hospital in the suburbs called Belmar Villas. I would rank them a 4. Belmar Villas in Lakewood has 3 month rentals and is very nice. They have a great clubhouse with a workout area and a theatre. Dogs allowed with deposit. I enjoyed it there. just keep your rent receipts they are unorganized and tried to say i had not paid when i had. Still waiting to see if they overcharge me on move out fees.That can be a problem in some places when you rent yourself.
Return to top of page
---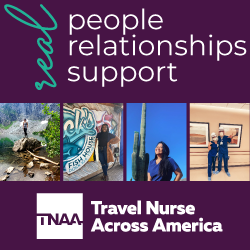 Click here for advertising info