Travel Nursing Hospital Ranking Results
Each ranking will be averaged and updated on a continual basis. The highest score for a hospital is 100.

Feel free to rank any hospital. You are not limited to the ones below.
Travel Nursing Hospital Review of: St. Alphonsus Medical Center Boise
Score
(all time)
Score
(within 1 year)
1. Friendliness and acceptance of travelers by staff
5
2. How open are they to allowing you to expand your skills while traveling?
3
3. Hospital Technology
4
4. Location (A nice area to live)
5
5. Cafeteria food
5
6. Parking
3.3
7. Physical layout of hospital effecient
3.7
8. Hospital appeal (looks)
4.7
9. Hospital orientation geared toward travelers?
3.3
10. Simplicity being initiated into the system (Do you have to do lots of unneccessary paperwork, drug testing, criminal background checks, etc. in addition to what the agency requires before you can start working?)
4.3
11. Reputation of the hospital
4.3
12. How nice are the doctors to staff
4.7
13. Friendliness of staffing office
4.7
14. Happy with the work scheduling procedure?
4
15. How efficient is their system so you can get your job done?
4
16. Adequacy of their nurse to patient ratio
4.3
17. How well staffed are they
4
18. How happy were you with your workload?
4.7
19. Staff morale (overall)
4.3
20. To what extent would you recommend this hospital to other travelers?
4
Total Score (number or rankings)
84.3(3)
(0)
I worked in the CVICU department(s) in the hospital. The CVICU is a single stay unit, meaning patients are typically admitted to the unit and stay there until discharge. There are exceptions when beds need to be opened for planned cases. The workload can be very easy if you have postop day 2+ patients, but there can also be days where your assignment will change throughout the day to accommodate for fresh postop cases. Staff are very friendly, including the surgeons and PAs who are easily reachable throughout the day. During my contract there were a lot of new employees in training and understandably they were assigned all the surgical cases, but it would have been nice to keep my skills up and take higher acuity patients more often. They are open to you helping settled surgical patients or asking questions/putting your hands on equipment. Charting system is Cerner, which I personally don't care for. I wasn't given the opportunity for self scheduling and just 'filled in holes' after the core staff schedule was completed, but I did not find this to be much of a problem. I was able to request days off that were needed and they were always accommodated, and staff were approachable for schedule changes when needed. I decided to extend my contract because I enjoy the unit and I am very much enjoying my time in Boise. 10/30/2017
Housing was approximately 4 mile(s) from the hospital. The name of the housing complex was Airbnb. Housing was located in city of Boise. On a scale from 1 to 5, I would rate it a 5. I prefer airbnb or private rentals over apartments due to avoiding additional incurred fees.
I worked in the CVICU department(s) in the hospital. Staff were all pretty good to work with. I floated to their other ICUs (CICU and trauma/general ICU) a handful of times and everyone was friendly, generally helpful. They didn't 'dump' on travelers. Staffing was always good, never tripled in ICU. Floated to their telemetry floor, and it was crazy. Staff were friendly and helpful but overworked. 04/28/2017
Housing was approximately 1 mile(s) from the hospital. The name of the housing complex was Liberty Lakes. Housing was located in city of Boise. On a scale from 1 to 5, I would rate it a 5. Rented furnished through Wolff Services. It was a nice quiet place to stay, well furnished and walking distance to the hospital. Pet friendly as well.
I worked in the Med/Surg Float Pool department(s) in the hospital. No major complaints about the staff or units themselves. Everyone I've met has been very nice. Some of the units are very busy. My major complaint has been that this contract did not have guaranteed hours. This has resulted in me being called off 1 shift per week since I started the contract. They put me on call one night and then called me in at 11pm to work the rest of the shift. The next morning, I find out that from my recruiter that the hospital is refusing to pay me call back pay for those 8 hours I worked because, according to the hospital, "callback pay doesn't start until after a nurse has worked 40 hours in a week." WHAT?! So my company and I have had a fight on our hands to get me paid correctly. I feel like the hospital was not holding up their end of the contract and was very unprofessional. If I hadn't had these issues with pay/whoever is in charge of all this, I would totally recommend the hospital. I love the area. If you come to this hospital, just make sure you either have guaranteed hours, or some sort of clause where you can only be put on call 1 shift in a 2 week period or something. 10/17/2016
Housing was approximately 1.5 mile(s) from the hospital. The name of the housing complex was Bond Street Apartments. Housing was located in city of Boise. On a scale from 1 to 5, I would rate it a 4. Extended stay hotel, about 5 minutes from the hospital. Easy drive to everything, including downtown Boise. Not the nicest area to live in, but I haven't felt unsafe. The neighbors leave a little to be desired. I've stayed in an extended stay before where it was all temporary workers. This place seems to house regular people. They treat it like a regular apartment. Office has been fine to work with. Cleaning is included once a week. They have been flexible about cleaning times since I work night shift. Provided furniture has been more than adequate. Definitely an older apartment. Kitchen and bathroom are a bit dated. But they have quickly fixed any issues I've had.
Return to top of page
---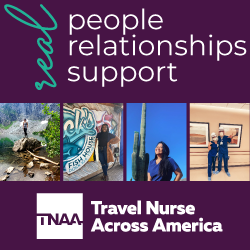 Click here for advertising info