Travel Nursing Hospital Ranking Results
Each ranking will be averaged and updated on a continual basis. The highest score for a hospital is 100.

Feel free to rank any hospital. You are not limited to the ones below.
Travel Nursing Hospital Review of: LargoMedical Center
Score
(all time)
Score
(within 1 year)
1. Friendliness and acceptance of travelers by staff
4.7
2. How open are they to allowing you to expand your skills while traveling?
4
3. Hospital Technology
3
4. Location (A nice area to live)
4.7
5. Cafeteria food
3.7
6. Parking
4.7
7. Physical layout of hospital effecient
3.7
8. Hospital appeal (looks)
4
9. Hospital orientation geared toward travelers?
3
10. Simplicity being initiated into the system (Do you have to do lots of unneccessary paperwork, drug testing, criminal background checks, etc. in addition to what the agency requires before you can start working?)
3
11. Reputation of the hospital
3
12. How nice are the doctors to staff
4
13. Friendliness of staffing office
3.7
14. Happy with the work scheduling procedure?
3.7
15. How efficient is their system so you can get your job done?
3
16. Adequacy of their nurse to patient ratio
2.7
17. How well staffed are they
3
18. How happy were you with your workload?
3.3
19. Staff morale (overall)
3.3
20. To what extent would you recommend this hospital to other travelers?
2.7
Total Score (number or rankings)
70.9(3)
(0)
I worked in the Float department(s) in the hospital. The process of online modules and HCA's list of requirements before even beginning work is an enormous and frustrating process. Infact I would say it may be one of THE most frustrating experiences I have had to endure. Then there was the charting. Meditec from the dark ages, no point and click. Your using the key board to tab through pages and pressing random buttons to chart things. It was terrible to learn. Despite a charting system from the 90s, every one gets a IPhone to use for communication and lab results and making a patient list. The core staff were 50/50. Some floors had the friendliest and most helpful individuals, and other floors had OK nurses. Not rude or mean, just not really helpful. Parking was easy, the hospital floors are strang cuz there are no nurses stations, you have to sit in a chair in the hall. All in all the location was excellent, the people were great, the work load was not unmanageable, but the start up at the beginning is pure misery and the charting is terrible. 08/03/2018
Housing was approximately 8 mile(s) from the hospital. The name of the housing complex was Air Bnb. Housing was located in city of Clear Water. On a scale from 1 to 5, I would rate it a 4. Housing is expensive, but we found a really cheep air bnb and got lucky. It's a really nice tourist destination area so what do you expect.
I worked in the Medical ICU department(s) in the hospital. The hospital is separated into two campuses. The Indian Rocks campus has an ER and is mostly dedicated to psych and HR (where orientation was). The main campus is a medical center with four floors divided into sections A,B,C,D. There are several ICUs, CVU - cardiac, NNICU - neuro, and MICU - medical, which is divided into two sections (a 14 bed and an 8 bed, both staffed by the same nurses). This hospital does not have free/float charge RNs and they rarely have techs in their ICUs. I was often tripled with patients in the MICU along with at least a couple of other nurses. The ICU managers are really trying to make a difference and improve the ICUs. The area is gorgeous and truly worthy of being here in the wintertime. However, if you don't already know Meditech and are competent in your skills as a nurse, this whole area of HCA hospitals would be a challenge. 02/09/2018
Housing was approximately 2 mile(s) from the hospital. The name of the housing complex was rent from a woman. Housing was located in city of Largo. On a scale from 1 to 5, I would rate it a 4. Housing in the winter is expensive and rare. The extended stay hotels are not any cheaper either. Secure housing as best you can.
I worked in the pscyh department(s) in the hospital. The staff was great. The area was high to live as far as hotel costs. But overall it was a great experience. 09/30/2016
Housing was approximately 10 mile(s) from the hospital. The name of the housing complex was extended stay. Housing was located in city of clearwater. On a scale from 1 to 5, I would rate it a 4.
Return to top of page
---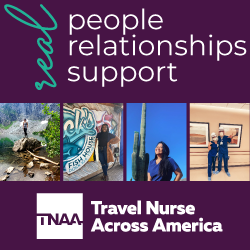 Click here for advertising info