Travel Nursing Hospital Ranking Results
Each ranking will be averaged and updated on a continual basis. The highest score for a hospital is 100.

Feel free to rank any hospital. You are not limited to the ones below.
Travel Nursing Hospital Review of: North Bay Medical Ctr
Score
(all time)
Score
(within 1 year)
1. Friendliness and acceptance of travelers by staff
4.2
2. How open are they to allowing you to expand your skills while traveling?
2.8
3. Hospital Technology
3.2
4. Location (A nice area to live)
4
5. Cafeteria food
3
6. Parking
4
7. Physical layout of hospital effecient
3.5
8. Hospital appeal (looks)
3.2
9. Hospital orientation geared toward travelers?
3
10. Simplicity being initiated into the system (Do you have to do lots of unneccessary paperwork, drug testing, criminal background checks, etc. in addition to what the agency requires before you can start working?)
3
11. Reputation of the hospital
3.5
12. How nice are the doctors to staff
3.8
13. Friendliness of staffing office
3.8
14. Happy with the work scheduling procedure?
2.5
15. How efficient is their system so you can get your job done?
3.5
16. Adequacy of their nurse to patient ratio
4.5
17. How well staffed are they
3.5
18. How happy were you with your workload?
4
19. Staff morale (overall)
3.2
20. To what extent would you recommend this hospital to other travelers?
3.2
Total Score (number or rankings)
69.4(4)
(0)
I worked in the ICU department(s) in the hospital. First, this was an ICU posting but they use ICU staff to float to the floor,ER,or their other hospital in Vacaville. I was floated to the floor about 60% of the time. The ICU staff nurses used to float but they threatened to quit, so now the staffing office hires travelers to float but sells it as an ICU position. I haven't met a single floor nurse traveler.(ICU nurses can float to floor AND ICU, double your bang) Sometimes I floated to the floor and back to ICU in the middle of my shift to admit patients, or had to drive to another city to admit patients in their other hospital. This floating schedule was not explained when I signed up, and is a breach of contract as far as I'm concerned. For their part, the ICU staff was very sympathetic to us, but couldn't do anything to keep us in ICU. Hospital wise, it's old and hacked together, the beds roll with brakes on, patient chairs are mostly cheap plastic without arm rests (no icu patient should ever sit in them) etc. The stock rooms are not the same and I end up going to both rooms to get basic things. The Pyxis med dispensers aren't any better, I often had to visit all 3 on the unit for basic morning meds. The EHR is Cerner, which needs a few upgrades I'm sure. Nursing independence is low, co-signoffs for SQ insulin, rate changes on fentanyl or versed. And double charting on paper for all of these. Colleagues were mostly nice, lots of MSNs, people been there a long time. I almost always got my breaks and lunch, resource nurses are experienced and really help you out while you're on break. Docs were mostly very nice and I always felt they were available. ICU docs round and call you to check up. Transport wise, there is no Transport staff, so grab your iv pole, and push that 1500lb bed to MRI, which is actually outside the hospital and up a hill on a partially covered walkway. Before you start working here, you should brush up on your EKG skills, break out your calipers because there is a difficult paper test that has failed nurses and sent them home. The strips are not NCLEX style, but ambiguous strips from actual patients. Know your idioventricular, junctional rhythms plus all the usuals. Know how to measure pauses, HR, etc. Overall, I wish I had gone to a different hospital, getting screwed by the staffing office was my biggest turn off. 01/31/2018
Housing was approximately 45 mile(s) from the hospital. The name of the housing complex was Extended Stay America. Housing was located in city of Sacramento. On a scale from 1 to 5, I would rate it a 3. I chose to live in Sac because the ESA rates were 300$/month less than Fairfield or surrounding towns. Fairfield is closer to the bay and therefore is more pricey. Its a town filled with drugs, homeless, and drugged homeless. Very sad.
I worked in the OR department(s) in the hospital. OR staff travels between 2 hospitals (11 miles). Can be several times per week, or 2x in one day (get "mileage pay"). Need to "learn" both facilities. OR staffed 24h except on weekends. Call is for both facilities. Surgeons decent to staff. RNFA's + anesthesia techs. Undergoing some construction, so parking can be offsite but close. San Francisco, Napa/Sonoma wine country nearby, can get traffic congestion. 04/12/2014
Housing was approximately 1.2 mile(s) from the hospital. The name of the housing complex was Parkwood Apts. Housing was located in city of Fairfield. On a scale from 1 to 5, I would rate it a 4. Older, gated complex with pool, on-site laundry. Short term leases available. No workout facility, but multiple fitness centers in town.
Charge nurses were very lazy.
I worked in the med/surg department(s) in the hospital. Housing was approximately 3 mile(s) from the hospital. The name of the housing complex was pointe. Housing was located in city of fairfield. On a scale from 1 to 5, I would rate it a 4.
Northbay Medical Center is a small hospital.I had a few problems but nothing major. The staff was so very kind to travelers. Alot of the travelers do long term extensions. Fairfield,Ca is a lovely smaller town with a mall/movies and lots of nice resturants. The apartment are very close to the hospital (Rolling Oaks Apartments).Living there was wonderful.
Return to top of page
---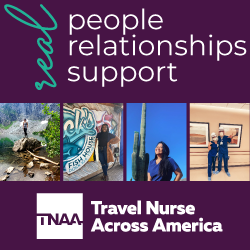 Click here for advertising info