Travel Nursing Hospital Ranking Results
Each ranking will be averaged and updated on a continual basis. The highest score for a hospital is 100.

Feel free to rank any hospital. You are not limited to the ones below.
Travel Nursing Hospital Review of: Sutter Amador Hospital
Score
(all time)
Score
(within 1 year)
1. Friendliness and acceptance of travelers by staff
1
1.0
2. How open are they to allowing you to expand your skills while traveling?
1
1.0
3. Hospital Technology
2
3.0
4. Location (A nice area to live)
1.5
2.0
5. Cafeteria food
2.5
2.0
6. Parking
3.5
4.0
7. Physical layout of hospital effecient
2.5
2.0
8. Hospital appeal (looks)
3.5
4.0
9. Hospital orientation geared toward travelers?
1.5
1.0
10. Simplicity being initiated into the system (Do you have to do lots of unneccessary paperwork, drug testing, criminal background checks, etc. in addition to what the agency requires before you can start working?)
2.5
2.0
11. Reputation of the hospital
2.5
2.0
12. How nice are the doctors to staff
2.5
2.0
13. Friendliness of staffing office
2
3.0
14. Happy with the work scheduling procedure?
1
1.0
15. How efficient is their system so you can get your job done?
2
2.0
16. Adequacy of their nurse to patient ratio
2
2.0
17. How well staffed are they
4
4.0
18. How happy were you with your workload?
3
5.0
19. Staff morale (overall)
1
1.0
20. To what extent would you recommend this hospital to other travelers?
1
1.0
Total Score (number or rankings)
42.5(2)
45.0(1)
I worked in the ER department(s) in the hospital. Did not work with scheduling AT ALL. Very small catty ER. Most of staff were lazy and rude to travelers.There were outliers thank God, and they made the time there bearable.Charge would give you all the pts on the board at night and staff would sit around and complain, or nag you about something you did wrong and not offer to help/or make clear policies. More nurses than pts. Easy peasy work load. But all games as far as everything else. Had to ask for relief after 12.5 hours, and would look at you like why are you trying to leave? Why do I have to consistently ask who is reliving me at the end of my shift? Unprofessional. Asked the first day on the job about my sexual orientation. Are you kidding me. I've been a nurse 7 years and traveled for 4 and never been treated so poorly. Managers act like you dont exist, which is nice IMO, but then cancel contract with 1 week left with a vague reason. Wish I would have never came here. TRAVELERS BEWARE 05/08/2019
Housing was approximately 10 mile(s) from the hospital. The name of the housing complex was Commuting. Housing was located in city of sutter creek. On a scale from 1 to 5, I would rate it a 1. housing was great. no complaints there
I worked in the ICU department(s) in the hospital. I drove over 2200 miles to start this contract. I was approaching the finish of hospital orientation, day one, when I was given my schedule. The shift listed for me to work was the opposite of what I had signed in my contract. I broached the subject with staffing. They got back to me saying that shift was unavailable, they made some mistake in the handling of my contract and that only the wrong shift was available. Then, shortly thereafter, they came back to me saying actually no positions were available in the unit I was hired for but they could get me to a different department if another traveler agreed to switch day vs night shift with me. I informed them that I had not come to work in said department and would have to decline. My agency got back to me, and staffing, and stated they could get me to another hospital about an hour away. The staffing liaison then proceeded to tell me about how that other hospital was supposed to be closing, while I was there on contract; I felt this person was simply hoping to further stir the pot and upset me more in saying this. Since the first hospital was in the same system as the new hospital I would go to, management agreed that I could stay at the Amador hospital for the computer training I would need at the new facility. I arrived the next day to do so and the same staff person "happened by" and asked what I was doing in the classroom. I explained that they had agreed to my EPIC training. She said, "They don't have the authority to make that decision and you aren't supposed to be here." Obviously I left. The staffing person's name is Kristie and I found her to be very abrasive and obviously the kind of person that wants to see others "squirm." I would never recommend this hospital to anyone as they clearly lure you in and do a bate and switch. Other things I learned when having met some ICU staff, was that there is no Intensivest on night shift. Frequently hospitalist doctors, not pulmonologists, are managing vents. And, the RNs were expected to fully manage the vents; no RT. It was a tiny ICU, only six beds. It was too rural to manage anything as complex as renal failure, CVA's with treatment like TPA as they occasionally had a neurologist but not all the time, or cardiac cath interventions. Its a TINY town with nothing to do, but at least its in the foothills so there is nice scenery. Very hilly there. 03/06/2016
Housing was approximately 2 mile(s) from the hospital. The name of the housing complex was Pinewoods Apartment Homes. Housing was located in city of Sutter Creek, CA. On a scale from 1 to 5, I would rate it a 4. The apartments were nice. Up to three stories. Apparently well maintained. In the single week I was there I had a few maintenance issues but, even after hours, someone was able to help me. Neighbors were pretty nice, too.
Return to top of page
---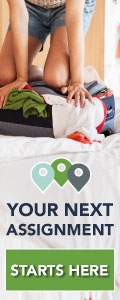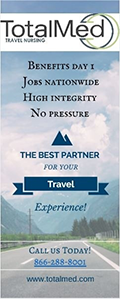 Click here for advertising info