Travel Nursing Hospital Ranking Results
Each ranking will be averaged and updated on a continual basis. The highest score for a hospital is 100.

Feel free to rank any hospital. You are not limited to the ones below.
Travel Nursing Hospital Review of: Kaiser Permanente Antioch Medical
Score
(all time)
Score
(within 1 year)
1. Friendliness and acceptance of travelers by staff
1.8
2. How open are they to allowing you to expand your skills while traveling?
1.8
3. Hospital Technology
2.5
4. Location (A nice area to live)
3.8
5. Cafeteria food
2
6. Parking
4.2
7. Physical layout of hospital effecient
3.5
8. Hospital appeal (looks)
4.2
9. Hospital orientation geared toward travelers?
2
10. Simplicity being initiated into the system (Do you have to do lots of unneccessary paperwork, drug testing, criminal background checks, etc. in addition to what the agency requires before you can start working?)
3
11. Reputation of the hospital
2
12. How nice are the doctors to staff
2
13. Friendliness of staffing office
2.5
14. Happy with the work scheduling procedure?
2.2
15. How efficient is their system so you can get your job done?
3.5
16. Adequacy of their nurse to patient ratio
3.5
17. How well staffed are they
2.2
18. How happy were you with your workload?
3
19. Staff morale (overall)
2.2
20. To what extent would you recommend this hospital to other travelers?
1.5
Total Score (number or rankings)
53.4(4)
(0)
I worked in the CMU department(s) in the hospital. CMU is the worst floor out of the whole hospital, the nurses and manager are just nasty individuals. This is my 4th Kaiser but this place is ridiculous. I would float 3 times within my 12hr with the worst assignments. The step down unit is a joke. The morale is down the toilet. Mary and Gina are two of the worst. 05/23/2019
Housing was approximately 7 mile(s) from the hospital. The name of the housing complex was housing. Housing was located in city of Antioch. On a scale from 1 to 5, I would rate it a 3. My housing was in a great location. 15 min away
I worked in the med tele department(s) in the hospital. Lord Jesus where do I begin! Orientation was extremely disorganized and we were not ready to be on the floor because the EPIC trainer had no idea what was going on. Med tele floor is very busy and short staff 24/7. The staffs are very unfriendly and not helpful to travelers. The ratio sucks with no help from the PCT's. The PCT's makes up their documentations on epic. the floor is so bad the manager and few of the assist managers are travelers. The doctors are pitiful no people skills and are rude. They point fingers at travelers and blame us for everything that goes wrong. Every single manager and floor nurses on that unit has their own rules. No consistency, poor morale and poor patient care. The night nurses are just horrible all they care about is if everyone's on bed alarm so they can go gossips in the break room. The patient population makes no sense, it's the same patients from last week with sepsis or GI bleed place on a tele floor with a heart monitor because most of the hospitalist don't care for the 3rd floor. 13 travelers started one assignment, only 8 of us left that should tell you something. the money is great but keeping your license clean and safe is what more important. You know what just throw the whole hospital away that's how bad it is for a small place. Goodluck to any travelers who is willing to risks their license at Kaiser Antioch. Travelers gets the worst assignments and we can't say much but the union nurses stays complaining. 01/22/2019
Housing was approximately 2 mile(s) from the hospital. The name of the housing complex was brentwood. Housing was located in city of Brentwoo. On a scale from 1 to 5, I would rate it a 4. Housing for nurses is a new business in Antioch and Brentwood. Brentwood is safer and right around the corner
I worked in the Labor and Delivery/Mother Baby department(s) in the hospital. This was my first California assignment. I worked 11a-11p. The staff nurses worked 8 hour shifts. Lets start with the things I liked: I absolutely loved having patient free breaks. I had never experienced that before. I would get two 15 minute breaks (one close the beginning and one close to the end of the shift) and one 30 minute for lunch. Most of the time I got all my breaks, occasionally it would get too busy and we would lose our break nurse and miss a 15. I loved being able to leave the unit for my break and go outside in the nice Cali weather. The staff was very open to travelers and friendly, but you would almost always get the difficult patient and you were always the first to be doubled up. Being that its a Kaiser, I always floated first to Mom/Baby. The staff nurses HATE going to mom/baby. I didn't mind it and welcomed the experience (I didn't have much postpartum experience going in). It would just be disorganized sometimes (like I would come in the morning get a patient in L&D for an hour or two, have to give my patient up, float down to mom/baby and come back to L&D at 3pm when the shift changed). Current changes with management have the staff a little frustrated as well and that also makes it disorganized sometimes. Staffing is not always great, and there are a lot of travelers (I started with two other travel nurses!) and per diem nurses. I worked a set schedule, I was off every other weekend. No self scheduling! The only way you could get days moved was if someone traded with you, otherwise the staffing office will not budge at all and I really didn't like that. Charting system is Epic. My orientation was two days of hospital orientation, two days of computer training, and two days of floor orientation. Staff was very helpful on both units when I had questions. Hospital is private, but there is always a midwife, OB and pediatrician there and they were all nice. Stable nurse and pedi come to high risk deliveries and csections. NICU is level II. Antioch is about an hour or so from the city (San Fran) and the area is okay. I stayed in Alamo, CA (40 mins from Antioch, 30/45 mins from San Fran). which was super nice, small and gorgeous. Walnut Creek is only 5 minutes from Alamo and has a shopping mall (Broadway Plaza) and lots of good eating places (Havana, Pokeatery, True Food Kitchen, Kevin's Noodle House and Scott's Seafood). Every time I went into San Fran I took the BART which is super easy and better because parking in San Fran is super expensive and hard to find sometimes. 10/22/2018
Housing was approximately 30 mile(s) from the hospital. The name of the housing complex was AirBnB. Housing was located in city of Alamo. On a scale from 1 to 5, I would rate it a 5. Affordable housing is hard to find in Northern Cali. My housing was private. I stayed in a "in law unit" in a house, where I had my own living area, kitchenette, bedroom and bathroom. I had a patio area with a gas grill and access to the backyard and pool. It also had some basic cable and wifi and access to the owner's washer and dryer. It was very nice but expensive.
I worked in the MS Tele department(s) in the hospital. The floor nursing staff are friendly to work with, it is the managementwhich start from ANM to Manager who are less compassionate and inconsiderate. Incomplete Orientation to their facility and equipment. Float you right away on your first assignment to a floor that you are only oriented for 4 hrs, did not even show where their crash carts, combination locks on medroom, no access on their NOVA accucheck machine, no access on their GRASP. NO orientation of their ancient PCA pump. Disorganized orientation to begin with. I am a competent hardworking RN, I always have a good job recommendation from previous assignments, they even offer extension. I will not come back on this Hospital again! 01/04/2016
Housing was approximately 4 mile(s) from the hospital. The name of the housing complex was I paid for my housing. Housing was located in city of Antioch. On a scale from 1 to 5, I would rate it a 5. I have no complain with my housing, I paid for it. I get along with my landlord right away. She was very comforting to me when my contract was cancelled.
Return to top of page
---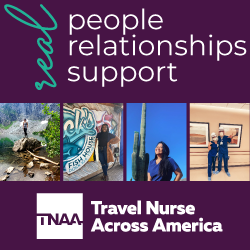 Click here for advertising info