Travel Nursing Hospital Ranking Results
Each ranking will be averaged and updated on a continual basis. The highest score for a hospital is 100.

Feel free to rank any hospital. You are not limited to the ones below.
Travel Nursing Hospital Review of: Oak Valley District Hospital
Score
(all time)
Score
(within 1 year)
1. Friendliness and acceptance of travelers by staff
3.4
2. How open are they to allowing you to expand your skills while traveling?
2.6
3. Hospital Technology
3.2
4. Location (A nice area to live)
2.8
5. Cafeteria food
2.4
6. Parking
4
7. Physical layout of hospital effecient
3.2
8. Hospital appeal (looks)
3.4
9. Hospital orientation geared toward travelers?
3.6
10. Simplicity being initiated into the system (Do you have to do lots of unneccessary paperwork, drug testing, criminal background checks, etc. in addition to what the agency requires before you can start working?)
3.8
11. Reputation of the hospital
3.6
12. How nice are the doctors to staff
4.2
13. Friendliness of staffing office
4
14. Happy with the work scheduling procedure?
3.8
15. How efficient is their system so you can get your job done?
3.4
16. Adequacy of their nurse to patient ratio
3.6
17. How well staffed are they
3.2
18. How happy were you with your workload?
3.4
19. Staff morale (overall)
3.2
20. To what extent would you recommend this hospital to other travelers?
3.2
Total Score (number or rankings)
68(5)
(0)
I worked in the Emergency department(s) in the hospital. OVH is the only hospital in the town of Oakdale. It is a for profit hospital, which has an ambulance/EMS division, and clinics. The hospital has a newly built ER with private rooms, but the inpatient floors have not yet been moved to the new wing of the hospital. Radiology offers X-ray and CT services 24/7, but Ultrasound and MRI are only available during business hours, or often with a long wait time if needed during off hours for an emergency. Meditech charting software is used. The hospital has a tiny cafeteria offering free coffee to employees only from 6am-4pm, but you must pre-order a meal, and there are only 1-2 meal choices. If you are unable to pick up your meal by a specific time, you will not be eating. There is no food available during evening and nighttime hours. The ED has 12 beds (2-trauma & 1-GYN room) and a triage area. The ED sees anywhere from 140-200+ patients per day. Nurses take a 4:1 patient ratio. There is one MD on staff for the whole ED for a 12 hour shift. There is one mid-level provider from 12p-12a. There is 1 technician on staff, but no clerk, so the tech ends up tied to a desk doing clerk duties. The math on this is telling of an extremely heavy workload and chaotic workflow. The unit has had many staffing problems, as they are unwilling to pay permanent staff a decent rate, so there are many travelers in and out of the ED. Employee MORALE tends to be LOW. There is a decent amount of acceptance and willingness to work with travelers, but only if they like your personality. There are A FEW wonderful people to work with in this ER. There are no housekeeping services to clean rooms after each patient or empty trashes throughout the day. As the nurse – you do it all from start to finish! Equipment available is in working order, and there are computers on wheels and 1 in each patient room. Some major problems with this ED include (1) unavailability of staff or unwillingness to relieve staff for breaks, (2) a bad habit of rooming patients without triaging or notifying the nurse (DANGEROUS!!!!), (3) catering to frequent flyer patients who demand Dilaudid and Benadryl on each visit, (4) strong clicks that make it difficult and unpleasant for employees they don't like, (5) a charge nurse who is unwilling to help or nowhere to be found in time of need, (6) bullying, (7) technicians regularly barking orders out to RN's & pushing them to move faster than is safe (Since when is it acceptable for a tech to order an RN around?), (8) limited teamwork, (9) a director who regularly comes out to micromanage staff with no understanding of patient acuity and only a desire to push pts through the ED faster - even if it means sending a patient home with an IV in their arm. Also, you may be relieved for a 30 minute break, only to come back and find that nothing has been done for your pts, which means you are now 30 minutes behind the ball. To sum it up: TOXIC WORK ENVIRONMENT!! City of Oakdale: Yosemite Park is 1.5 Hrs drive, San Francisco is 1.5-2 Hrs drive, few to no short-term living options, nearby town of Modesto and Turlock are the closest towns with access to shopping, dining, and entertainment. The Galaxy luxury movie theater in Riverbank is nice. Oakdale is smack dab in the middle of agricultural Farmville, so those with allergies beware. There is a large drug abuse (methamphetamines & heroine) and gang problem in Oakdale. I witnessed a gang shooting, and heard of many petty theft events because people are strung out on drugs and need more money. There were some nice, decent people who live there – and then there were some ridiculous people who were slightly psychotic and should be medicated. 10/06/2014
Housing was approximately 3 mile(s) from the hospital. The name of the housing complex was Jerry's Motel. Housing was located in city of Oakdale. On a scale from 1 to 5, I would rate it a 2. There are slim to no pickings for short-term housing. A motel with a kitchen will run $419+ per week.
Housing was approximately Unknown mile(s) from the hospital. The name of the housing complex was Pauletto. Housing was located in city of Unknown. On a scale from 1 to 5, I would rate it a 1. 03/28/2007
I worked in the CCCU department(s) in the hospital. Arrived Sept 5, 2006. Very friendly staff, and John, the manager of unit was the utmost in professional and helpful. It's been 2 weeks and I've loved the unit and staff! The unit is a little spread out, but updated equipment and nice, big rooms. Pharmacy needs some help... Poorly organized. Takes forever to get meds! 09/17/2006
Housing was approximately oncampus mile(s) from the hospital. The name of the housing complex was Brent House Hotel. Housing was located in city of New Orleans. On a scale from 1 to 5, I would rate it a 3. Pool, hot tub, beautiful atrium. They were doing construction, so, being on night shift was not to my advantage, but Mike, the manager, handled swiftly and appropriately. Overall, very happy. Many travelers housed at Brent House.
I worked in the emergency department(s) in the hospital. Housing was approximately 12 mile(s) from the hospital. The name of the housing complex was manchester court apartments. Housing was located in city of modesto. On a scale from 1 to 5, I would rate it a 4.
Oak VAlley Hospial is a small rural hospital in Oakdale, Ca. I worked in the 8 bed ER there for 16 months. The fulltime staff were very nice and welcomed me as a traveler. The ER docs are very layed back and easy to work with and expect you to have autonomy while in the ER.
I worked in the ER department(s) in the hospital. Housing was approximately 11 mile(s) from the hospital. The name of the housing complex was Manchester Court Apartments. Housing was located in city of Modesto. On a scale from 1 to 5, I would rate it a 4.
Return to top of page
---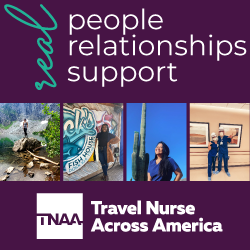 Click here for advertising info