Travel Nursing Hospital Ranking Results
Each ranking will be averaged and updated on a continual basis. The highest score for a hospital is 100.

Feel free to rank any hospital. You are not limited to the ones below.
Travel Nursing Hospital Review of: St Joseph's Medical Center
Score
(all time)
Score
(within 1 year)
1. Friendliness and acceptance of travelers by staff
3.6
2. How open are they to allowing you to expand your skills while traveling?
2.8
3. Hospital Technology
2.8
4. Location (A nice area to live)
2.8
5. Cafeteria food
2.8
6. Parking
2.2
7. Physical layout of hospital effecient
2.8
8. Hospital appeal (looks)
3
9. Hospital orientation geared toward travelers?
2.4
10. Simplicity being initiated into the system (Do you have to do lots of unneccessary paperwork, drug testing, criminal background checks, etc. in addition to what the agency requires before you can start working?)
2.8
11. Reputation of the hospital
4
12. How nice are the doctors to staff
3.2
13. Friendliness of staffing office
2.8
14. Happy with the work scheduling procedure?
3
15. How efficient is their system so you can get your job done?
2.4
16. Adequacy of their nurse to patient ratio
4
17. How well staffed are they
3.4
18. How happy were you with your workload?
3.6
19. Staff morale (overall)
3.2
20. To what extent would you recommend this hospital to other travelers?
2.4
Total Score (number or rankings)
60(5)
(0)
I worked in the Tele Neuro Covid department(s) in the hospital. I loved the staff and word load. Never had more than 4 patients, never was given a crazy Neuro patient either nothing out of a normal tele floor might get (strokes and some surgeries). The unit I was assigned did epilepsy monitoring which was cool to watch and learn :) The staff moral was great, first time in a long time there was so many positive vibes. Down side: a lot of walking, you can tell a nurse didn't make the unit but it's ok. They have a relaxation and active room which include work out equipment or massage chairs u can book for 15 min increments also. The parking was awful, they do provide garages and u have to get a pass to park there... I have yet to get week 4-8 of my contract but it's still. A crazy walk to get to your unit, but it is down town so I kinda expected it. Cafeteria open until 10:30 nightly, Starbucks is open until 8 on weeks days. Neuro (barrow institute) side of things RNs wear grey (dark) and on normal hospital I believe it's Navy. They told us to wear whatever due to short contracts. Omni cell for meds and clean utility supplies (new to me but I liked it) and center for charting system. RNs were responsible for vitals on my floor 6NNA but other floors are not the same. CNA does blood sugars and can straight catch for PVRs also. Trying to contact doctors because it is a MAJOR teaching hospital was rough but I used process of elimination and asking charge nurses for help which were amazing! Super helpful :) I would come back hands down! If this wasn't a covid state contract I would of had option to extend :( 02/25/2021
Housing was approximately 0.3 mile(s) from the hospital. The name of the housing complex was Extended stay . Housing was located in city of Phoenix . On a scale from 1 to 5, I would rate it a 3. I stayed at extended stay, questionable, but manageable. Staff and tenets are nice and helpful.
I worked in the Cco department(s) in the hospital. Y'all suck 03/27/2020
Housing was approximately 20 mile(s) from the hospital. The name of the housing complex was Doesn't matter. Housing was located in city of Phoenix . On a scale from 1 to 5, I would rate it a 1. Bye
I worked in the Neuro/tely department(s) in the hospital. Paperwork and scripted report conversations were ridiculous and got in the way of patient care. I totally enjoyed the nurses I worked with, friendly and cooperative. Cnas responsible for 2 sets of vitals out of 3, blood glucoses, bladder scans and straight cath, otherwise you are pretty much on your own with patient care. Administration has a ~27 question audit and scripted patient encounter that they want done at bedside report that has nothing to do with bedside reportnor nursing. In spite of this the neuro care provided by nursing staff is excellent. Computers are gawd awful slow. 01/21/2020
Housing was approximately 30 mile(s) from the hospital. The name of the housing complex was Travel in RV . Housing was located in city of Mesa. On a scale from 1 to 5, I would rate it a 5. Wonderful area to live but downtown Phoenix traffic is ridiculous. They do have a rail system. For travelers by rv hard to find a place to park if you are not 55 or older
I worked in the CTICU department(s) in the hospital. St Joe's gets plenty of travelers, so for the most part, staff is quite acceptant of them. Though I found the greatest struggle during those several rough weeks in the beginning, was that virtually NO ONE on the unit would actually reach out to offer assistance in the CTICU. You can feel the cliques from the moment you step foot in the door, and you will always see plenty of people lounging around while others are drowning. If you have a good mindset, and stay out of the drama, in a few months you'll make some really great friends there- and contemplate returning just because there really are some great staff there in the mix. They are very much behind in training their own staff to devices and post-op patients, and have strict requirements, so you will never get to take any complicated patients. Much of the unit is filled with lung transplant patients- which is a pretty tough population. Many of these patients receive trachs and stay in the ICU on the vent for weeks. I felt like I worked in an LTAC and only took cardiac patients a few times throughout my 13 wk assignment. They use an old (apparently cheaper) version of Cerner- which was a super rough transition coming from EPIC. Alaris IV pumps with most of the standard functionalities. They use Omnicells for meds & supplies- also a rough transition- you have to pull almost all of your meds, and many of the meds are only stocked in one out of the two omnicells on the unit. The few meds that come from pharmacy aren't always available and sometimes requires several phone calls to get them tubed up. Just one example of the many areas their system needs some serious work. Many days I would spend most of my time making phone calls and rechecking the med room or the tube station to find things still hadn't been sent. Very frustrating. Pharmacy is slow everywhere- but this hospital it was especially rough. If you work day shift, you have about a half-mile walk from your free permitted-parking lot to the hospital- really not bad- and never felt unsafe. Nights parks in the structure attached to the hospital. The travel coordinator who runs the orientation process was very rude, unprofessional, and unfriendly to us. She spent our first orientation session emphasizing the many ways she would gladly cancel our contracts. You also have to attend a sim lab- and they honest-to-God haze you. You run through scenarios where their actor patients treat you like garbage. Most of us skilled ICU RNs were made to feel like incompetent idiots by the staff after the sim lab. Welcome to St Joe's! Had to complete at least 20 hours worth of online training outside of work- there may have been way more- I think I've blacked it out. Little time was given during the actual orientation & much of the trainings were tedious and repetitive. The transplant and thoracic teams were great to work with on the whole. They are an excellent team and have a great rapport with the nurses, and the travelers they get to know. Other teams can be very difficult to reach- you have to page out through an operator at a clinic in a land far far away and might not hear back for another 30 minutes while your patient is in A Fib with RVR and you have the code cart at the ready. Their scheduling is a bit slow- you won't know your schedule more than a month out. But I had to change a few dates and they were pretty flexible with me. I NEVER had to take more than 2 patients. For a unit that sometimes has 50% travelers and float pool staffing it at a time- we were never short on staff- and I was never put in a scary situation. The hospital has a great reputation in the area amongst patients. Phoenix is AWESOME. Great social and outdoor scene. There is so much to do in Arizona. 05/10/2017
Housing was approximately 12 mile(s) from the hospital. The name of the housing complex was AirBnb. Housing was located in city of Tempe. On a scale from 1 to 5, I would rate it a 5. N/A
I worked in the OR department(s) in the hospital. The OR was a dump. Old equipment. Surgeons/Anethesia were generally rude (not mean but very cold). Only positive was that they allowed me to scrub regularly. I am an ortho person, and was allowed to do ortho ever. 10/14/2015
Housing was approximately 7 mile(s) from the hospital. The name of the housing complex was Airbnb. Housing was located in city of Phoenix. On a scale from 1 to 5, I would rate it a 5. ..
Return to top of page
---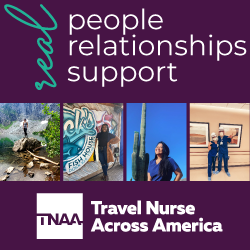 Click here for advertising info