Travel Nursing Hospital Ranking Results
Each ranking will be averaged and updated on a continual basis. The highest score for a hospital is 100.

Feel free to rank any hospital. You are not limited to the ones below.
Travel Nursing Hospital Review of: Hackensack University Medical Center
Score
(all time)
Score
(within 1 year)
1. Friendliness and acceptance of travelers by staff
3
2. How open are they to allowing you to expand your skills while traveling?
2.7
3. Hospital Technology
3
4. Location (A nice area to live)
2.7
5. Cafeteria food
2.7
6. Parking
2
7. Physical layout of hospital effecient
3
8. Hospital appeal (looks)
3.3
9. Hospital orientation geared toward travelers?
2.3
10. Simplicity being initiated into the system (Do you have to do lots of unneccessary paperwork, drug testing, criminal background checks, etc. in addition to what the agency requires before you can start working?)
2.3
11. Reputation of the hospital
4.3
12. How nice are the doctors to staff
3.3
13. Friendliness of staffing office
3
14. Happy with the work scheduling procedure?
2.7
15. How efficient is their system so you can get your job done?
2
16. Adequacy of their nurse to patient ratio
3
17. How well staffed are they
3
18. How happy were you with your workload?
2.7
19. Staff morale (overall)
2.3
20. To what extent would you recommend this hospital to other travelers?
2
Total Score (number or rankings)
55.3(3)
(0)
I worked in the operating room department(s) in the hospital. Overall, I liked it here! I was able to expand my skills with bariatric and pediatric surgeries. They have team leaders for each service that were available until three, so that was helpful. They didn't extend any of the travelers. My biggest complaint was organization when it came to COVID and evening shift emergencies. They were extremely unprepared for anything to go wrong - for example, they kept the PPE in a locked room, yet some of the front desk people didn't know where the key was. There would be instruments locked in cabinets after hours, and there were no emergency carts for cranis or AAAs. I liked the hospital just fine, but I wish they had some better organization. 10/21/2020
Housing was approximately 2 mile(s) from the hospital. The name of the housing complex was private . Housing was located in city of teaneck. On a scale from 1 to 5, I would rate it a 4. I wouldn't stay in the immediate area of the hospital. Teaneck was fine.
I worked in the ER adult department(s) in the hospital. One of the worst, most unsafe, chaotic hospitals I've ever worked. Halfway through it, one patient said it best. Hackensack is a great hospital if you can survive your stay in the ER. This review is purely for the ER as I never floated to any other units but I was told by staff nurses it is not much different upstairs. Here are my key points with this ER if you are thinking of doing an assignment: - Expect a ratio of 1 to 8 patients all the way up to 12. (ICU, med, tele, psych) - Room assignments are not a thing, so you have an ICU nurse in one corner, a psych all the way down at the other end, six patients in-between and a few hallway beds that all should be on tele - Resus is called for every little thing and you have to respond to the front of the ER and leave your assignment, sometimes 10mins others 2hrs and your patients are just left there sitting as there is no float nurse - Youll move your patient to CT and come back to the room now occupied by a patient from another nurse and you cant do anything about it - Break, if possible happens at hour nine usually - You can have a fresh tpa patient and they'll still try and give you a new one and then give you crap for saying you're busy - Upper management is useless and out of touch with reality. One traveler on shift flat out told a manager why they have no staff and how unsafe the ER was (all true things but not said in the best way) still my hero for doing it though hahah, needless to say, he was gone the next day - They play favoritism beyond reason - They'll have new staff in resus/trauma/triage that cant place an IV on anyone and tell you need a US PIV but then you look and place an 18guage with ease, they also dont know the proper way to triage someone with ESI levels - They dont care what the issue is and place patients in the hallway (last week I received a hallway patient with two others at the same time, was told he was SOB but all worked up and stable, finally get to him and was found he had new bilateral PE's knonw in triage, no meds given and heparin drip ordered from 2hrs ago. - If you do complete it, you'll have the biggest sense of accomplishment and also fear youll get pulled into court one day haha Hope this helped 07/02/2018
Housing was approximately 8 mile(s) from the hospital. The name of the housing complex was ExtendedStay. Housing was located in city of Rutherford. On a scale from 1 to 5, I would rate it a 3. I chose to take the housing stipend as I was traveling from home, extended stay up in that area are nothing fancy. Simple, for the most part clean. As for the company housing provided by fastaff for the ER nurses, there was amazing. visited on the travelers' hotel room at Home2home by Hilton. Would definitely give that a 5/5. Very nice facilities.
I worked in the ER & float department(s) in the hospital. It is unknown to me how this hospital is ranked supposedly as the best hospital in NJ (or anywhere else). An unbelievable amount of patient shuffling. Patients moved around the ER up to 5 days. I have never taken care of angrier patients in my entire career. After assuming care for these individuals it is your responsibility make them happy. I was awaiting the moment someone mentioned infection control! Basically, if a spot, room, equipment etc... is needed to shuffle patients, nothing needed to be cleaned. It was amazing how on one side of a curtain could be a strict isolation "room" until needed 3 minutes later and then it was alright to place someone else there. I would advise keeping track of punches in and out. They are manually changed to show less than 12 1/2 hours and automatically punch you for lunch regardless if you got one & there are no breaks. Frequently your replacement is forgotten to be scheduled, with a supervisor approving you to stay, only for the staffing office to take away the hours because they didn't approve it. $8 a day for travelers to park & bring something to eat from home. If you do get lunch, plan on $10 & up per day. ($216 less than you banked on when signing at minimum). Little contact with the NM, who is the person rating you. They refuse to sign time sheets, so I wasn't paid for 3 weeks. Two days before your contract ends they get around to telling you they are not renewing. On a brighter note the pediatric unit was beautiful, organized, clean with great friendly nurses. The nurses on 3 (cardiac) were also very friendly & helpful. As for local restaurants or things to do, I don't know never seen them. 07/23/2015
Housing was approximately 15 mile(s) from the hospital. The name of the housing complex was didn't have one-friends. Housing was located in city of North Caldwell (private). On a scale from 1 to 5, I would rate it a 5. I stayed with friends, amenities were great!
Return to top of page
---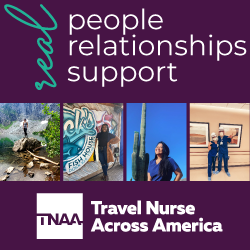 Click here for advertising info