Travel Nursing Hospital Ranking Results
Each ranking will be averaged and updated on a continual basis. The highest score for a hospital is 100.

Feel free to rank any hospital. You are not limited to the ones below.
Travel Nursing Hospital Review of: Kent
Score
(all time)
Score
(within 1 year)
1. Friendliness and acceptance of travelers by staff
3
2. How open are they to allowing you to expand your skills while traveling?
2.7
3. Hospital Technology
2.7
4. Location (A nice area to live)
2.7
5. Cafeteria food
3
6. Parking
4.3
7. Physical layout of hospital effecient
2.7
8. Hospital appeal (looks)
2.3
9. Hospital orientation geared toward travelers?
1.3
10. Simplicity being initiated into the system (Do you have to do lots of unneccessary paperwork, drug testing, criminal background checks, etc. in addition to what the agency requires before you can start working?)
2.3
11. Reputation of the hospital
2.7
12. How nice are the doctors to staff
3.7
13. Friendliness of staffing office
3
14. Happy with the work scheduling procedure?
2.7
15. How efficient is their system so you can get your job done?
2.3
16. Adequacy of their nurse to patient ratio
2.7
17. How well staffed are they
3.3
18. How happy were you with your workload?
2.7
19. Staff morale (overall)
2
20. To what extent would you recommend this hospital to other travelers?
2
Total Score (number or rankings)
54.1(3)
(0)
I worked in the Emergency department(s) in the hospital. Kent County Hospital is an interesting hospital. It's Emergency department is ~25% the size of the entire hospital. 45 ED beds to ~200 inpatient beds. The 300 listed is not accurate. Boarding patient's in the ED is a chronic and real problem. On many shifts, over 10-12 patient's, not limited to med/surg, but ICU as well, would require boarding in the ED. The emergency department uses a direct bedding model, so there is no waiting time in the "waiting room." My minimum ER patient ratio was 1:4, but more often was 1:5 and on some days 1:7. These are not urgent care patients either. They were overdoses, cardiac work ups, septic patients, patient's requiring transfusions, etc. For the 13 week assignment, I had not received a break for all but 2 12 hours shifts in the first 2 months on the job. Communication is a major problem and EMS patients will often show up unannounced with critically ill patients. Triage patients are placed indiscriminately without consideration for the level of acuity in a given section, which would sometimes result in one nurse carrying a dangerous level of acuity, while another has almost none. Finding basic equipment to safely administer medications, blood products and infusions takes precious time that was never available to begin with. IV pumps are scarce and often require 5-10 minutes of searching to find one to infuse medications such as heparin, blood products and vancomycin. The quality of your day depends heavily on the staff members working at the time. While most work together well and are friendly, several are confrontational, and hard to pry away from their cell phones and face book when you're truly struggling to stay afloat. Starting at the hospital was rather startling. I never received an interview from the director or manager. I was hired straight away and given a contract to review (Which was comprised of free text in an e-mail). During orientation, the staff had no idea I was coming, had no schedule beyond the first day, and the person responsible for training us in the documentation system was nowhere to be found for 2 hours. I am quoting the orientation staff here: "He's supposed to be here around 9 or 10, but he usually shows up around noon or so." Needless to say, staff here have a very low moral and little to no faith that conditions will be improving. The oversight of the department is completely absent and the conditions in which the department operates make this very apparent. Most all travelers I have spoken too are shocked at the conditions. This was my second assignment and I have to say I do not plan on renewing. I do like many of the staff members though and I am very impressed at their psychological endurance. I am not inexperienced or lacking the ability to tolerate adversity, but I have real fear that the way this department functions will soon result in catastrophic outcomes for some patients. I would not recommend this Department to travelers at this point. If you insist on working here, at least enforce that the manager or director make an effort to give you an interview. I hope this helps prospective travelers. 04/30/2016
Housing was approximately 35 mile(s) from the hospital. The name of the housing complex was Private Housing. Housing was located in city of Westerly. On a scale from 1 to 5, I would rate it a 5.
I worked in the ER department(s) in the hospital. After 3 years of travel nursing, I can honestly say this was the worst hospital orientation experience ever. I cannot and will not waste my time listing every outrageously negative detail, but to tell you this: they're extreme high-pay offer is a bait and switch scheme to lure nurses in. You and your contract means NOTHING to this hospital. You were warned. 10/22/2015
Housing was approximately n/a mile(s) from the hospital. The name of the housing complex was n/a. Housing was located in city of n/a. On a scale from 1 to 5, I would rate it a 3. I sought my own excellent housing, like any smart nurse should do
I worked in the PACU department(s) in the hospital. reasonable area, plenty of restaurants and supermarkets etc. The technology is pretty far behind and most of the Rn's have never worked anywhere else ever. Clinically a little sloppy but not scary or dangerous. Staff is friendly and pro travelers. 07/19/2015
Housing was approximately 10 mile(s) from the hospital. The name of the housing complex was Riverside. Housing was located in city of Riverside. On a scale from 1 to 5, I would rate it a 4. Housing is fine, it is a large older complex but it is well maintained and clean and safe. They have a nice new gym, pool and hottub with a lot of nice walking trails. The walls are a little thin so it may be a challenge for a night shift nurse to be able to sleep in the day. Lots of young families and elders and a very safe area.
Return to top of page
---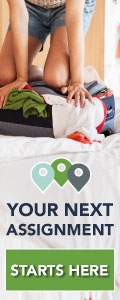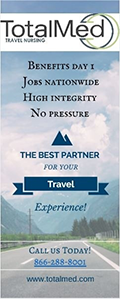 Click here for advertising info