Travel Nursing Hospital Ranking Results
Each ranking will be averaged and updated on a continual basis. The highest score for a hospital is 100.

Feel free to rank any hospital. You are not limited to the ones below.
Travel Nursing Hospital Review of: Piedmont Atlanta Hospital
Score
(all time)
Score
(within 1 year)
1. Friendliness and acceptance of travelers by staff
3
2. How open are they to allowing you to expand your skills while traveling?
2.7
3. Hospital Technology
3
4. Location (A nice area to live)
3
5. Cafeteria food
3
6. Parking
2.7
7. Physical layout of hospital effecient
2.3
8. Hospital appeal (looks)
2.7
9. Hospital orientation geared toward travelers?
2.7
10. Simplicity being initiated into the system (Do you have to do lots of unneccessary paperwork, drug testing, criminal background checks, etc. in addition to what the agency requires before you can start working?)
3
11. Reputation of the hospital
3
12. How nice are the doctors to staff
3
13. Friendliness of staffing office
3
14. Happy with the work scheduling procedure?
2
15. How efficient is their system so you can get your job done?
2.7
16. Adequacy of their nurse to patient ratio
2.3
17. How well staffed are they
2
18. How happy were you with your workload?
2.3
19. Staff morale (overall)
1.3
20. To what extent would you recommend this hospital to other travelers?
2
Total Score (number or rankings)
51.7(3)
(0)
I worked in the OR department(s) in the hospital. This is my 3rd contract. A little bit unhappy as they 'poached' me from my preferred shift (11-9) to day shift this contract. They will use a new traveler to plug holes in call schedule, so be aware...ATL is chock full of things to do. Major construction going on for new hospital complex, so making minimal improvements to existing ORs (understandable). Good adjunct staff (turnover, anesthesia techs). 04/09/2018
Housing was approximately 10 mile(s) from the hospital. The name of the housing complex was Private. Housing was located in city of Buckhead/Decatur. On a scale from 1 to 5, I would rate it a 3. Housing is expensive! Cost (room in shared apt) approx 1000-1200/mo. Traffic during day shift hours can be horrific! EVERYTHING in ATL is at least 30 min from EVERYWHERE! LOL!
I worked in the Cardiac Tele department(s) in the hospital. I have to agree with the traveler as stated above. I worked on the 3N a couple of months ago and it was totally out of hand. The vibe on the floor was completely dreadful, nobody wanted to help each other out, and it was an all around displeasure to go to work to. Housing was super far and traffic was horrific! There were so many travelers there, I could not believe it! Really??!! Most nights there were more travelers than actual staff. I didn't have the pleasure of floating but believe me...I prayed that I would just so that I would not have to be on that floor. 07/30/2015
Housing was approximately 8.5 mile(s) from the hospital. The name of the housing complex was Bosch Park. Housing was located in city of Tucker. On a scale from 1 to 5, I would rate it a 1.
I worked in the 3 North - Cardiac Tele department(s) in the hospital. The overall experience was a lesson well learned. Orientation was organized well. First two weeks of assignment was okay. Then the real picture became clear as to why they have had a mass exodus of regular staff nurses, and travelers not wanting to return. I worked on a "PCU" cardiac tele floor. Long story short, it's a monitored med-surg unit. The staff on the 3-North unit, words can't describe how hateful and unhappy most of them are. There is a clique of approx. 6-7 nurses on this unit who make it their mission to be mean, condescending, and nasty. As a traveler, you have to constantly watch your back because the nurses are looking for ways to sabotage you. The charge nurses are just as useless, a waste of time trying to go any of them to discuss problems. If you speak up you are labeled a "nurse with attitude". I was really shocked because Piedmont ATL is supposed to have this world renowned reputation for great services. There is no one in upper level of management to go to, because the manager, the director above the manager, and the trouble makers are all friends at work as well as outside of the facility. Typical behavior for this part of the country. I would not recommend this place or this unit to any traveler. Chances are they will try to ruin your reputation. However, they are so desperate for help, they can still use "nurses with attitude" to work daily, but they'll wait until you leave your assignment and then say they had issues with you during contract. Reputable hospitals don't allow incompetent nurses or "bad attitude" nurses to complete assignments". If a persons work ethic and behavior is not becoming, that's grounds for release. I was renewed twice. I was totally glad when I completed this assignment was over. Beware. 04/21/2015
Housing was approximately 10 mile(s) from the hospital. The name of the housing complex was n/a. Housing was located in city of Marrietta. On a scale from 1 to 5, I would rate it a 3.
Return to top of page
---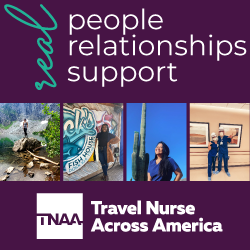 Click here for advertising info