Travel Nursing Hospital Ranking Results
Each ranking will be averaged and updated on a continual basis. The highest score for a hospital is 100.

Feel free to rank any hospital. You are not limited to the ones below.
Travel Nursing Hospital Review of: Tacoma General
Score
(all time)
Score
(within 1 year)
1. Friendliness and acceptance of travelers by staff
3.6
2. How open are they to allowing you to expand your skills while traveling?
2.8
3. Hospital Technology
4.4
4. Location (A nice area to live)
3.6
5. Cafeteria food
4
6. Parking
3.6
7. Physical layout of hospital effecient
3.4
8. Hospital appeal (looks)
3.8
9. Hospital orientation geared toward travelers?
4
10. Simplicity being initiated into the system (Do you have to do lots of unneccessary paperwork, drug testing, criminal background checks, etc. in addition to what the agency requires before you can start working?)
3.2
11. Reputation of the hospital
3.8
12. How nice are the doctors to staff
3.8
13. Friendliness of staffing office
4
14. Happy with the work scheduling procedure?
3.4
15. How efficient is their system so you can get your job done?
3.6
16. Adequacy of their nurse to patient ratio
3.4
17. How well staffed are they
3
18. How happy were you with your workload?
3.2
19. Staff morale (overall)
3
20. To what extent would you recommend this hospital to other travelers?
3
Total Score (number or rankings)
70.6(5)
(0)
I worked in the Med Surg department(s) in the hospital. Orientation was 2 classroom days and 1 or 2 12 hour shifts. Med surg staffs with LVN/ RN team. Each team gets up to 7 patients to which you are primary for. RNs are expected to oversee all patients and the LVN which sometimes made it difficult. RNs are expected to review LVN documentation and give report on all patients. The facility is nice and remodeled. EPIC is their EMR. IV nurses do all central line dressings and Peripheral Iv insertions. All in all, I really enjoyed my time here. 05/20/2017
Housing was approximately 10 mile(s) from the hospital. The name of the housing complex was Gig Harbor Rv Resort. Housing was located in city of Gig Harbor. On a scale from 1 to 5, I would rate it a 5. Coin laundry. Expensive RV sites during the summer.
I worked in the Med/Surg department(s) in the hospital. The staff on the 3rd Floor - Medical/Surgical was very friendly, helpful, accommodating, and accepting of us 2 travelers. They even threw me a going away party on my last night there and wanted to become Facebook friends. 04/07/2017
Housing was approximately 4 mile(s) from the hospital. The name of the housing complex was private house. Housing was located in city of Gig Harbor. On a scale from 1 to 5, I would rate it a 2. I found a private house using Craigslist.
I worked in the ER department(s) in the hospital. I got the feeling that multicare isn't a system that values nurses, least of all travelers. 08/19/2016
Housing was approximately 25 mile(s) from the hospital. The name of the housing complex was Legacy Pratt park. Housing was located in city of Seattle. On a scale from 1 to 5, I would rate it a 4. Kind of warm without ac but I loved living in Seattle.
I worked in the Med/surg 6R department(s) in the hospital. Orientation to this Multicare facility was wonderful. It was very organized and geared toward the numerous travel nurses they hired in various Multicare locations and specialties. And that's where my satisfaction ended. I was not happy with my schedule, mostly because the staffing manager never asked me what my preferences were but sent me an email a week before my start date with my entire 13-week schedule; some weeks I was scheduled to work 4-6 shifts in a row. Some weeks I worked every other night. I worked every single Sunday for my entire 13 weeks. When I interviewed I was told it was a Med/Surg/Tele unit that had a PCU in need of staff, and as a cardiac nurse with many years of experience I was surprised they staffed their PCU with new grad nurses instead of more experienced staff. I mostly worked on Med/Surg and rarely got tele patients. The nurse/patient ratio was supposed to be 1:5, however there were many times I was made a "Primary" nurse, which meant I had 4-5 patients and no CNA. They did not look at the acuity level of the patients and I often had total care patients all by myself- try turning patients all alone Q2? I frequently had to "flex" and take 6-7 patients if they were short staffed and they would often give the travel nurses 6 patients and regular staff only 4-5 patients. The major problem I had with this facility was total lack of organization and common sense; they never had the assignment done until about 20-30 minutes after my shift started and the day shift staff was terrible at being ready to receive report in the morning. They were too busy drinking coffee and catching up with other staff members and I often got out after 0800 every shift. My other huge observation about this place was the terrible negative attitudes of their staff. I came into my shift and often heard nurses saying things like "Get out while you can. This place sucks. I hate my job. I hate my patients. My patients are ". Sometimes that was the charge nurse saying those things! I could not wait until my assignment was over! My only saving grace was another travel nurse who worked the same shifts and we would help each other since nobody would help us or give us breaks. There was 1 manager that seemed to care about our satisfaction but I hardly ever saw any other managers and many times I never saw the charge nurse on my shift. On a positive note, the parking was easy, close and free, the cafeteria was 24 hours and had decent food and a barista. Their equipment was excellent and each room had a computer that actually worked. They got brand new Alaris IV pumps and they were working on renovating the medication rooms. 06/18/2015
Housing was approximately 20 mile(s) from the hospital. The name of the housing complex was Lived with friend. Housing was located in city of Fox Island. On a scale from 1 to 5, I would rate it a 1.
I worked in the CVICU department(s) in the hospital. Don't come here unless you want to work PCU your entire contract. I was supposed to work in CVICU, I was up there a total of 4 days, the rest of the time I was in PCU and in PCU they dump on you. They always floated travelers before agency nurses too. It was horrible. The patient population isn't very nice either. Their scheduling is horrible. I told them I wanted to work Thanksgiving and Christmas and they only gave me Thanksgiving. And the only time I requested specific days to work they didn't give them to me; I requested to work Sunday, Monday, Tuesday and they scheduled me Wednesday, Thursday, Friday, seemed almost like they did it on purpose, and that was after I agreed to work nights and they still didn't give me what I requested, the only time in the whole contract I requested days besides Christmas. I would not recommend this place at all. 04/15/2015
Housing was approximately .5 mile(s) from the hospital. The name of the housing complex was The Metropolitan. Housing was located in city of Tacoma. On a scale from 1 to 5, I would rate it a 5. One of the few places that had 3 month lease. They had an indoor pool, rec room, indoor putting green, and work out room. The staff was super friendly and accomodating. I would definitely stay there again if I was ever back in Tacoma.
Return to top of page
---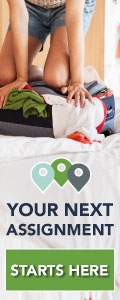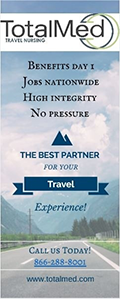 Click here for advertising info