Travel Nursing Hospital Ranking Results
Each ranking will be averaged and updated on a continual basis. The highest score for a hospital is 100.

Feel free to rank any hospital. You are not limited to the ones below.
Travel Nursing Hospital Review of: St. Luke's Regional Medical Center - Dowtown
Score
(all time)
Score
(within 1 year)
1. Friendliness and acceptance of travelers by staff
4.6
2. How open are they to allowing you to expand your skills while traveling?
4
3. Hospital Technology
3.8
4. Location (A nice area to live)
4.2
5. Cafeteria food
2.8
6. Parking
3.2
7. Physical layout of hospital effecient
3.8
8. Hospital appeal (looks)
3.4
9. Hospital orientation geared toward travelers?
4
10. Simplicity being initiated into the system (Do you have to do lots of unneccessary paperwork, drug testing, criminal background checks, etc. in addition to what the agency requires before you can start working?)
3.4
11. Reputation of the hospital
4.2
12. How nice are the doctors to staff
4
13. Friendliness of staffing office
4.2
14. Happy with the work scheduling procedure?
3.8
15. How efficient is their system so you can get your job done?
3.6
16. Adequacy of their nurse to patient ratio
4.2
17. How well staffed are they
4
18. How happy were you with your workload?
4.2
19. Staff morale (overall)
4
20. To what extent would you recommend this hospital to other travelers?
4.4
Total Score (number or rankings)
77.8(5)
(0)
I worked in the Mother Baby department(s) in the hospital. I worked in mother/baby. Met lots of travelers in the L&D department. The hospital uses epic, which was very nice. We routinely had 3 couplets each. Charge nurses had no patients, we're very helpful. Boise is a great city, as cities go. Great restaurants and downtown area. I signed on for additional contract, so was there for 6 months. Boise has some great camping and outdoor activities as well. 01/26/2021
Housing was approximately 12 mile(s) from the hospital. The name of the housing complex was Mountain view RV. Housing was located in city of Boise. On a scale from 1 to 5, I would rate it a 5. I travel in motorhome, and rv parks in the area were very busy. Paid about $1100/mo for rv park spot. Also stayed at the High Valley RV park, similar price. Had a pool and hot tub at that one.
I worked in the 7 East/3 Tele department(s) in the hospital. Wonderful hospital! Boise is a beautiful city. I worked both shifts. Everyone was pretty great! If people got done with their own work before someone else, they always offered a hand. Knowledgeable staff, even the newer nurses have learned a lot to be a pretty fair resource. Night shift was always going out to breakfast which is always good for a floor to bond. I felt welcomed from the beginning to end which in total was 6 months. This is the most active and friendliest city I've ever been to. Hiking, biking, rafting, floating the river, skiing/snowboarding, natural hot springs, beautiful resorts within 2 hours driving, snowmobiling, zoo, and can't forget about Boise State Football! 02/11/2017
Housing was approximately 1 mile(s) from the hospital. The name of the housing complex was Airbnb. Housing was located in city of Boise- North end. On a scale from 1 to 5, I would rate it a 5.
I worked in the SICU/MICU department(s) in the hospital. My husband & I are both critical care travel nurses who were able to get scheduled together 90% of our shifts. We worked nights in MICU & SICU, and the schedule was fair. We felt welcomed & supported by staff. The switch from paper charting to Epic was great. Great support on night shift with tele-ICU RN's & MD readily available. Patient ratios are safe. Acuity is less critical, so not great place to expand skills but overall awesome assignment. We extended for a total of 6 months. 12/28/2016
Housing was approximately 5-10 mile(s) from the hospital. The name of the housing complex was Airbnb. Housing was located in city of Boise, Garden City. On a scale from 1 to 5, I would rate it a 5. We stayed at several Airbnb's during our contract but really enjoyed the apartment at Adams Street in Garden City.
I worked in the Cath Lab department(s) in the hospital. The Good Stuff; I stayed at the Retreat at Silver Cloud apt.'s and it was a truelly beautiful apt complex. Very nice people, pet friendly and quiet. Plus it's in the middle of the 2 campuses that the Cath Lab staff must cover Call at. The Flying Pie pizzeria is down the street and it is a great local pizza place that has tasty pizza. Plent of local pubs to wet your whistle in, and great museums to get away from the heat. Festivals are usually a an every weekend event as well. Wolff Furniture provided my furnishings...I must say someone was think their items list because they even included items such as; toilet brushes, shower curtains, broom and dust pan all at no extra charge. Who does provides that level of service at no extra charge no days? Now the heavy; The 3rd floor where the lab, tele and out pt admit are located including the staff only elevators are all carpeted. At first site it looks nice, until you're pushing a 200# pt. and bed from one end of the floor to the other end (where the lab is located) by yourself. Whoever thought of this...should be lynched! The hospital partially uses a EMR system, but for the most part they're hauling around encyclopedia size charts full of paper. A recycling program just stated, about 3 weeks ago, so it hasn't taken off just yet. Cath Lab staff are required to take Call--as expected in most places. Covering Call for two campuses 18 miles apart is a whole different ball game. The average Call Back while I've been here, going on 10 weeks, is 18 hours. It is very common to work a STEMI at one campus and have another one waiting at the Meridian campus. My suggestion is to make sure that the expected Call time or time you're willing to take Call is clearly spelled out in your contract. It's saved me more times than I can count. The staff are seriously underpaid...and they know it, plus the amount of Call required doesn't help with morale. 08/01/2015
Housing was approximately 8 mile(s) from the hospital. The name of the housing complex was Retreat at Siler Cloud. Housing was located in city of Eagle. On a scale from 1 to 5, I would rate it a 4. I usually take care of my own housing, so I did fairly well here in Boise. The one thing that I can't stress enough is getting the amount of Call in your contract. Travelers aren't asked what weekends they want, you are scheduled and expected to make the changes on your own. Travelers are usually scheduled M-F 8-430. Now add 1-2 nights per week of Call plus the weekend and you've just signed up to work for 12 days in a row. Money is ok, but not if you aren't awake long enough to spend it, but that's my individule opinion.
I worked in the Emergency Department department(s) in the hospital. Idaho is beautiful. Boise is friendly and you and always find things to do. I've worked in 6 different hospitals as a traveler and this is by far my favorite location and hospital. Some of the staff is so use to having a cushy job that they stress over little things like CAPs/Techs having 8:1 ratio instead of the 4:1 ratio they were use to working with. Sheesh, I've worked in EDs that we were grateful to have one or two techs per 30-40 patients. Otherwise, everyone is overall happy with the jobs, staff gets along well with each other and with travelers. Most of the doctors are friendly or laid back (you've always got that select few that doesn't play well with nurses). The management is easy going and approachable. Overall, I've just had a wonderful experience in this ED. 04/09/2015
Housing was approximately 1.5 mile(s) from the hospital. The name of the housing complex was Rented a house from owner. Housing was located in city of Boise. On a scale from 1 to 5, I would rate it a 3. We found a house for rent by owner. We drove around and called numbers on for rent signs and checked craigslist. My husband and I are both travel nurses and travel together with our two dogs. Finding a apartment that will take two dogs on a short term lease is always a challenge. So we try to find a house and it is nicer for our dogs to have their own yard.
Return to top of page
---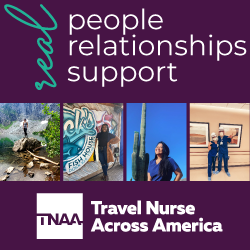 Click here for advertising info