Rank Travel Nursing Agencies


Use the form below to submit an evaluation of your agency.

YOU MUST BE A TRAVELING NURSE to submit a review. Evidence of rankings manipulation by an agency will result in suspension or removal of rankings on this site.
You must be currently traveling with the reviewed travel nursing company or have traveled with them within the last 3 months.
Your review should be based on your own experiences, not hearsay from others.
All reviews should be 100% accurate. Do not embellish or exaggerate the facts.
Please be a specific as possible (without giving yourself away) so other travel nurses know what to look for or add to their contract when dealing with the reviewed company.
Tell us the good stuff too. These rankings are used to rate the best travel nursing companies, so in order to keep results unbiased, please rank yourAgency even when you are happy with them.
To help ensure the integrity of these rankings we may request verification via the email provided if necessary.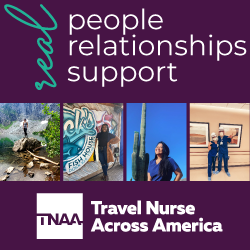 Click here for advertising info