Find a Travel Nurse Recruiter (new)
Note: this section is fairly new and we are still developing it. If you know any good recruiters that might want to have thier information on our site, have them email us and let us know that you referred them.
Kim Lawrence - Across America Med Staffing
Shanna Shore- Nightingale Nurses
Maria D. Smith - NurseLogix
Elbe Ackman - carexconsulting
Millie King - Across America Med Staffing
Dan Barren



Phone #: 866-950-5566 ext 506

Email: barrend@8northstaffing.com

Experience: I have over 6 years of Recruitment experience which includes Temporary and Permanent placements in the health care industry.

Location: Office is located in Grand Rapids, MI - We service the entire U.S.A.
A comment about yourself: I am a seasoned veteran in the recruitment of Registered Nurses and Allied professionals in locations throughout the United States. I blend extensive experience in sales, customer service, and operations to create a unique "high touch" approach in providing staffing candidates with employment packages tailored to their career goals, yielding high candidate retention after placement.

Hobbies: Spending time with my 2 children and my wife, Golf, Tennis and Travel.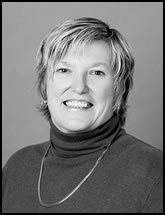 Millie King

Company Across America Med Staffing
Phone #: 800 706 6620
Fax #: 866 737 8121
Email: MillieKing@acrossamer.com
Experience: Over 6 Yrs experience as Travel Recruiter but 20 plus yrs experience in Nurse Staffing. Name it and I've worked it. My skills have been learned in hospital staffing, agency staffing, human resource departments, and administration. Viet Nam Era Veteran, US Navy (6 yrs)
Hobbies (Interests) : Digital Photography, Walking, Shopping @ Farmers Markets, Listening to Music, Concerts in the Park, Movies: Romantic Comedies, Traveling.
Location : Pasadena, CA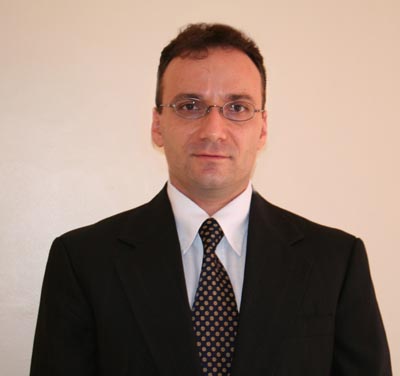 Elbe Ackman

> Company Name: CAREX Consulting. (www.carexconsulting.com)
> Phone: 510 868 8638
> Fax: 510 868 8637
> Email: elbe@carexconsulting.com

Experience: more than 5 years experience in generating leads and
recruiting nurses internationally in South East Asia (Philippines and
Singapore) and Eastern Europe.

> Location: California, Cebu-Philippines, Singapore, Turkey
> Hobbies: Elbe Arnold Akman MBA, Hamburg, Germany born American Citizen, owner and
President of California based CAREX Consulting, that specializes in Nurse
Immigration Consultancy for the U.S Employers. Mr. Ackman has been
coaching nurses through out the immigration process since 2002. Mr. Ackman
assisted American Companies with setting up NCLEX review centers for
Filipino, Chinese, Vietnamese and Korean nursesin South East Asia. He is
also Board Member of NCLEX PROCESSING CENTER that's assisting nurses
processing their NCLEX Exam Applications (www,applynclex.com)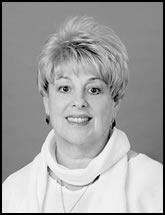 Kim Lawrence
Company -Across America Med Staffing
Phone 1-800-887-4045
Fax #: 1-800-3238692
Email: Kimlawrence@acrossamer.com

Experience: You need one year of exepefience to travel on staff to travel with AAMS

Location: 201 S. Lake Ave #409 Pasadena, CA 91101
Kim Lawrence has been involved in the employment staffing industry since 1972. After being inspired by the nurses from the VNA who cared for her grandmother she switched her focus to health care staffing in 1988. Working for a staffing agency in Modesto California, she was responsible for per diem staffing, marketing and was instrumental for opening five additional branch offices. Relocating in 1991 to San Francisco, she joined another staffing agency, became their top recruiter and assisted with the development of their new travel nurse division. Kim fell in love with facilitating travel nursing. . In 2001 she joined the team at Across America Med Staffing because they shared her vision and commitment to customized one to one service. She believes and participates in nurse travel forums and enjoys meeting seasoned travelers and welcoming new travelers to the industry. Kim has been honored to be voted Recruiter of the Year in Healthcare Traveler magazine for the last few years. She attributes her success, not just to her own actions, but because to the inspiration of the people that she works with and the incredible travelers that have made Across America Med Staffing the company that it is today.
Name: Shanna Shore
Company Name: Nightingale Nurses
Phone #: 1-800-383-9554
Fax #: 1-800-648-5634
Email: shannashore@nightingalenurses.net

Experience: 3 years
Location: We are location in Boca Raton FL. We are 22 miles south of Palm Beach and 22 miles north of Ft. Lauderdale.

I became a recruiter 3 years ago. Before that I was working in the operating room at 2 different hospitals in Florida. My experience working in the hospitals helps me to identify the environment my travelers are in the issues that arise. Recruiting for travel nurses has allowed me to make some life lasting friendships with some wonderful nurses. I am honest with my nurses. If I cannot do what they want or need, I am up front with them. Honesty is the most important element for a recruiter.
Hobbies: I like to work out, rollerblade, mountain bike and snorkel in the Florida Keys.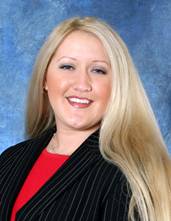 Name: Maria Smith
Company Advantage RN
Phone #: 866.301.4045 ext. 15
Fax #: 866.850.4048
Email: Maria@AdvantageRN.com
Maria Smith offers over five years experience in the healthcare staffing industry. Maria began her career with a leading national per diem company, Medical Staffing Network. Demonstrating initiative from the start, Maria worked in almost every department within the per diem branch from Human Resources, Payroll, Staffing and quickly distinguishing herself as a leader. In less than three years, Maria earned fast-track promotion into supervising and managing a tri-county local per diem branch office in South Florida. Leveraging an ever-expanding portfolio of qualifications covering, sales, operations, and general management. Maria proved time and again her flexibility in responding to changing market conditions and her ability to "wear many hats" in the effort to meet and exceed corporate goals and challenges. Maria currently works for AdvantageRN, LLC in the travel nurse industry, recruiting and placing nurses all across the US. Throughout her career, Maria has had the opportunity to establish a strong network of nurses. The scope of her experience has spanned virtually to all aspects of the healthcare industry, yet Maria prides herself in continuously learning every aspect of the business. Most of all Maria loves the fast pace of this industry and the long-lasting friendships with many wonderful nurses.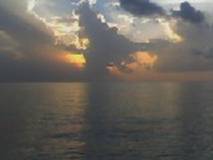 Hobbies: Walking on the beach, Tennis, Photography, Painting, & Graphic Design.
(Picture from one of my walks on the beach, my back yard)