Travel Nursing Hospital Ranking Results
Each ranking will be averaged and updated on a continual basis. The highest score for a hospital is 100.

Feel free to rank any hospital. You are not limited to the ones below.
Travel Nursing Hospital Review of: Northridge Medical Center
Score
(all time)
Score
(within 1 year)
1. Friendliness and acceptance of travelers by staff
2.5
2.0
2. How open are they to allowing you to expand your skills while traveling?
2.5
2.0
3. Hospital Technology
2.8
3.0
4. Location (A nice area to live)
3.2
3.0
5. Cafeteria food
2.5
2.0
6. Parking
4
3.0
7. Physical layout of hospital effecient
3.2
2.0
8. Hospital appeal (looks)
2.8
2.0
9. Hospital orientation geared toward travelers?
3
1.0
10. Simplicity being initiated into the system (Do you have to do lots of unneccessary paperwork, drug testing, criminal background checks, etc. in addition to what the agency requires before you can start working?)
3
2.0
11. Reputation of the hospital
2.8
2.0
12. How nice are the doctors to staff
3.2
2.0
13. Friendliness of staffing office
4
3.0
14. Happy with the work scheduling procedure?
3.2
4.0
15. How efficient is their system so you can get your job done?
1.8
1.0
16. Adequacy of their nurse to patient ratio
2
1.0
17. How well staffed are they
2.8
1.0
18. How happy were you with your workload?
1.8
1.0
19. Staff morale (overall)
2
1.0
20. To what extent would you recommend this hospital to other travelers?
2
1.0
Total Score (number or rankings)
55.1(4)
39.0(1)
I worked in the 3FARR department(s) in the hospital. Not a good experience. Charge nurses mostly sit. They will provide plenty of phone calls to push patients out before noon. Had a RRT and had to dc pt later and was reprimanded by charge RN, staffing office and MD. Transfers must be transferred within an hour or else. Triple charting on skin and belongings. No support from higher up. Never experienced bullying until I came here. CNA are staffed poorly. Travel nurses will get all the discharges/admissions/difficult cases over staff. They cannot keep staff, staff that stays are very unhappy. Charge nurses are all old and unhappy. First assignment I counted the hours before it was over. 10/17/2016
Housing was approximately 8 mile(s) from the hospital. The name of the housing complex was rented home. Housing was located in city of woodland hills. On a scale from 1 to 5, I would rate it a 3.
I worked in the 3farr department(s) in the hospital. Facility is not bad. The floor is understaffed and they skim the CNA's so there is more time spent doing patient care as the pts are very sick. They have many people in managements hands on one patient with management constantly watching and auditing but dont give enough help or support to actually carry anything out. One of the charge nurses is old and doesnt do much but sit around and boss everyone around. I guess I felt very alone and no support. Always drowning and behind. Orientation is verg short and protocols are impossible to find. 08/11/2016
Housing was approximately 8 mile(s) from the hospital. The name of the housing complex was Self housing. Housing was located in city of Woodland hills. On a scale from 1 to 5, I would rate it a 2.
I worked in the 3G telemetry department(s) in the hospital. There are probably more travelers and registry than regular staff at this hospital. Expect to get pulled to another floor about once every week or so. The cardiac floors had very heavy patients, many of whom needed to be 3 to 1 ratio. ICU and cardiac nurses were fantastic to work with. I was pulled to rehab and orthopedics a few times. Every time I was pulled was the worst shift ever. They give travelers the heaviest patients while staff get to have their breaks. When I was hours behind my work, staff was in my computing area taking selfies. They even had the gall to comment, "honey, you look so busy" then do nothing to help. 06/18/2016
Housing was approximately 19 mile(s) from the hospital. The name of the housing complex was Stone Creek Apartments. Housing was located in city of Valencia. On a scale from 1 to 5, I would rate it a 4. Housing was excellent with a pool, hot tub, and small gym. Ralph's is directly across the street. My one complaint is that I needed to rent my refrigerator.
I worked in the med/surge/tele department(s) in the hospital. The Hospital itself was ok, but nurses were not very friendly to a travelers, we had the most difficult patients, tracks and vents.Was no education on vents given at all.Respiratory therapists were not always willing to explain how to operate bipap machines, what the settings are.Very little help to tern and clean the patients on the vents, CNA very no where around when you need them.Paper work is horrendous, no computerized documentation at all.Passwords were not working for labs entry system.To get the results on labs we have to ask charge nurse to pull up it from the computer.Name budges did not work for 2 weeks after we started the job.Garage was provided for parking , but was difficult to communicate with the security because the name budges were not working for the garage most of the time.Nobody was willing to help to resolve the issue.We were floated to med/surge floors all the time with 5/1 patient ratio and had the most difficult patients, with all most no help from charge nurses. Cancelations all most every week, and absolutely no overtime.Working nights was very difficult to get all the problems to resolve.I hope if you are the staff nurse you have more respect and help, but as a traveler nobody cares how you feel, you are a temp employee.... 04/17/2014
Housing was approximately 2 mile(s) from the hospital. The name of the housing complex was n/a. Housing was located in city of Northridge. On a scale from 1 to 5, I would rate it a 1. I took the housing money and found my own rental room.Agency taxed me on that.It was convinion in 2 miles from the hospital. But be careful when you rent, talk about the AC and heat and kitchen access before you pay.I assumed that AC will be on, but it was not, and i payed for first and last month , as well as the heat.In September it is very hot in LA and very cold in November.I had my cat with me and find the room for rent was difficult.Was no kitchen for as , 1 roommate next door.Agency could provide the housing for the price of 2000 a month.
Return to top of page
---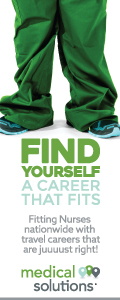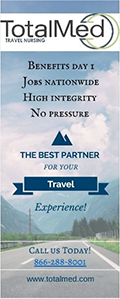 Click here for advertising info