Travel Nursing Hospital Ranking Results
Each ranking will be averaged and updated on a continual basis. The highest score for a hospital is 100.

Feel free to rank any hospital. You are not limited to the ones below.
Travel Nursing Hospital Review of: Rady Children's Hospital San Diego
Score
(all time)
Score
(within 1 year)
1. Friendliness and acceptance of travelers by staff
3
4.0
2. How open are they to allowing you to expand your skills while traveling?
2
3.0
3. Hospital Technology
2.8
4.0
4. Location (A nice area to live)
2.8
3.5
5. Cafeteria food
3
4.0
6. Parking
3.8
5.0
7. Physical layout of hospital effecient
2.2
2.5
8. Hospital appeal (looks)
3
4.0
9. Hospital orientation geared toward travelers?
3.2
4.0
10. Simplicity being initiated into the system (Do you have to do lots of unneccessary paperwork, drug testing, criminal background checks, etc. in addition to what the agency requires before you can start working?)
2.5
3.5
11. Reputation of the hospital
2.5
3.0
12. How nice are the doctors to staff
2.8
3.0
13. Friendliness of staffing office
3
3.5
14. Happy with the work scheduling procedure?
2.2
3.0
15. How efficient is their system so you can get your job done?
2.8
3.5
16. Adequacy of their nurse to patient ratio
3
4.0
17. How well staffed are they
2
2.5
18. How happy were you with your workload?
3
4.0
19. Staff morale (overall)
2.5
3.0
20. To what extent would you recommend this hospital to other travelers?
1.8
2.5
Total Score (number or rankings)
53.9(4)
69.5(2)
I worked in the NICU department(s) in the hospital. This unit is ridiculous! This was my first traveling experience and it honestly had me wanting to go back into a staffing position back home. Between the floating to satellite locations (sometimes being floated in the middle of your shift), the unsafe scheduling (self-scheduling is a LIE), and pairing of assignments, this assignment made for a LONG AND MISERABLE 13 weeks. During the interview, the manager said all satellite locations were within 30 miles of the hospital. (This same manager quit not even midway of our assignment there). Lies. I got floated to one 60+ miles away- which coming off of a night shift, ends up being a two hour drive back to San Diego- God forbid you have to return to work THAT night...VERY UNSAFE. Travelers do extend, but not because of the hospital or the unit. They extend because they like San Diego and have other obligations there. I wish we had more information and knowledge of this hospital prior to coming to San Diego for this assignment because otherwise, we definitely WOULD NOT have. The way they treat travelers is unacceptable. I floated to CVICU majority of my assignment and honestly felt more welcomed there. They REALLY appreciated the help and gave reasonable assignments. CVICU was also VERY helpful. I ended up hoping I would get floated there most days of my assignment. I got higher acuity patients there, the nurses were more helpful, and they gave NICU patients to NICU travelers that were floated there. San Diego also does not pay very well- the assignment was not worth the liability and the pay for this hospital. I broke my lease term early to get AWAY from RADY and San Diego! I literally counted down the entire time there. I tried most days to pray and just be thankful God blessed me with the opportunity to travel and get an assignment. The best part of this assignment was honestly just working with NICU patients, the competency I gained from working in the CVICU so frequently, and the travelers I met. P.S. The hospital is nicknamed: "Shady Rady." 11/16/2017
Housing was approximately 5 mile(s) from the hospital. The name of the housing complex was independently found. . Housing was located in city of San Diego. On a scale from 1 to 5, I would rate it a 4. I found separate housing on a corporate housing website.
I worked in the CVT department(s) in the hospital. Riverside was a good place to work. The hospital was open to travelers, as we were very much needed. Some shifts, travelers would make up half of the staff. The manager on CVT was helpful and was willing to work with me on my schedule. I can honestly say my assignments were always fair. The landscaping around the hospital was absolutely beautiful! The parking garage was very large and safe despite the city of Newport News not being the safest around. Close proximity to Virginia Beach and Norfolk. Lots to do. Traffic however was horrible!! 08/12/2017
Housing was approximately 20 mile(s) from the hospital. The name of the housing complex was na. Housing was located in city of Norfolk. On a scale from 1 to 5, I would rate it a 5. found my own housing.
I worked in the NICU department(s) in the hospital. As a NICU traveler, I as in the NICU less than half of my 13wk assignment. I was floated to med/surg, CVICU, and PICU. Travelers are the first to float, which is very often. It seems they hire tons of NICU travelers yet we never get to actually work in the NICU. Which makes no sense from a staffing point of view for the rest of the hospital with the limited patient population we are allowed to care for. When floated travelers get the worst assignments and there is no concern for pt safety. Do not come during the winter unless all you want to take care of is RSV/FLU patients, as they admit from the ED into the NICU. From my experience the only reason why travelers stay here is because of the nice weather. My time there could not end fast enough. 02/20/2015
Housing was approximately 8 mile(s) from the hospital. The name of the housing complex was private. Housing was located in city of San Diego. On a scale from 1 to 5, I would rate it a 4. Used Airbnb.
I worked in the NICU and NICU satellites department(s) in the hospital. They are incredibly unfair to travelers - the assignments were completely inappropriate and unsafe at times.Rarely giving appropriate time to get to the shifts on time when being floated.I was never had the opportunity to really use my level III skills - instead I was given inappropriate 3 lists that required me to ask an available nurse to help me feed/care for my list.Then they used this against me - that I required assistance and couldn't do my job adequately (because I needed help). Lastly, I was on time for my shift (nights) after my first day of chemo, but mentioned I had to stop to throw up before starting my shift.I took my meds and I never left the bedside.They used this as a reason to let me go. Would you let a pregnant nurse go if she had a bit of morning sickness that didn't effect her job? 04/10/2014
Housing was approximately 55 mile(s) from the hospital. The name of the housing complex was NA. Housing was located in city of Dana Point. On a scale from 1 to 5, I would rate it a 5.
Return to top of page
---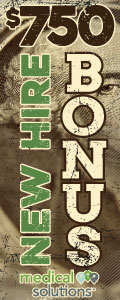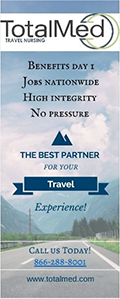 Click here for advertising info