Travel Nursing Agency Ranking Results
Each ranking is averaged and updated on a continual basis. The highest score for an agency is 100.

Go back to travel nursing agency rankings.

Click here to view a list of over 300 agencies and their contact information.

Travel Nursing Company Review of: O'Grady Peyton

Score
(all time)
Score
(within 1 year)
1. Knowledgeable
3.7
2. Friendly
4.3
3. Efficient
3.3
4. Honest
2.9
5. Pay rate
2.9
6. Paycheck accuracy
3.7
7. Housing
2.4
8. Benefits
2.4
9. Supportive
3.4
10. Assignment selection available
2.6
11. Individualized
2.9
12. Insurance plan
3
13. Reliable
2.9
14. Accessible
3.7
15. Reputable
3.1
16. Accommodating
3.3
17. Professional
3.4
18. Paycheck arrival time
3.9
19. Chances you will recommend this agency
3.1
20. Chances you will work with them again
3.1
Total Score (number or rankings)
64(7)
(0)
I was recruited from the UK. I came him to find out that I earn less than the travel nurses from the USA. They have their rent paid, I pay my own rent. I'm working to pay my rent and bills. The agency takes money monthly for the 1st month of rent they paid for my apartment. I have to work more than 3000hrs with them before I can leave and if I'm put on call those hours don't count towards my contract. To break my contract at any time I have to pay them $25 000. 10/22/2013
I'm on my 2nd assignment with this agency. My recruiter has been great, puts a lot of effort into helping me find the right assignments.I'm in corporate housing this time, with all the amenities.Never had any problem with paychecks or travel reimbursements. Would definitely recommend this agency. 11/08/2007
They bring international nurses to the states under false illusions. They leave you under paid and unsupported for nearly 2 years and the nurses struggle financially and emotionally with immigrating. They are a pure evil money making only business who do not care about the nurses they bring to america. 10/27/2007
Great recruiter!!! Always accessable and helpful. Pay could be a little better, as there's no weekend differentials. Travel reinbursement and housing subsidy need to improve. If you supply your own housing the stipend should be better. 03/21/2007
There is a waiting period for health insurance which I now see is not so with other agencies. They do not have assignments in all states as they advertise, at least that has been my experience. They payrates appear to be lower than other travel nurses I have spoken to, I will be comparing agencies for my next assignment. 12/27/2006
OGP bring nurses to usa on 18 month contracts from other countries in exchange for green cards. good agency but no choice as to where you get placed for 18 months.
While my travel coordinator is very good, i have heard from other travel nurses that i am not getting a good deal as far as salary, living arrangements and incentives. I will be looking elsewhere as soon as this assignment is over.
Return to top of page
---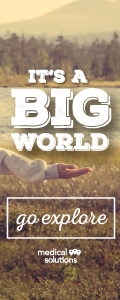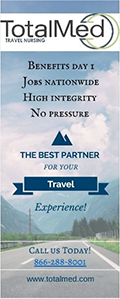 Click here for advertising info