Travel Nursing Agency Ranking Results
Each ranking is averaged and updated on a continual basis. The highest score for an agency is 100.

Go back to travel nursing agency rankings.

Click here to view a list of over 300 agencies and their contact information.

Travel Nursing Company Review of: LiquidAgents Healthcare

Score
(all time)
Score
(within 1 year)
1. Knowledgeable
4.5
4.6
2. Friendly
4.7
4.8
3. Efficient
4.5
4.7
4. Honest
4.5
4.7
5. Pay rate
4.2
4.4
6. Paycheck accuracy
4.5
4.7
7. Housing
4.2
4.4
8. Benefits
4
4.2
9. Supportive
4.5
4.7
10. Assignment selection available
4.3
4.5
11. Individualized
4.5
4.7
12. Insurance plan
4
4.2
13. Reliable
4.5
4.7
14. Accessible
4.6
4.7
15. Reputable
4.5
4.7
16. Accommodating
4.5
4.7
17. Professional
4.6
4.8
18. Paycheck arrival time
4.7
4.8
19. Chances you will recommend this agency
4.5
4.7
20. Chances you will work with them again
4.5
4.7
Total Score (number or rankings)
88.8(129)
92.4(103)
I have been working with Jamison Reitinger. He's very knowledgeable friendly and keeps in contact on a regular basis. 05/21/2017
I have worked with them several times in Illinois and have had very good experiences. 05/17/2017
always room for improvement. offering healthcare benefits would be a great start. 04/08/2017
I called Blake Pierson on a Friday I has a contract and a great one by the following thursday, everything I asked for!!!! 04/03/2017
I've had good contracts and I've had nightmare contracts. If a company is going to make money visa vie my hard work and dedication to my patients, I worked for Liquid Agents almost 4 years ago. My problem was with the lack of support, honesty,and an inexperienced and immature recruiter I was given although I requested a more experienced representative. It was my responsibility that I arbitrarily responded to repeated recruitment efforts on the part of this company. The assignment had no guarantees, as per usual. 100% RN liability. I had a bullying problem on the assignment, as is sadly more than occasionally the case and which only made my contract all the more tenuous and miserable. About 9-10 weeks into the assignment the tiny, small-town, community facility finally found someone to fill the position for which I was hired, and my contract was just terminated. I still had a housing contract. 03/11/2017
My recruiter was Blake P. He is awesome! He new I could only work a short term contract, and even though he probably did not make much money on my contract, he was so diligent and efficient, guided me thru the whole process. He is awesome! I wish I could just do travel nursing full time! 02/23/2017
The performance and diligence of this company is outstanding in comparison. Easily one of the best companies to work for. They make the needs of a nurse their priority, and strive to keep us happy! Top notch! 02/21/2017
When I worked for this company I truly only worked for insurance and the assignment was horrible! The only one I have ever quit. 02/20/2017
I love working with liquid agents Healthcare. I have been a travel nurse with them since 2013 and i have not one negative thing to say. The entire organization is very professional. My recruiter Michelle Mcafee is the best...and I mean the Best!!! She's probably the main reason ive stayed connected to liquid agents Healthcare. As long as I continue to travel as a nurse, this agency will alwats be my top choice. 02/15/2017
Michelle McAfee has been a life saver for me in this profession! 02/14/2017
I've worked with several companies. This is my favorite! 02/08/2017
I have been with LA Healthcare since fall of 2012. I have never had a desire to work for anyone else. I have no complaints. I hear so many complaints from other travel nurses with different companies and I am so thankful. My recruiter, Michelle McAfee, rocks! She takes such good care of me. She gets involved. She knows my family by name, the grandbabies, in particular. Love this recruiter!!! Being paid on time and correctly has never been a problem. 02/07/2017
LiquidAgents made it so easy to transition to a travel nurse. They were there to guide me and they kept up with me throughout my first assignment to make sure I was doing ok. I didn't take advantage of the insurance but I know if I had it would have been excellent just like the rest of their service. Teresa Bertone 02/06/2017
I loved working with LiquidAgents and will definitely do so in the future. My recruiter, Angie, was great. She helped me make the right decision for me by being honest and keeping my best interest in mind. 01/31/2017
My recruiter Alyssa Davis from LiquidAgent Healthcare was beyond helpful, informative, and made the transition easy. She told me what to expect. So far I am glad with my decision and I would recommend LiquidAgent Healthcare to any of my nursing friends. 01/30/2017
I have worked with LiquidAgents for a year and they have been great to work with! 01/28/2017
Chad Elias is the best recruiter I've ever worked with! 01/03/2017
Extremely attentive & courteous & professional. 12/28/2016
Kaitlyn Page my agent is awesome! She helps me through all my needs good or bad! She is the main reason I am a travel nurse today! 12/28/2016
I have looked at other agencies for contracts, but always end up sticking with Liquid. They have always ultimately offered the best contract for me, always take the time to find exactly what I am looking for, and have been a reliable and supportive 24 hour resource when I have had issues or problems. 12/19/2016
My recruiter is the best, Calvin is always looking out for my good. 12/19/2016
My recruiter is the best, Calvin is always looking out for my good. 12/19/2016
This agency and Rick particularly goes above and beyond what is asked. He always fights for the nurses that work with him. This agency had done nothing but wonderful things for me. Never any problems with them. 12/19/2016
Overall satisfied with the company 12/15/2016
LiquidAgents Healthcare has been a great company to work for. My recruiter, Richard Dunn, has been very attentive and checks in to see how I am doing weekly. Thanks LiquidAgents Healthcare! 12/09/2016
A great agency with helpful staff always eager to get me employment opportunities in the city of my choice. I have worked with this agency for over 2 years now and have no interest to look elsewhere. 12/08/2016
Madie has been amazing! She has gone above and beyond with getting me my first assignment and walkimg me through the whole process. I feel comoletely ready for this adventure 12/07/2016
Liquid agents is the first nursing travel company I have used and so far they have been excellent. Alex is very on top of things and is always available and able to help me out whenever I need it. Even if there is nothing going on in a particular week he always gives a call or text just to see how things are going. Very happy with my experience so far. 12/07/2016
great company overall. Paul Lowery has tried really hard to stay connected and keep me happy! 12/07/2016
Kaitlyn Page is an amazing representative, she works equally as hard as I do! Great personality! 12/06/2016
Good agency No problems 12/06/2016
Hannah is a great recruiter. She really cares about the people she works with and has been so supportive since this was my first travel assignment. I look forward to working with her and for Liquid Agents Healthcare for a long time. I would highly recommend calling her if you are looking to join the rest of us travelers. I am so happy I decided to join their team. Teresa 12/06/2016
I was desperate trying to find a job near my daughter and was in contact with 6-7 recruiters. Calvin, my Liquid Agents recruiter, was very persistent and ultimately found me the job I was looking for. Since starting the job, Calvin calls to check on me and make sure I'm taken care of and happy, as well as take the time to say hello or let me know how to reach him while he is out of the office. My only complaint is the medical insurance is very expensive. I have had an overall good experience with Liquid Agents and Calvin. 12/04/2016
I can not speak on paychecks and accuracy, as I have not recieved one yet. Kaitlyn has been very diligent in working with me to find me exactly what I'm looking for in my travel assignments. 12/02/2016
I have enjoyed my experience working with my recruiter and their agency 11/30/2016
Angie Rue my rep is excellent 11/29/2016
Cassie is my recruiter. She is amazing with helping me walk through this new process. She has always been there each and every time I've needed her assistance. I highly recommend this company and value her as a great person. 11/29/2016
Liquid Agents has been a great agency overall. 11/25/2016
I'm very pleased with Liquid Agents Healthcare. They are very professional and helpful. I look forward to working with them for a while. 11/25/2016
I'm very pleased with Liquid Agents Healthcare. They are very professional and helpful. I look forward to working with them for a while. 11/25/2016
Great company, 11/25/2016
My reruiter advocated for higher weekly pay 11/25/2016
I LOVE MY RECRUITER= ADELE 11/25/2016
My recruiter Kaitlyn Page is great. 11/25/2016
None 11/24/2016
The pay rate was ok...better than some of the other travelers I worked with but not as good as I have had with other companies (I so miss TG Healthcare; no longer in business). No completion bonuses or stay in place for another contract bonus. In hind sight probably mostly my fault for not being more aggressive in pursuit of such bonuses. I did like my recruiter Chad. I liked that he would check in occasionally via text but mostly that he didn't bug me every week. I've had recruiters like that and it's annoying (to me). He always inquired about my wife and family as well...a nice touch. And he actually had a personality. 11/24/2016
Good place to work...my recruiter Hank is great! 11/23/2016
I've had a great experience! I would definitely recommend! 11/23/2016
My husband and I are in our first contracts with Liquid Agents. Our experience with our recruiter, Hank Cooper, and the rest of the staff has been exceptional. Working in different units, our expectations were not the easiest to fulfill, but they got the job done. I would definitely recommend this travel agency!! 11/23/2016
Great agency 11/23/2016
I love Liquid agents. I Love my recruiter Erin, shes very friendly and helpful. She always makes sure im taken care of! 11/23/2016
Havent received paycheck yet. Insurance expensive. Housing I find my own. Blake has been a wonderful resourse and help through this travel assignment. 11/22/2016
This s first assignment. My ratings may not entirely reflect the company's performance. 11/22/2016
Love this agency and our recruiter!!! Angie found us a job in the area we wanted in a pinch. ALWAYS responds to text and email in a reasonable timeframe. Angie is super friendly and ON IT!!! 11/22/2016
Great agency to work with! Love my recruiter! She's amazing!! 11/22/2016
I love working for liquid Agents. My recruiter Calvin, is great & very supportive. 11/22/2016
I love Kaitlyn Page. When I have a questions she is quick to get me a answer. She walks me through things with so much patience. I can not say enough good things about her. She makes me smile. 11/22/2016
Love working with Paul Lowery. He communicates with you on the weekly bases and ensures that everything you may need is taken care of. He helped me for my fist assignment with NO experience in acute care setting. 11/22/2016
Liquid Agents is by far the best travel agency I have ever used. I have never had any issues with a contract, and my pay is among the highest compared to other travelers on my unit. I cannot recommend my recruiter, Angela Ryu, highly enough. She is what really makes the company stand out in my opinion. She is communicative and will fight to make sure your contract is exactly what you are comfortable with. I travel with another RN, and both of us love her! Our travel experience definitely wouldn't be the same without her. 11/22/2016
LiquidAgents has always been there for me, personally and professionally. I feel like they truly care about my thoughts and feelings and are supportive when things are not so great. Signing on with them was the best choice I ever made! 11/22/2016
Kaitlyn P. is attentive to her client's needs. She is knowledgeable about the needs available. She is quick to respond if she misses a call. 11/22/2016
I have worked with a few other companies over the years, and find LiquidAgents to be the easiest to work with. 11/22/2016
Liquid agents is a great travel agency to work for. Very reliable and many positions available throughout the country. 11/22/2016
my recruiter is the best. Very organized and prompt. 11/22/2016
I would recommend them 11/22/2016
Great company to work with 11/22/2016
Everyone I have met and worked with at Liquid Agents is efficient, patient, knowledgeable about travel nursing, honest and enthusiastic. My recruiter, Daulton O'Neill, is the BEST! 11/22/2016
My recruiter, Richard, is the example of what amazing customer service looks like! Richard is always there to answer questions, or if there are any issues, or just a phone call to check up on you. He works tirelessly to find the perfect assignment. He has made my transition into travel nursing a great experience. 11/22/2016
I only travel in a small area and liquid agents has always had an assignment for me! I have never had any problems with pay. My recruiter Calvin Hoye is always available and checks on me to make sure i am comfortable and happy! They are an extended part of my family! 11/22/2016
Calvin Hoye is my recruiter and he is wonderful. He works so hard and is always available to help, i really am so glad i was referred to him. 11/22/2016
I just recently started travel nursing and Liquid Agents has been so amazing in helping answer all my question and find the perfect assignment for me! 11/22/2016
I enjoy working with my recruiter and this Agency. 11/22/2016
Cassie Lee has been my recruiter thru 3 assignment, she is very attentive and very knowledgeable, and very helpful. She is always available when I need her. Cassie and Tara have been very great and I am very grateful for them. 11/22/2016
My recruiter is awesome. Calvin rocks. 11/22/2016
LiquidAgents Healthcare is above average! My recruiter is efficient, responsive and always has my best interest. I have had nothing but an amazing experience with LiquidAgents Healthcare and would highly recommend them to my colleagues. 11/22/2016
Just talking with other nurses that travel. I think that the pay could be a little better. The recruiter is very nice and sends me reminders of anything that may come up. The best recruiter around. 11/22/2016
Very fair in paying 11/21/2016
They worked fast and efficiently placing me; excellent. 11/21/2016
Such a great agency to work for! I haven't had any troubles the whole time I've been there. My recruiter is behind me with my choices and decisions. He looks for what I want and understands my needs. I recommend this company every chance I get to coworkers that are unhappy with their job and I'll continue to do so! Great company! 11/21/2016
Blake Pierson is an awesome recruiter. Easy to talk to, returns phone calls in a timely manner and works hard to get you what you want. 11/21/2016
I love working for Liquid Agent. My experience with them has been nothing but wonderful. 11/21/2016
Very accommodating and Calvin and Staff want to help one succeed. Very happy at this time! 11/21/2016
They are wonderful. I wish their benefits were a little bit better. Other than that, the service is amazing. 11/21/2016
My recruiter has been very friendly and accommodating. Pay checks have been as promised and in time. Pay may be a little lower than some other agencies. Tries to push positions that you may not be looking for but will also always accept what you want to do without judgement. 11/21/2016
Liquid agents is the best company to work for. I've been with other companies and they don't compare. 11/21/2016
It is very scary traveling but the recruiter I have with this agency has made my transitions smooth and hassle free. My contracts were clear, specific and as I requested. I have his personal cell and can call him anytime with anything and he never makes me feel like I'm burdening him. And I'm not easy to please. 11/21/2016
They are the best I have worked with and would recommend them to everyone. 11/21/2016
I have worked worth several agencies and Liquid Agents us by far the friendliest, attentive and professional. 11/21/2016
LOVE LOVE LOVE them, don't know that I could ever leave them 11/21/2016
1st year travelled. Recruiter is thoughtful & knowledgeable. 11/21/2016
Very friendly team to work with. TJ, 'my agent checks on me very frequently. 11/21/2016
One of the best agencies I've worked with for travel nursing... They are always ahead of the game in answering my questions and addressing my concerns. They call you every week to discuss how your contract is going and how they can improve upon your time at your facility. 11/21/2016
Overall great experience. Chad Elias is always working to make sure that everything is going well and is there whenever I need assistance with anything. 11/21/2016
Since I have been with liquid I have had Cindy Jason Theresa and Erin they have all done the best for me each of them moving up the ladder with liquid and in doing so had to leave me as my recruiter but Erin has gone above and beyond especially with our very first contract when integris/Msn were not easy to work with she is a doll energetic and always in her nurses side .. As contract we can be difficult and at times demanding she is a great recruiter !!!!!! 11/21/2016
Other agencies have contacted me offering more money. I'm not sure what way I will go in the future. My recruiter is awesome though. 11/21/2016
I cannot thank my agent, Daulton O'Neill, enough for making my transition from working in a hospital to travel nursing as seamless as possible. It was his dedication and commitment to Liquid Agents that made me feel confident that I will be in great hands with him. It was because of him I chose to go with Liquid Agents. 11/21/2016
They have treated me well, they are friendly and professional. My pay ahs arrive on time and as promised. Yes, I am planning to be with Liquid Agents for awhile. 11/21/2016
Always there for me. If they don't know the answer they always find out and get right back to me. 11/20/2016
My recruiter is very helpful and caring 11/19/2016
great company 11/19/2016
LA has been very direct on their promises and honest with all they told me. Therefore I feel that they are raking up well. 11/19/2016
I was recommended to this agency because the pay was good and the people were great… I have to say I have a bit of a temper when I don't get my way and that means when my assignments don't come in there's fluidity however this company and the agent that I worked with was very patient with me and accommodating regardless of what was going on I got a great job and I was able to have a great relationship with 11/18/2016
Impudent, young, and inexperienced recruiter. DO NOT BOTHER with this company. Do your research. They promise. they don't deliver. 06/01/2016
I have worked with Liquid Agents for 2 years now. They have always had my back. i have never experienced any issues with pay or bonuses. I highly recommend them - Ask for David. 02/22/2016
My recruiter, Richard, is awesome. He is always making sure things are going well. My only complaint is my first check was short a couple hundred dollars. Otherwise the pay is competitive. I have had a good experience so far. We will see what the future brings. 10/29/2015
Never heard from recruiter after I started the contract. Then they shorted my last check and never paid my travel money. Won't answer calls or return email. Ridiculous. See you in court. 09/05/2015
I have been working with LiquidAgents for years. Had a problem with my original recruiter. Talked to the manager and quickly was upgraded to an excellent recruiter. No issue since. They just switched to major medical and I'm on 401k. Never any issues with pay or the company. They always have my back. Highly recommend 03/05/2015
. 12/16/2014
I have worked with them for three years. They have had my back in difficult situations. The only draw back would be that they don't give bonus's......other than that I enjoy working with them. 10/17/2014
I have worked with them for three years. They have had my back in difficult situations. The only draw back would be that they don't give bonus's......other than that I enjoy working with them. 10/17/2014
I have worked with them for three years. They have had my back in difficult situations. The only draw back would be that they don't give bonus's......other than that I enjoy working with them. 10/17/2014
I have worked with them for three years. They have had my back in difficult situations. The only draw back would be that they don't give bonus's......other than that I enjoy working with them. 10/17/2014
I really would recommend this agency 02/13/2014
I have enjoyed my time with this company! I am settling down into a perm job, but for years I traveled with them, and could not have asked for a better company to travel with. I love my recruiter and we still talk almost every day! 02/13/2014
LOVE this agency!! This is my 6th contract with them and they are so attentive to my needs and they are really an awesome ambassador for me regarding the facilities. I will NEVER work for another company 02/13/2014
contract was cancelled due to low census. Liquid Agents would not give me my travel allowance home because I did not complete the assignment. It was completely out of my hands. Had to pay a premium to fly home. My recruiter did not keep me informed and would not call me back when she said she would. Will never travel with them again. 10/23/2013
Recruiter did not get back with me when she said she'd call back. Don't feel like company was truthful answering some questions. 10/14/2013
I've traveled with them for 2 years now. Never had a problem with my pay and my recruiter calls me back right away. 08/09/2013
Not truthful about hours and housing is awful. Take pictures before and after if you can tolerate it at all. do not support their staff. Facilities abuse you work nite then change without telling you and schedules are never what you get hired for. Pay never on time Will never work for them again three contracts and no improvement STAY AWAY 09/28/2012
personally fit you to assignment...always available when neededd...great assignments!! 06/10/2009
PLEASE STAY AWAY FROM THIS COMPANY!!!! I HAVE NEVER HAD A WORSE EXPERIENCE. THE OWNER, SHELDON ARORA IS A TERRIBLE PERSON AND DOES NOT CARE ABOUT ANYTHING BUT MAKING MONEY. IF SOMEONE FROM LIQUID AGENTS CALLS YOU, HANG UP! 05/12/2009
The bookeeping is not very good.Spnt 2 yrs with ths agency and they messed up on bookeeping with my health insurance,which was my #1 Priorty 02/04/2009
I feel my recruiter was more interested in meeting the needs of the facility and was "less" than upfront with me in order to fill the contract 05/07/2007
I feel my recruiter was more interested in meeting the needs of the facility and was "less" than upfront with me in order to fill the contract 05/07/2007
in six years I have found a lot of hype in companys. If you stay with one agency for a a couple or more assignments You'll find your value to the company goes up and perks go up with that 07/07/2006
They are very knowledgeable and very friendly to speak with. My recruiter and I have a great relationship. He is honest and very thorough.
Insist that everything you negotiated with agency is in writing and explicit. Leave Nothing to a Verbal agreement.
I have had a very good experiance with Liquidagents. they are always willing to get me good assignments and are very helpful. I would tell anyone about them and the great service.
Return to top of page
---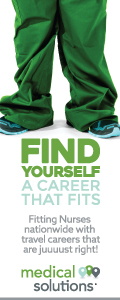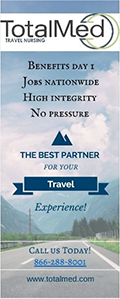 Click here for advertising info