Travel Nursing Hospital Ranking Results
Each ranking will be averaged and updated on a continual basis. The highest score for a hospital is 100.

Feel free to rank any hospital. You are not limited to the ones below.
Travel Nursing Hospital Review of: Evergreen Hospital Medical Center
Score
(all time)
Score
(within 1 year)
1. Friendliness and acceptance of travelers by staff
3.8
2. How open are they to allowing you to expand your skills while traveling?
2.5
3. Hospital Technology
3.2
4. Location (A nice area to live)
4
5. Cafeteria food
2.2
6. Parking
4.5
7. Physical layout of hospital effecient
3
8. Hospital appeal (looks)
3.5
9. Hospital orientation geared toward travelers?
2
10. Simplicity being initiated into the system (Do you have to do lots of unneccessary paperwork, drug testing, criminal background checks, etc. in addition to what the agency requires before you can start working?)
2.5
11. Reputation of the hospital
3.5
12. How nice are the doctors to staff
3.2
13. Friendliness of staffing office
3.2
14. Happy with the work scheduling procedure?
2.2
15. How efficient is their system so you can get your job done?
2.8
16. Adequacy of their nurse to patient ratio
3
17. How well staffed are they
2.5
18. How happy were you with your workload?
2.8
19. Staff morale (overall)
2.8
20. To what extent would you recommend this hospital to other travelers?
3
Total Score (number or rankings)
60.2(4)
(0)
I worked in the 2purple/cardiac post procedure department(s) in the hospital. Unit called 2 purple. No charge nurse for 12 bed post procedure unit. CNA's often shorted. The unit secretary ended up making patient assignments making decisions on who gets admits. During breaks RN patient ratio was 1:12-12 if the unit was full and they had only staffed with 2 RN's. Often used as PCU overflow but not staffed for PCU patients. First time in my career I have been worried about my license. 11/23/2016
Housing was approximately 10 mile(s) from the hospital. The name of the housing complex was Self . Housing was located in city of Seattle . On a scale from 1 to 5, I would rate it a 4. Self housing took stipend
I worked in the ICU department(s) in the hospital. It's a cake assignment. The DoN's desire is to get rid of travelers. I've been in the ICU for nearly three years and we still make up half their staff. Which would lead you to believe it is a hell hole. This is not the case, they just seem to have hiring policies that get in their own way. Two to one ratios for what are basically glorified PCU patients. If you want to run around crazy all night while your patients hover between life and death, this is probably not the place for you. Travelers are treated like staff. 24hr Hospitalist (who are great) for the hospital, but not unit specific. There are things I could complain about, but would be embarrassing compared to other assignments I have had. Travelers basically fill holes in the schedule. It is possible to get a set schedule, but if you are set to a M-T-W schedule, it will be problematic. Basic tipical ICU patients (except a lot of DT's?) Kirkland is a pleasant little town, but very high cost of living and housing. 20 bed unit with some float to PCU (mostly during the summer). Very busy August to the end of December, with a lot of opportunity for OT. HRN is the primary travel agency (my agency), but they also use Cross Country and now American Mobile. We have great travelers from American Mobile (though that agency sucks). 04/01/2014
The name of the housing complex was n/a. Housing was located in city of Kirkland. On a scale from 1 to 5, I would rate it a 5. I actually live in Seattle. I work nights so I am leaving Seattle as everyone is coming home, and in the AM I am coming home as everyone is leaving Seattle. Traffic in Seattle is crazy, not dangerous crazy, just slow, preoccupied, stop and smell the accident wandering.
I worked in the L department(s) in the hospital. Loved the LDRP unit. They still use QS/Cerner which is much easier to use for labor than EPIC. The unit was understaffed at times, so everyone was happy to see travelers. It was a local assignment for me, so no housing used. My schedule just filled their holes, so it was really inconsistent, which was really frustrating as a night shifter. The charge nurses definitely play favorites and the same nurses get to sit night after night while some (like me) are the work horses. Overall though, a great experience! 01/24/2013
Housing was approximately 1 mile(s) from the hospital. The name of the housing complex was NA. Housing was located in city of na. On a scale from 1 to 5, I would rate it a 5.
Housing was approximately 5 mile(s) from the hospital. The name of the housing complex was Legacy at River Park. Housing was located in city of Redmond. On a scale from 1 to 5, I would rate it a 5. 01/11/2012
The leasing office staff are awesome!! This is a very animal friendly apartment complex. They have a great park and bike/walking path next to the complex and is by the river. Very close to shopping, Redmond Town Center is literally a few blocks away, but you would never know it!! Lots of trees and bike paths.
Return to top of page
---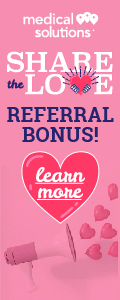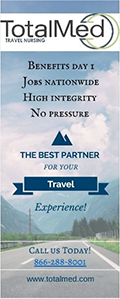 Click here for advertising info