Travel Nursing Hospital Ranking Results
Each ranking will be averaged and updated on a continual basis. The highest score for a hospital is 100.

Feel free to rank any hospital. You are not limited to the ones below.
Travel Nursing Hospital Review of: University of Virginia Hosp
Score
(all time)
Score
(within 1 year)
1. Friendliness and acceptance of travelers by staff
4.5
5.0
2. How open are they to allowing you to expand your skills while traveling?
3.8
4.0
3. Hospital Technology
4.2
4.0
4. Location (A nice area to live)
4.8
4.0
5. Cafeteria food
2.5
3.0
6. Parking
1.8
2.0
7. Physical layout of hospital effecient
2.7
3.0
8. Hospital appeal (looks)
4
4.0
9. Hospital orientation geared toward travelers?
3.2
5.0
10. Simplicity being initiated into the system (Do you have to do lots of unneccessary paperwork, drug testing, criminal background checks, etc. in addition to what the agency requires before you can start working?)
2.8
2.0
11. Reputation of the hospital
3.8
4.0
12. How nice are the doctors to staff
4.2
4.0
13. Friendliness of staffing office
3.5
4.0
14. Happy with the work scheduling procedure?
3.2
3.0
15. How efficient is their system so you can get your job done?
3.7
5.0
16. Adequacy of their nurse to patient ratio
3.8
5.0
17. How well staffed are they
3
4.0
18. How happy were you with your workload?
3.3
4.0
19. Staff morale (overall)
3.2
4.0
20. To what extent would you recommend this hospital to other travelers?
3.8
5.0
Total Score (number or rankings)
69.8(6)
78.0(1)
I worked in the Cardiac IMC/Tele department(s) in the hospital. UVA prides itself on its reputation, there's a lot of evidence-based practice and magnet nursing events occurring. Travelers are first to float but they float you to similar units and I floated twice in my entire contract, and the staffing ratio was 1:3 both times. Staff was very friendly and engaging. They appropriately triage patients. Overall great travel assignment 12/27/2017
Housing was approximately 1 mile(s) from the hospital. The name of the housing complex was VRBO. Housing was located in city of Charlottesville. On a scale from 1 to 5, I would rate it a 5. You have to pay for parking as a traveler. I walked to work everyday. I used VRBO to find my housing here and got a cute basement studio apartment. I also lived close to downtown so going out was a quick uber or long walk away.
I worked in the L&D department(s) in the hospital. The staff was very welcoming and supportive. They were chronically understaffed, which lead to me rarely getting a break. Loved the hospital carting system(epic), and had a great time because of the staff and teamwork. 05/07/2016
Housing was approximately .5 mile(s) from the hospital. The name of the housing complex was GrandMarc. Housing was located in city of Charlottesville. On a scale from 1 to 5, I would rate it a 3. Got a good deal on some off campus student housing a 10 min walk from the hospital that came with covered parking, cable, internet, and a washer and dryer in my apartment. The building was filled with students and got pretty noisey at times, but it was a great area.
I worked in the STBICU department(s) in the hospital. N/a 10/02/2013
Housing was approximately .5 mile(s) from the hospital. The name of the housing complex was Walker square. Housing was located in city of Charlottesville. On a scale from 1 to 5, I would rate it a 2. None
I worked in the OR department(s) in the hospital. Have worked 11a-11p and 3p-11p, which is made up entirely of travelers except 1 or 2 a night who are perm. staff. If you do 12 hour shifts, they require that you pick up an 8 hour shift every other week. Makes for a tough week when you've done three 12s in a row and then follow up with an 8. They do this so they have you for a total 80 hours q 2 weeks. Management issues are messy. Too many chiefs...some managers I honestly don't know what they do. If you do lunch relief, BEWARE - Have some dinosaurs that have been here forever who take hour and 20 minute lunches even though you are trying to relieve up to 4 people for 45 minute lunches and try and get your own before 3pm shift starts. Their Central Supply is located a whole floor below the OR - if it's after 3pm and you need something that is not on case cart - good luck, their staff down there has no cloe what you will be asking for and you end up leaving your room and getting it yourself, makes for unsafe condition in OR with no RN in room, even for a little bit. Parking is a NIGHTMARE. Site is a mile from the facility with an undependable shuttle system that comes when it pleases. Since most evening staff is traveler, most are friendly and good to work with, however, charge nurses (are travelers who've been there forever or permanent) play favorites and have the warm body mentality not caring what your specialties are. ALOT of Spines and Ortho. Once they know you can do those cases well, you will be slammed one case after another with all the easy cases going to staff who are friends of the charge. Just started GE Centricity computer charting which is not user friendly. Ordering lab work or blood is difficult with out-of-date system that is also not user friendly. 11/15/2007
Housing was approximately 5 mile(s) from the hospital. The name of the housing complex was Stone Creek Village. Housing was located in city of Charlottesville. On a scale from 1 to 5, I would rate it a 5. First contract I stayed at Abbington Crossing which is the ghetto of Charlottesville. If your company tries to put your there, refuse to stay there. Housing is difficult here because of high housing costs. OR manager and traveler manager has sent out a letter to all the companies they use that travelers are not to be housed at Abbington anymore because of complaints about safety and overall substandard apt. Walls were so thin cooking oders from upper and lower apt made my place smell like a low budget motel. Phew! Strangers loitering in parking lot in groups. Was moved to Stone Creek Village which was wonderful. Stayed there over the Summer and used to pool alot. Very beautiful and safe.
WORKED IN THE O.R.11AM-9PM PHYSICAL LAYOUT WAS AWFUL NO RHYHME OR REASON TO NUMBERING OF OR ROOMS CONSTANTLY GETTING TURNED AROUND. HAVE 2 ORS LOCATED OUT IN TRAILER MODULES FELT IT WAS VERY UNSAFE THERE SHOULD A ANESTHESIA,PACU OR INTRAOPERATIVE PROBLEM OCCURRED. PARKING WAS A NIGHTMARE. I WAS CHARGED TO PARK & HAD TO PARK AT UVA STADIUM OR UNIV HALL AND TAKE A SHUTTLE WHICH RAN IRREGULARLY I LIVED ONLY FEW MILES FROM HOSPITAL BUT HAD TO ARRIVE AT THE PARKING LOT 40 MIN EARLY TO FIND A SPOT AND TO CATCH THE SHUTTLE TO BE ON TIME. PLUS DURING A FOOTBALL GAME YOU HAD TO FIND PARKING ELSEWHERE WHICH WAS A CHALLENGE. THE STAFF WERE FRIENDLY AND THE MAJORITY OF THEM HELPFUL BUT THE PEOPLE IN CHARGE JUST CARED ABOUT A WARM BODY BEING IN THE ROOM REGARDLESS OF THEIR FAMILIARITY OF COMFORT DOING MORE DIFFICULT CASES. COMMON COMPLAINT WITH STAFF AS WELL AS TRAVELERS. LATER SHIFTS 11-7, 11-9,3-11 WERE PRIMARILY MADE UP OF TRAVELERS WITH VARIOUS LEVELS OF EXPERIENCE AND NO SET RESOURCE PERSON. RECOMMEND YOU HAVE LOT OF KNOWLEDGE & EXPERIENCE WITH SPINES,NEURO AND ORTHO AND ARE SELF SUFFICIENT AND DO NOT REQUIRE MUCH ORIENTATION THE PERSON IN CHARGE OF AND WHO HIRED TRAVELERS NEVER HAD ANYTHING TO DO WITH US UNTIL IT WAS TIME TO SEE IF WE WERE INTERESTED IN RESIGNING AND NEVER WONDER OR ASKED WHY WE DIDN'T WISH TO RESIGN. THE FIRST 2 WKS WAS SPENT IN ORIENTATION IN WHICH THE NURSE EDUCATOR NEVER GAVE US A TOUR OF THE OR EXPLAINED THE LAYOUT OR BOTHERED TO INTRODUCE US TO THE STAFF. IT HASN'T BEEN A BAD ASSIGNMENT AND I REALLY LIKE THE AREA AND HAVING SO MANY TRAVELERS (LAST COUNT WAS 12) WE HELPED EACH OTHER OUT AND KEPT OUR SENSE OF HUMOR BY GETTING TOGETHER FOR HAPPY HOUR DINNERS AND EXPLORING
I worked in the OR department(s) in the hospital. Housing was approximately 3 mile(s) from the hospital. The name of the housing complex was CARRIAGE HILL. Housing was located in city of CHARLOTTESVILLE. On a scale from 1 to 5, I would rate it a 5. GREAT HOUSING LOTS OF AMENITIES POOL GYM INTERNET FAX ACCESS CHARLOTTESVILLE IS A NICE ARE ONLY COMPLAINT STORES ETC CLOSE EARLY USUALLY AROUND 8 AND NOTHING OPENS UNTIL 10:00 M-SAT 12:00 SUN
I have renewed here 5 times.I work in the burn/icu unit. I love Charlottesville, and the staff has been wonderful. I am finally leaving after this assignment, because I want to travel a little closer to home for the holidays. However, at some point I will try to return here, as it is so beautiful and the staff is wonderful. I rented my own house and it was great.
Return to top of page
---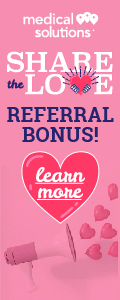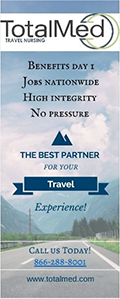 Click here for advertising info