Travel Nursing Hospital Ranking Results
Each ranking will be averaged and updated on a continual basis. The highest score for a hospital is 100.

Feel free to rank any hospital. You are not limited to the ones below.
Travel Nursing Hospital Review of: Palm Beach Gardens Medical Center
Score
(all time)
Score
(within 1 year)
1. Friendliness and acceptance of travelers by staff
3.2
2. How open are they to allowing you to expand your skills while traveling?
3
3. Hospital Technology
2
4. Location (A nice area to live)
3.6
5. Cafeteria food
2.4
6. Parking
3.6
7. Physical layout of hospital effecient
3.4
8. Hospital appeal (looks)
3.4
9. Hospital orientation geared toward travelers?
2.8
10. Simplicity being initiated into the system (Do you have to do lots of unneccessary paperwork, drug testing, criminal background checks, etc. in addition to what the agency requires before you can start working?)
2.6
11. Reputation of the hospital
2.2
12. How nice are the doctors to staff
2
13. Friendliness of staffing office
4
14. Happy with the work scheduling procedure?
3.4
15. How efficient is their system so you can get your job done?
2.2
16. Adequacy of their nurse to patient ratio
2
17. How well staffed are they
1.8
18. How happy were you with your workload?
1.8
19. Staff morale (overall)
2.2
20. To what extent would you recommend this hospital to other travelers?
2
Total Score (number or rankings)
53.6(5)
(0)
I worked in the Labor and Delivery department(s) in the hospital. Small town hospital with a small town feel. PMHD has just announced an agreement with Sharps Hospital in San Diego so that may modify this ranking. Brawley is located in the Imperial Valley of Southern California - an hour and half east of the outskirts of San Diego, an hour west of Yuma, AZ and 30 minutes north of Mexico! You can get the best Mexican food you've ever had in your whole life here! The patient population is made up of some of the kindest, warmest, most welcoming, lovely people on the face of the planet! The staff is slightly jaded, most are unaware that things may bedone differently at other hospitals. Many of the staff have the 'big fish in a small pond' mentality. 11/08/2015
Housing was approximately 15 mile(s) from the hospital. The name of the housing complex was Vacation Inn. Housing was located in city of El Centro. On a scale from 1 to 5, I would rate it a 1. The Vacation Inn offers travel nurses a $40/night rate. It's an older hotel, located at the conjunction of two freeways.
I worked in the Telemetry department(s) in the hospital. Worst unit manager I've ever worked for. Horribly understaffed. I was assaulted by a patient and security never arrived. Had to call 911. The house supervisor came and tried to talk me out of pressing charges. No support from the hospital. Pt was convicted and turns out he had been in prison! Had 7 tele patients on a regular basis. Horrible! 09/01/2015
Housing was approximately 4 mile(s) from the hospital. The name of the housing complex was airbnb. Housing was located in city of Morrow. On a scale from 1 to 5, I would rate it a 4.
I worked in the ICU department(s) in the hospital. This hospital was absolutely AWFUL for people working in the ICU. You were ALWAYS TRIPLED (the most I have ever been tripled). So many travelers there, all of which who said this was the worst staffed placed they have ever worked. The doctors are some of the most awful and uncaring physicians I have ever met. I would not even send my worst enemy here because of the awful care the doctors provided. You had to get permission from the charge nurse to call a doctor at night!! In the ICU!!! If you get permission to call, you are lucky if they will call back and even more lucky if you don't get yelled at. There are physicians there that try to get the nurses in trouble (take pictures of things to do so). Also a physician there who got fired for throwing a chart at a nurse and then rehired!! The ICU is ran by hospitalists that do not know how to manage ICU patients. In fact, I wouldn't even call it and ICU at all. Most patients aren't even ICU material, but yet I believe they keep getting admitted there for money purposes. You will see if you work there patients have unnecessary extended stays in the ICU. I had one a-line the entire time I worked there and it was rare for your patient to have a central line even on multiple drips!! The physicians did not respect the nurses at all (there were a few that did). The only good thing about working here were the nurses I worked with (most very friendly and helpful, but all hated their job), and basically got the schedule I wanted each month (minus having to work every single holiday). I could seriously go on and on about how awful this hospital was. One of THE worst I have worked at. Oh, the pay was awful compared to the cost of living in the area. The most I have ever had to pay by far to live somewhere (and I have been to a lot of places in Florida during season). 05/03/2015
Housing was approximately 10 mile(s) from the hospital. The name of the housing complex was rented my own house. Housing was located in city of West Palm Beach. On a scale from 1 to 5, I would rate it a 4. Rented my own housing, which was nice but very expensive. But I heard that from a lot of the travelers (expensive housing).
I worked in the Progressive Care Unit department(s) in the hospital. I was floated to other floors the majority of the time, the patient/nurse ratio in the unit is 5:1, on the floor it is 6:1. The hospital is very unorganized, the hospital had just hired a new director, who seem to listen and try to correct all the past errors. The pay was not good either for the strenuous amount work. 08/17/2012
Housing was approximately 8-10 mile(s) from the hospital. The name of the housing complex was Jupiter Bay. Housing was located in city of Jupiter. On a scale from 1 to 5, I would rate it a 5. My housing that I chose was a nice condo walking distance from the beach. I actually loved the housing.
I worked in the medical telemetry department(s) in the hospital. Everyone on my floor was very friendly and helpful. The floor was pretty busy with at least 1-2 "total" patients n your assignment. Ratio on nights was 6:1. The hospital was in the process of getting a Pxis and the technology was a bit behind from where I came from. Manager was great, especially with schedulilng and requesting days off! The housing, Mira Flores, was beautiful. Across street from a brand new shopping/dining complex. Palm Beach Gardens is a very ritzy upsscale area, very nice to live for free! 09/19/2006
Housing was approximately 5 mile(s) from the hospital. The name of the housing complex was Mira Flores. Housing was located in city of Palm Beach Gardens. On a scale from 1 to 5, I would rate it a 5.
Return to top of page
---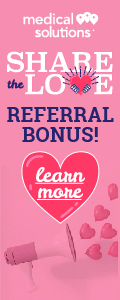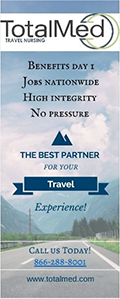 Click here for advertising info