Travel Nursing Hospital Ranking Results
Each ranking will be averaged and updated on a continual basis. The highest score for a hospital is 100.

Feel free to rank any hospital. You are not limited to the ones below.
Travel Nursing Hospital Review of: UCSD
Score
(all time)
Score
(within 1 year)
1. Friendliness and acceptance of travelers by staff
3.4
4.0
2. How open are they to allowing you to expand your skills while traveling?
3.8
4.0
3. Hospital Technology
4.2
5.0
4. Location (A nice area to live)
3.8
5.0
5. Cafeteria food
3.2
3.0
6. Parking
2
4.0
7. Physical layout of hospital effecient
3
4.0
8. Hospital appeal (looks)
3.8
5.0
9. Hospital orientation geared toward travelers?
3.4
4.0
10. Simplicity being initiated into the system (Do you have to do lots of unneccessary paperwork, drug testing, criminal background checks, etc. in addition to what the agency requires before you can start working?)
3.6
4.0
11. Reputation of the hospital
3.6
4.0
12. How nice are the doctors to staff
3.8
5.0
13. Friendliness of staffing office
3.6
3.0
14. Happy with the work scheduling procedure?
3.2
5.0
15. How efficient is their system so you can get your job done?
3.8
4.0
16. Adequacy of their nurse to patient ratio
4
5.0
17. How well staffed are they
3.6
3.0
18. How happy were you with your workload?
3.6
4.0
19. Staff morale (overall)
2.6
3.0
20. To what extent would you recommend this hospital to other travelers?
3.4
4.0
Total Score (number or rankings)
69.4(5)
82.0(1)
I worked in the PCU/Oncology department(s) in the hospital. During the phone interview, I was advised that the unit was Tele/Oncology and I quickly expressed that I didn't have any oncology experience or chemo cert. The manager stated that it was okay bc there were chemo cert'd nurses there but there was a need for tele/PCU nurses. I would take care of pts that had cancer but not those receiving chemotherapy. When I started working things changed I was assigned oncology pts and when I expressed my concerns, most of the charge nurses understood and changed, however one charge nurse in particular gave me a VERY difficult time, she wanted to know "why I would take a position on an oncology unit" and not expect to take care of oncology pts. I explained the telephone interview and what was discussed and further asked her why I would care for patients needing special precautions without being trained to do so. Her response was "I do", hmmmm. This is the thing, there are certain precautions that SHOULD be taken into consideration when caring for these pts, eg., how to discard urine, coming in contact(touching) with chemo drugs, etc. The manager (not Karen) was VERY difficult and unprofessional. He made it very hard to work there so, I avoided him like a plague in order to get through my contract with ease. I heard LOTS of staff talk about how difficult he was and that it was better to deal with Karen. The staff was GREAT and very receptive to travelers. I will miss the people there and with the exception of the previous issues, this contract was a good one. However, I WOULD NOT renew on this particular unit but I would re-sign with UCSD. 07/14/2017
Housing was approximately 30 mile(s) from the hospital. The name of the housing complex was Corp Housing Apt. Housing was located in city of Otay Mesa West. On a scale from 1 to 5, I would rate it a 4. I really enjoyed the complex however, it is a bit further from UCSD La Jolla but the rent was less than being in the 'heart of SD' or closer to the job. I have a 2bdrm and I pay $1795 whereas, another traveler I know lives close to downtown SD and she pays $2500...for a 1bdrm (ouch). This is a smaller complex but it's very, very clean (they faithfully use the blower EVERY single mourning around 9:30-10a OVERKILL), and maintenance requests are handled in a timely fashion. There is a laundry facility onsite that takes debit cards (only) and it's always clean however, I always prefer my own W&D. If I had to change anything, it would be to stay on the top floor bc the neighbors atop of me had kids and they were brutal, I literally don't think they slept the entire time I was there. When I mentioned this to the girls at the front office, they seemed very unconcerned. Not good for a nightshift worker. I hope this helps.
I worked in the PCU float department(s) in the hospital. UCSD has several campuses. I was hired as PCU float. In the interview, I was told I would float between the 4 PCU units at Hillcrest. Truth is, I float to all the campuses on a regular basis and almost half the time I end up on m/s/t units. Parking sucks. You have to pay. Day shift is more than nights. $50-$80/month. UCSD does not pay the greatest because it's a "destination" assignment and the rent is outrageous so keep that in mind. Spanish is a plus Hillcrest is an old hospital, supplies are spread through out strange places. Sulpizio and Thornton are more organized and newer. They use EPIC charting so that's a plus. No control over scheduling, every other weekend required. All in all, it's a good place and a good gig. Tons of travelers here, and many of them end up staying. UCSD pays their staff well, trains them well, follows California staffing laws. 08/02/2016
Housing was approximately 5 mile(s) from the hospital. The name of the housing complex was private. Housing was located in city of San diego. On a scale from 1 to 5, I would rate it a 4. na
I worked in the NICU department(s) in the hospital. Did not care for the unit. You are just a number. The only people who really talked to you were other travelers, which there were approximately 22 during the time I was there. Yikes!! 04/01/2015
Housing was approximately 2 mile(s) from the hospital. The name of the housing complex was AIrbnb. Housing was located in city of Mission HIlls. On a scale from 1 to 5, I would rate it a 5. Found my own housing through airbnb. Loved my roommates and location!! Road my bike to work, until it got stolen while I was working on day shift (lock on it and in visible area). The hospital did nothing.
Housing was approximately Unknown mile(s) from the hospital. The name of the housing complex was Paul. Housing was located in city of Unknown. On a scale from 1 to 5, I would rate it a 5. 04/02/2007
excellent facility, lots of travellers, alot of young nurses.
I worked in the ER department(s) in the hospital. Housing was approximately 15 mile(s) from the hospital. The name of the housing complex was Candelight. Housing was located in city of San Diego. On a scale from 1 to 5, I would rate it a 5. I found my own housing, and I had a corporate 2 bedroom package. Lots of military in this complex, the office would get mad when I had to fax my timesheet every week. the housing was ok, and it was month to month instead of a lease.
Return to top of page
---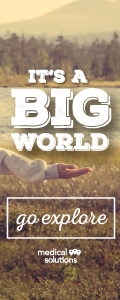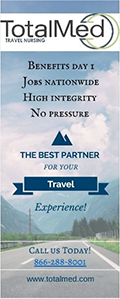 Click here for advertising info