Travel Nursing Hospital Ranking Results
Each ranking will be averaged and updated on a continual basis. The highest score for a hospital is 100.

Feel free to rank any hospital. You are not limited to the ones below.
Travel Nursing Hospital Review of: Sarasota Memorial
Score
(all time)
Score
(within 1 year)
1. Friendliness and acceptance of travelers by staff
4.1
2. How open are they to allowing you to expand your skills while traveling?
3
3. Hospital Technology
4
4. Location (A nice area to live)
4.7
5. Cafeteria food
3.9
6. Parking
3.4
7. Physical layout of hospital effecient
3.4
8. Hospital appeal (looks)
4
9. Hospital orientation geared toward travelers?
3.3
10. Simplicity being initiated into the system (Do you have to do lots of unneccessary paperwork, drug testing, criminal background checks, etc. in addition to what the agency requires before you can start working?)
4
11. Reputation of the hospital
4
12. How nice are the doctors to staff
3.6
13. Friendliness of staffing office
3.7
14. Happy with the work scheduling procedure?
3.6
15. How efficient is their system so you can get your job done?
3.6
16. Adequacy of their nurse to patient ratio
3.4
17. How well staffed are they
3.7
18. How happy were you with your workload?
3.4
19. Staff morale (overall)
3.7
20. To what extent would you recommend this hospital to other travelers?
3.3
Total Score (number or rankings)
73.8(7)
(0)
I worked in the OR department(s) in the hospital. The staff were rude and lazy. The RNs running the board didn't have a clue what was going on in the OR. The two clinical coordinators didn't even give you the time of day. Staff RNs sat in the lounge and would not help travel staff, yet were always wanting travelers to come and help. The only people who were decent were the cleaning techs. They learned your name and were always appreciative of your help. There were several travelers hired at the same time as me and we were all counting down the days til we could leave. Will NEVER take another assignment there. 04/06/2017
Housing was approximately 16 mile(s) from the hospital. The name of the housing complex was Florida Bound. Housing was located in city of Bradenton. On a scale from 1 to 5, I would rate it a 4. Housing is very expensive, especially in the winter when the snow vultures flock to Florida!!
I worked in the cardiology department(s) in the hospital. Orientation was one of the best I've had geared towards travelers. The people leading it were super accommodating and appreciative to have travelers. I floated once in my entire contract. 03/30/2017
Housing was approximately 11 mile(s) from the hospital. The name of the housing complex was Lost Creek. Housing was located in city of Lakewood Ranch. On a scale from 1 to 5, I would rate it a 5. Like living in a resort! Gated access, pool, hot tub, gym, indoor basketball court, outdoor kitchen, sand volleyball, tennis court, dog park, car wash. Many grocery stores within 3 miles. I felt like I never had to leave my little hub.
I worked in the emergency department(s) in the hospital. 06/26/2016
Housing was approximately 12 mile(s) from the hospital. The name of the housing complex was Sawgrass Cove. Housing was located in city of Bradenton. On a scale from 1 to 5, I would rate it a 2. Housing was below average and it was a 45 minute drive during snowbird season. The complex was not very nice.
I worked in the ICU department(s) in the hospital. Starting with orientation, which was basically a one day ordeal didn't get a tour of the facility, or even the ICU areas. Half of the orientation day consisted of completing 12 long CEU's in the computer lab. Then 2 Days of floor orientation. Their are 2 floors for ICU and there are about 4 PODS on each floor with 7-8 beds in each POD/Unit, and as a traveler you can expect to float to each POD, even though they are all ICU, with 1 of the PODS being Trauma and 1 being Neuro and the rest of the PODS just basically Medical ICU. Money was good at this assignment, partly because I found my own housing, and the fellow staff nurses were awesome, and these are the 2 main reasons I endured this assignment. I was Trippled every week and even trice is some weeks. One week i will never forget, I was trippled with 3 ventilated patients, 2 of the three where over 350 lbs. rooms 1, 2, and 8. YEAH!! I remember going home that day feeling week and sick, I didn't sit down the whole shift and charted after the shift was over. A few weeks into the assignment one of the educators came to me and said I had CEU's that were late to complete, I went on there and there were 17 more CEU's for me to do, and they nag you until its done, and when it comes time for paperwork they will never contact your agency for what they need they will call you to death for what they need, Flu season they needed my flu shot verification, I told them just call my agency and they can fax it, they insisted that I bring one in, one of the clinical coordinators called me at 10 pm to ask me to bring one in. This hospital is completely understaffed and the people that assign patients have no idea what they are doing, and the charge nurses they don't come around to find out about patients or get report to see what patients should not be put together. Working for this hospital was THE HARDEST I HAD EVER WORKED IN MY 8 YEAR NURSING CAREER, and I'm one of those nurses who dots the I's and crosses my T's with my patients. This would be one of the assignments to make me want to go back to being a regular staff nurse at my old hospital. Like i said before the staff nurses are wonderful and they are supportive and they help each other out a lot and this is my main reason for staying. They have a parking garage but you can only park in levels 4-6, and this hospital is HUGE, luckily I was only in the ICU and they are in one area of the hospital so i knew how to get their, then back to the garage. They have PCT's that come around and help but its only 1 or 2 and they help all the pods, so you may or may not get help when you need it. They have a huge Older population, a huge overweight population (300lbs and Up) and huge drug abuse population, so a lot of the times these are the type of patients you will receive. One night I had a 17 year old kid for overdose. Its a tough place as far as patient load, and a few other travelers left just a few weeks into the assignment because of the patient load and ratios. So be warned. 01/28/2016
Housing was approximately 12 mile(s) from the hospital. The name of the housing complex was Private Room Rental . Housing was located in city of Bradenton . On a scale from 1 to 5, I would rate it a 4. Rented a Room in Bradenton, you can make your assignment here much more worth it if you can find somewhere to rent on your own. At least you'll have the extra money for the abuse. Otherwise its not worth it.
I worked in the gen surg department(s) in the hospital. The orientation is really no orientation. I know that many times it is mundane to have to go through week long ordeals when starting a new assignment but I was given no tour of the facility and couldn't tell you at the end of the assignment even where the cafeteria is located. The 1 night you get on the unit I felt like the nurse was assuming I had seen the pumps/charting/beds beforehand and really I had not. Had to ask a lot of questions and it felt like I was somehow a bother. The computers are just laptops bolted down and the sunrise charting system is not intuitive and can be confusing. The travelers float first (no big deal) but there's about 10 different elevator (no exaggeration) and the different towers only connect on certain floors so if you don't get a tour it's a pain getting there. I was told I could participate in self schedule. The first time I submitted I got none of my days. My only request when taking the assignment was to get 3 nights in a row if possible and I almost never got a block of 3nights. The manager, asst manager, and staffing coordinators never met me. They say that the manager only comes in the Monday before payroll. I stayed after one Mondays to meet her but I can't remember if she called in or what but it was evident to me that travelers are a number to fill staffing holes. Not people I came here because everyone said it was great. I wanted a recent review to show that its not the Disney land the recruiters and interviewer make it out to be. 01/28/2016
Housing was approximately 12 mile(s) from the hospital. The name of the housing complex was 210 watermark. Housing was located in city of bradenton. On a scale from 1 to 5, I would rate it a 2. Although it doesn't seem far its a 45 min drive and difficult to get out. People drive very aggressively and there's usually a wreck on the way to work so leave early. There's no real amenities. The apartment gives 1 parking pass per unit and we have seen many people get towed for just parking while visiting and waiting for friends. They patrol a lot. Only 2 dumpsters and with this many people they are always overflowing into the streets. Over priced if you ask me. You would be getting at least a 1500 stipend and the units don't have microwave. We have a neighbor that plays music and has the bass turned up. We called the office and they didn't do anything about it. We asked him to turn down the bass since I worked nights. He flat out said that he called the sheriffs office to make sure that he can't be told to turn down his music so he's going to play it as loud as he likes. Lots of rude people in this area.
I worked in the medical-surgical department(s) in the hospital. I loved this assignment, the accomodations, and Sarasota. Unfortunately, four weeks into the assignment the hospital gave notice to many travelers that the contracts were going to be cancelled due to low census. This was not the first time this hospital has done this. 02/11/2007
Housing was approximately 8 mile(s) from the hospital. The name of the housing complex was The Tuscany. Housing was located in city of Sarasota. On a scale from 1 to 5, I would rate it a 5.
Excellent Magnet hospital - CEO is a nurse
I worked in the ER department(s) in the hospital. Housing was approximately a mile(s) from the hospital. The name of the housing complex was Laurel Meadows. Housing was located in city of Sarasota. On a scale from 1 to 5, I would rate it a 5.
Return to top of page
---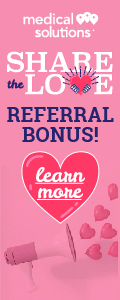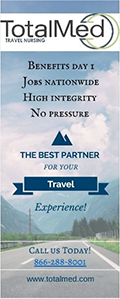 Click here for advertising info