Travel Nursing Agency Ranking Results
Each ranking is averaged and updated on a continual basis. The highest score for an agency is 100.

Go back to travel nursing agency rankings.

Click here to view a list of over 300 agencies and their contact information.

Travel Nursing Company Review of: Travel Nurse Across America

Score
(all time)
Score
(within 1 year)
1. Knowledgeable
4.6
4.8
2. Friendly
4.8
4.9
3. Efficient
4.6
4.7
4. Honest
4.6
4.7
5. Pay rate
4
4.1
6. Paycheck accuracy
4.6
4.7
7. Housing
4.3
4.4
8. Benefits
4.4
4.5
9. Supportive
4.7
4.8
10. Assignment selection available
4.3
4.4
11. Individualized
4.6
4.7
12. Insurance plan
4.2
4.4
13. Reliable
4.6
4.7
14. Accessible
4.6
4.8
15. Reputable
4.6
4.8
16. Accommodating
4.6
4.8
17. Professional
4.7
4.8
18. Paycheck arrival time
4.8
4.8
19. Chances you will recommend this agency
4.6
4.8
20. Chances you will work with them again
4.6
4.8
Total Score (number or rankings)
90.8(496)
93.4(184)
I love my company TNAA. I have had nothing but excellent service, help, courtesy, respect, and prompt replies to any questions or problems I've contacted them about. I would not consider working for anyone else, at this time. 05/07/2018
Not as profitable as I thought being only a med surg nurse. 03/02/2018
Jordan Dial is my recruiter, after trying to work with a few other companies who told me "we can't/ you can't" Jordan said "we'll make it happen" and did just that (somehow doing what the other companies said was impossible for my amount of experience) I was offered all 4 of my submission hospitals leaving me a great selection of where I thought I fit best. I could be happier with my first assignment, my first travel company, and most importantly my first recruiter. Thanks Jordan and TNAA! 02/23/2018
Great agency to work with!!! Ron York is the best recruiter ever!!! If there are any problems they are there immediately for help . Great pay and great benefits!!! 02/19/2018
TNAA has worked with me and were able to get my lab and documentation as I was traveling to my assignment so we could have a quick start date I was very impressed and very pleased with there team work with all there departments 02/14/2018
This is my first travel assignment. I am thoroughly impressed with how I have been treated and taken care of my my travel agency. 02/13/2018
I loved my time with TNAA. My recruiter Kristi Brekeen is an amazing person and recruiter. The housing provided by this company is well furnished, clean, and comfortable. 02/09/2018
TNAA helped me get back to work FAST. They are definitely an A1 agency 02/02/2018
Ron is so knowledgeable about all travel assignments. I enjoy working with Ron because of his business manner. He is honest and upfront. He follows up to see how I'm doing on a new assignment. He takes that extra step to make sure I'm comfortable and kept informed of changes. He's the best ever. 01/31/2018
I was with Trinity before TNAA bought Trinity. It takes some getting used to to go with a bigger company. I could call my recruiter, and get an immediate answer. I realize this is because TNAA is such a big company, and sometimes having multiple departments can be a plus. I feel like they keep more of the RN's money than they should. I don't think they are always honest, nor fair, when it comes to pay, OT, holidays. I've spoken with other recruiters from other companies and it seems I have been cheated, and that leaves a bad impression. I can't fairly say how the assignment selection is in the big picture. I guess that depends on ones willingness to go anywhere instead of being overly choosy. Some things I really like, is my paycheck has NEVER been late. Day one insurance. A team to make sure everything is on point. Everyone I have ever spoken with has been extremely friendly and helpful. I have never used them for housing, but from what I understand that is a good benefit. Overall, I think they are probably as good as any company out there...except when it comes to overtime and holidays. Because of how they did things with my pay, I will probably go with a different company for future contracts. Also, my recruiter is Ron York. He has been there when I needed him, and I feel like he has the nurse's best interest at heart. I would recommend him to fellow travelers! 01/31/2018
Literally have no complaints. Took care of everything. 01/30/2018
I don't have any at this time 01/30/2018
Ron York is so nice and personable 01/30/2018
My recruiter, Ron York. is the best! 01/30/2018
Overall satisfied with this travel company especially since they made changes in Jan 2018 with benefits and compensation. 01/30/2018
RON IS A GREAT RECRUITER TO WORK WITH 01/29/2018
I've traveled with TNAA for 2 assignments and I love my recruiter-Ron. He's responsive to both emails and phone calls. I love the fact that he checks in periodically to see if I need anything. I'm extremely impressed with this agency and would highly recommend them to everyone. 01/29/2018
Ron is excellent recruiter. Reliable and honest.. pay on time.. excellent facility in Utah 01/29/2018
I have been traveling for almost 4 years, I have only been with one recruiter, Ron York, he has been great. People often ask me lots of questions and why I have not tried other companies. The truth is My recruiter is the best so far i have dealt with. There is a saying if it aint broke don't fix it. I believe this. Ron has my best interest in mind all the time. He is a straight shooter and Well not planning on jumping ship any time soon. Even thru a very difficult and trying merger between Trinity and TNAA i was on the brink of changing, but stayed at the behest of Ron said changes were coming for the better, so far they have been. The company has made some very good changes, and they Have my go to man RON YORK. I do recommend them and him for anyone looking for a change. 01/29/2018
Ron York is an amazing recruiter. He always strives to be the best and makes sure I am taken care of during my assignments. I would highly recommend him to other nurses that are interested in travel. Nothing but high praises for him and the company he represents. 01/29/2018
Staff is excellent especially Rebecca Boyles. Housing is excellent and Rosie does a great job getting you what you what in an apartment. My recruiter Donna is the best! 01/29/2018
My recruiter was Rebekah Ghan. She was amazing and really helpful. She took her time and searched for the right assignment that I wanted. She always kept in touch to make sure I was doing well and if I needed anything. The clinical team, assistants, and everyone else that I worked w/ before, during, and after my assignment were really helpful. 01/29/2018
I love Ron York! He is my recruiter and the reason I stay. I feel it was more personalized when they were Trinity Heslthcare. 01/28/2018
Excellent agency 01/26/2018
Ron York is my recruiter and has been since I started traveling. I know I would not be traveling now if it had not been for him.He is so supportive. He checks in every week and is available even when he is on vacation. The company is also great. My check has ways been on time and correct. They also changed tbeir benifits to help meet more needs of travlers I would recomend both my travel company and my recruitor Ron York to any nurse wanting to start traveling. 01/26/2018
I have been with multiple travel companies over the last couple of years and have decided I will never switch again after working with TNAA! I have the best recruiter, Ron York, he's an honest, Christian guy that has helped me tremendously over the last year! Pay is comparable to other companies but benefits are great! Health Insurance is free with low deductibles, paid sick time, bonuses, great housing assistance and much more! I have worked with another recruiter in the past, she actually caused me to leave the company and I was very hesitant about coming back (never answered calls and I didn't receive reply's in a timely manner) BUT with Ron I have no issues! I am able to get ahold of him at any time of the day and he makes sure his nurses know that! 01/26/2018
I love my recruiter Rebekah Ghan. She is so sweet, but also knowledgeable. She is also always looking out for me-- she was able to snag a much coveted position for me because she was so on the ball. TNAA as a whole is a good company to work for. They have lots of resources, good benefits, and up-to-date technology/webapps. My one critique is that they are a large company so sometimes I wonder if I am getting the best pay for my position. Regardless, they have been very good to me, and that is priceless. 01/26/2018
Ron York 01/25/2018
Ron York 01/25/2018
Ron York has always been a great recruiter.. easy to talk to and always available to fix any problems that I may be having 01/25/2018
Love TNAA, I feel like they appreciate their nurses and really want to make us happy and for the company to be the best that it can be. 01/20/2018
I do not have insurance or housing with them so unable to speak regarding that. My recruiter is Rebekah Ghan and she has been nothing but supportive as this has been my first time travel nursing. She is always available and if not, calls me back within a timely fashion. She is very straight forward without coming off too abrasive. I recommend her 100% for anyone looking into an agency/recruiter. 01/16/2018
Great agency to work with. Got my current contract and start date within a week, and my recruiter, Matthew Brogoitti, is the absolute best. Does an awesome job for me and makes sure I am looked after in all aspects of the job. 01/13/2018
I really do love this company. Everyone works together to create a real team environment. You always feel like a priority. My paychecks have always been spot on with the quote that is provided to me prior to accepting any assignment. Now they provide sick time and excellent benefits as well so there's no reason not to work for TNAA. I honestly feel like I've been fortunate to work with the best recruiters in the business starting with Derek King for 4 years and now Rebekah Ghan for over 2. I've applied to other companies and spoke with many other representatives/recruiter from these companies. None are even close to being as friendly, honest and hardworking. 01/13/2018
Such a great company with friendly trustworthy recruiters! They really care about you and are so supportive. I am so thankful for such a great experience with them and my awesome recruiter! 01/13/2018
Rebekah Ghan at Travel Nurses Across America is the best recruiter! She works her butt off to get me what I want! The insurance and benefits are amazing! I'm young and didn't think I'd need it, but insurance was free for me! Good thing I needed it and the sick leave made it a less stressful time! I recommend all my fellow nurses that want to travel to Rebekah and they seem to love her as well! I wouldn't travel with anyone else besides TNAA! 01/13/2018
Choosing the right agency to travel with can be a challenge. I decided to travel with TNAA mainly because of my recruiter, Rebekah Ghan. Rebekah made everything smooth and easy, and still does to this day. She works hard to find the perfect fit for my assignments, and I have had nothing but good experiences. TNAA has competitive pay packages, great assignment locations, and awesome benefits(for your pet too!). I highly recommend this agency, and my recruiter! 01/13/2018
I have the best recruiter in the universe, Kristen L. Jackson. She is everything plus more! She is an expertise in her profession while also being an advocate for her Traveling Nurse! Kristen is the BEST! 01/08/2018
TNAA was great! Russ Whaeler was an excellent recruiter. They maybe did the job too well as I liked where they placed me so much I decided to stay permanently. 01/08/2018
Shout out to Olivia Carper with TNAA! A friends contract got canceled. She was working with two other agencies who couldn't find her anything else nearby. I insisted she call my recruiter and see what she could do and - she came through! This is why I stick with TNAA! ♥️ 01/04/2018
Summer Lewis has been a dream travel consultant for me! It ismy first time traveling and it has been the smoothest transition. She was always available and ready to help me in anyway she possible could! I have already recommended and a friend to her and she has taken an assignment and i would recommend again and again! 01/02/2018
Andrew Benfer at TNAA has been working with us for 2 years even though we just started traveling June 2017. To me that is wonderful. It shows patience and dedication. As new travelors, he helped my fiancé and I take the jump. Taught us a long the way, guided us to resources where we could hear directly from nurses themselves and has been an a great asset to our success thus far. 01/01/2018
I love working w this agency because of the WONDERFUL RECRUITER I HAVE!!!! She is excellent PLUS! She is very supportive and provides as much assistance she possibly can with each assignment - She is knowledgeable -and provides the best assignments tailored to my preferences! Every person that I have dealt with so far at TNAA— has very high standards and helps to the maximum capacity in each area! I rank them at the top! All the people that I have had the pleasure of dealing with have gone above and beyond in each case!!! They are really on a scale all by themselves — and holds the number 1 slot on my list!! All have exceeded my expectations on every level so far!!! Glad I have the best recruiter ever!! 12/30/2017
This is my first time traveling and TNAA has been amazing. They have helped me every step of the way and I could not be happier with my first traveling experience 12/29/2017
N/A 12/27/2017
Love my recruiter, Annette! 12/27/2017
Jordan Dial has been the best recruiter ever an the staff at TNAA has been great. 12/26/2017
My recruiter, Racehl Dill, is absolutely awesome! It's as if she was handpicked just for me! My total experience with TNAA has been positive; I definitely look forward to working with them in the future. 12/26/2017
I have traveled with TNAA from the beginning and love my recruiter Gena. 12/26/2017
Travel Nurse Across America is an extension of my family. They take care of me and I do my best to make them (and me!) look good. I highly recommend them to other travelers. 12/25/2017
Rachel Dill has been wonderful and patient with me throughout my second assignment 12/24/2017
Good company to work with, like the bonus offered for picking up extra shifts. 12/22/2017
This agency has been amazing my recruiter RACHEAL DILL IS ABSOLUTELY THE BEST!! 12/22/2017
I have been extremely happy with this company and my recruiter. I researched far and wide to find just what I was looking for, and I am SO glad to find TNAA and Rachel. The benefits and pay accuracy and timing are excellent, my assignment is perfect for me, and I could not be more pleased to find a recruiter like Rachel. She remembers me and my specialty, and reasons for traveling, I never have to explain twice, and she finds me what I need. She is respectful of my time at work and with my family. She goes above and beyond, even sending my kiddos books about our destination city before we go. After researching several companies and talking with several recruiters, I am confident to highly recommend TNAA and Rachel. 12/22/2017
Rachel Dill has been an awesome recruiter to work with! She is always available and she does what she tells you she is going to do. It is a pleasure working with her. 12/21/2017
TNAA has been a great company to work for. My recruiter Rachel Dill is always professional and helpful. Anytime I have an issue she is on it. I look forward to more great assignments! 12/21/2017
Rachel Dill is an excellent recruiter. I love TNAA, they offer so much more than the last company I was with. I think this is my second submission, phone issues😳 12/21/2017
My recruiter Rachel Dill is excellent, she's the best I've worked with so far! I love TNAA, they have so much more to offer than my last travel agency. 12/21/2017
TNAA support staff have been great. My recruiter Steve is he best. 12/21/2017
Wonderful team to work with! 12/20/2017
Shout out to my recruiter Susan Delaney who made my transition into traveling so smooth and uneventful. 12/19/2017
I love TNAA! They are a little smaller than some of the big companies which means they may be a few dollars less an hour but they more than make up for it in perks, benefits, accessibility and most of all friendly and personable, instead of you just being another traveler amongst all the other travelers they have. 12/19/2017
I've had multiple contracts with TNAA. Baran is one of THE BEST recruiters I've had the pleasure of working with. He is always spot on, quick to get back with me, honest, and most of all very sincere. I trust in him that he always has my best interests at heart. 12/19/2017
My recruiter Christine Douheret was super nice on my first assignment! I've really enjoyed being apart of this company, they were supportive and informative. I especially appreciated the "gaurenteed paid" package on my last assignment because I got called off multiple times but still got my entire paycheck. Everyone was honest, my paycheck was always accurate. 12/19/2017
Great recruiter. Always enjoy having her. Very knowledgeable and friendly. Helps resolve any issues. Willing to go out of her way. It's important to me as I am traveling to have someone I can rely. 12/18/2017
I have loved my experience with TNAA. The only down side I have found with them is pay rates can be alittle lower BUT the benefits are awesome. I have learned pay rates are negotable, so don't always stay stuck on the first quote your given. They have always been very accommodating to my needs and I have a great recruiter Susan Delaney who has went above and beyond for me! 12/18/2017
Great agency. So many perks. I am very happy to be apart of it! 12/18/2017
My experience with TNAA has been wonderful and Rachel Dill is the best! 12/18/2017
I worked with Trinity HSG for 6 years. It was bought out by Travel Nurse Across America at the beginning of 2017. I consider myself very lucky that my ABSOLUTELY AWESOME Recruiter Tara Smith decided to make the transition to TNAA. She and I discussed TNAA and she felt it was a great company. I have been with Tara since I first started traveling in 2010. When I entered the travel industry I literally talked with 13 Recruiters and after paring my list down to three and comparing everything it basically came down to ONE thing and that was simply "there was just something about Tara Smith--she sounded honest and trustworthy and genuinely caring" I felt if I were entering unknown territory she was the person I wanted to "have my back!" She has through the last 7 years been "my rock." TNAA has been amazing this past year and the benefits and the "personal touch" that I receive as one of their travelers is pretty amazing! So if you want to travel with a GREAT company TNAA is the ONE! TARA SMITH is THE VERY BEST RECRUITER you will EVER find! ---tell her Shelia sent you! 12/18/2017
Working as a travel nurse has offered me the opportunity to work with diverse systems and health care teams. I have grown professionally because of the travel nurse position. It takes a lot of faith and trust in your recruiter and travel nursing company to travel from job to job and state to state. With TNAA, they have my back as well as my front and sides. They take great care of their nurses and it shows. Great team work TNAA! 12/18/2017
Working as a travel nurse has offered me the opportunity to work with diverse systems and health care teams. I have grown professionally because of the travel nurse position. It takes a lot of faith and trust in your recruiter and travel nursing company to travel from job to job and state to state. With TNAA, they have my back as well as my front and sides. They take great care of their nurses and it shows. Great team work TNAA! 12/18/2017
I love my recruiter at TNAA 12/17/2017
Rachel Dill, My recruiter has been wonderful and goes above and beyond. As does all the staff at TNAA,I can't say enough good things! 12/17/2017
When I first started with the company, I did not know it paid biweekly, however, with many nurses complaints of dissatisfaction with this practice. The company changed to weekly paid. Very professional and This demonstrated to me that TNAA is a reputable company, transparent, and strives to improve processes and to keep employees with TNAA. Also, the perks are exceptional. However, I wish the company would update its site so that the employee is aware of his or her points incentives and how to join the 401/403B plan. Employees should have access to his or her benefits and perks when reaching a certain amount of hours for incentives. Also, my recruitor is great KUDOS Susan Dulaney 12/16/2017
TNAA is a great agency to work for! I have an excellent recruiter who always works really hard to get me the assignments I want! I could not be happier working for TNAA! 12/16/2017
The reason that this survey itself was inadequate is due to the fact that it's so GENERAL. My Master's Degree is in psychometrics - testing. With few exceptions, the 20 items on the survey have no specificity to whom my rating applies. My recruiter was in the EXCELLENT category for ALL appropriate areas. The rest of the company was NOT. There's no way to delineate that in this instrument. I suggest a survey for each ancillary department with whom a traveler may have contact. Your results will vary GREATLY among those groups. Again, my recruiter, Brian Ballard, was a standout. HE would be the reason for me to continue working for this company. There were few other reasons. 12/16/2017
Working with TNAA has been wonderful. Everyone has been very helpful, knowledgeable and friendly. It has been a great experience working with TNAA and everyone there. 12/16/2017
I have lived traveling with this company and my recruiter is superb! I have zero desire to travel with another company. 12/15/2017
I started with TNAA for my first assignment and LOVE IT. I worked with two companies prior to TNAA and felt like I was being treated just like a number to them. They just wanted the contract signed and did not care if I was qualified or felt comfortable with the assignment. I was so lucky to come across Suzanne Farrington as my recruiter because I was ready to give up on travel nursing. She is kind, helpful, proactive, and one of the best people I have ever met. She cares about me and my license which is so important. I will never travel with another company. I appreciate TNAA's benefits and incentives as well. They have all you need. 12/15/2017
I started with TNAA for my first assignment and LOVE IT. I worked with two companies prior to TNAA and felt like I was being treated just like a number to them. They just wanted the contract signed and did not care if I was qualified or felt comfortable with the assignment. I was so lucky to come across Suzanne Farrington as my recruiter because I was ready to give up on travel nursing. She is kind, helpful, proactive, and one of the best people I have ever met. She cares about me and my license which is so important. I will never travel with another company. I appreciate TNAA's benefits and incentives as well. They have all you need. 12/15/2017
I have been very satisfied with TNAA 12/15/2017
My experience had been nothing but exceptional with TNAA, but more specifically my recruiter- James Dwyer. He was always there for me whenever I needed him, always found me the perfect job and most importantly he always advocated for me. He does everything in his power to make sure his nurses are happy. Leaving him was one of the hardest things to do when I took a staff position. Hands down the best recruiter in the business. 12/15/2017
To be fair: I don't use company housing or insurance so it is not right for me to rank them one way or another. Overall I would highly recommend (and have) this company. The only complaint that I have is that it always seem to take to the very last minute of the last business day prior to my start date for me to get any start day information. A lot of that has to do with getting paperwork and such in one time, but for example this contract that I am on I have been cleared for a day or two, but have yet to receive start date information. I acknowledge this could be the fault of the hospital. Otherwise I am satisfied with the company. 12/15/2017
Donna Dickson is hands down the best recruiter in the industry. She is the reason I have worked with TNAA for five years. TNAA has the best comprehensive benefits plan, which they continually try to improve upon. I have recommended over ten travelers to TNAA with the consensus being that TNAA has the best customer service. 12/15/2017
Great agency! They are very efficient and very knowledgeable. My recruiter Baran has over a decade in the industry. I feel very secure having him oversee my traveling experience. 12/14/2017
My experience with TNAA has been nothing but superb. My recruiter Steve Turner has been awesome, very professional, and dependable. I would not work for any other agency or recruiter. 12/14/2017
Loving my recruiter Nichole, super sweet and personable, caring and interested! This is my first time and I'm enjoying it so far! 12/14/2017
James is an amazing recruiter, he will go above and beyond to get me an assignment that I want. He always looks out for his travelers and is always available if his travelers need him. The agency has amazing benefits and is employee-centered. 12/14/2017
Rachel Dill nurse recruiter has been fantastic to work with. She helped to find a wonderful assignment in the area I wanted to work at. She worked to find the right fit and the assignment with the right benefits and money. The entire agency works as a team. Christine Foder the Senior QA made the requirements as painless as possible and kept me on track.Rachel always response right away to any phone calls, texts,and emails.Rachel goes the extra step. None of the She is away from her desk and you find out the recruiter hasn't been in the office for 3 days and you have been trying to reach the recruiter multiple times with no answer. TNAA is an excellent place to work with 12/14/2017
James has made my transition into travel nursing a great one! Going from a full time staff position to accepting my first assignment was definitely a scary thought and James was with me every step of the way. He's always working hard to make sure I have every thing I need from him, the company and having an assignments lined up! 12/14/2017
I have traveled with TNAA for almost 3 years. When working alongside other travelers you tend to discuss your different companies. I have found that TNAA often offers a better pay rate with great benefits. Some companies may pay more but don't offer comparable benefits. I recommend my company to any nurses wanting a good company to guide them on their journey. 12/14/2017
Suzanne Farrington Is a great recruiter 12/14/2017
I have loved working with tNAA and will continue to work with them as I continue travel nursing. 12/14/2017
James Dwyer is one of the best recruiters I've ever worked with! He's helpful, and checks in on me, gives great suggestions on places to go, and things to see... I can't ask for better. 12/14/2017
I am very pleased with my recruiter. She seems to have my interests at heart. TNAA seems to be increasing the benefits that they offer. I would like to see more transparency regarding how benefits affect overall pay if they are taken. Regarding pay, I haven't had enough experience with them to know if they are one of the lower paying agencies as some suggest. 12/14/2017
Sarah Chisholm is the best recruiter. She is so personable it feels like you've been friends with her forever. She is always looking out for you and tries to find the best job that suits you. I recommend her to every travel nurse I speak to and she never disappoints. If you're going to work with TNAA make sure you ask for Sarah. 12/14/2017
TNAA is an organized and transparent company. 12/13/2017
Monica Hamilton has been my recruiter with TNAA and I can say so many wonderful things about her and this company. This has been my first travel assignment so of course I was anxious but Monica understood that I'm the type of person who needs to be over-informed in a new environment and answered all my questions, phone calls, everything. She has been accessible most anytime by call or text and is transparent with me. The only issue I had was in the beginning of my contract when they had me down for biweekly paychecks instead of weekly, but I called Monica and she got it fixed that same day and I did get my pay that same week. This company is quality, some of the benefits I appreciate that they offer are guaranteed hours, day 1 medical and dental, and one of the best travel reimbursement amounts I have seen among the companies I've looked at. They've really shown me they take care of their nurses and I will gladly work with them again. 12/13/2017
Professional and timely 12/13/2017
Suzanne Farrington the nurse recruiter is phenomenal! 12/13/2017
My recruiter is Annette B. She is the best! I interact with her by far the most of anyone else with in the agency. As she has always been able to answer questions/get things done that need to be done. I feel like the agency has my back. I would and do recommend TNAA to others. 12/13/2017
I have had a great experience working with TNAA thus far. 12/13/2017
This is my third assignment but my first with TNNA. The process was smooth and an easy transition.I felt as though she listens to me and helped me get an assignment where i truly wanted to be. I had a call off due to low census at the hospital, i had to provide paperwork but i was still able to get paid because of their guarantee pay. A great thing to have! Absolutely love this company. 12/13/2017
The new benefits are amazing! Weekly pay, bonuses, boost pay for any extra shift. I love my company! 12/12/2017
Love tNNA 12/07/2017
Much respect for TNAA and my recruiter, Olivia Carper. I'm 5/5 on great hospital experiences. Olivia takes the time to find assignments with comprable pay in locations she knows will be fun. After talking to other RNs about their companies, it sounds like TNAA offers some of the best benefits around. 11/21/2017
The experience has been more than I could have imagined. Great growth opportunity. 11/08/2017
Susan Delaney and the TNAA team is excellent!Very responsive, helpful, friendly and honest. I'm thrilled to be associated with TNAA. 11/01/2017
I would definitely recommend TNAA for the first time Traveler. 10/29/2017
Guaranteed pay if canceled or on call is fantastic 10/23/2017
TNAA is the best agency to work with! Their compensation, benefits, and jobs are outstanding! Olivia, recruiter, is the best and always finds what I want! Couldn't go with anyone else in the business! 100% recommend TNAA! 10/22/2017
Olivia is always looking out for my best interest. She's personable and conducts herself in a professional manner at all times. I like to think of her as a colleague instead of a recruiter. 10/17/2017
Very knowledgeable people. I always felt like they knew what they were talking about and looking out for my best interest. 10/16/2017
My recruiter is Olivia C, she is amazing. So thoughtful and understanding. 10/16/2017
Housing was horrible. Asked for assistance finding a place and was simply sent an e-mail with links. Ended up only being able to find housing for more than the housing allowance. The clinical team had similar approach. I reached out to them and simply received an e-mail passing the buck elsewhere. I did not feel supported in these two areas. Otherwise, experience was good. 10/13/2017
Love TNAA - Andrew is the bestest!!! 09/18/2017
I could not have asked for a better experience in a travel agency! I always felt like I had a team of folks looking out for me, between my recruiter and her assistants making sure I was lined up with my next contract in plenty of time or just checking in to ensure all was going well with my assignments, to the behind the scenes team keeping me compliant with license and certifications, to the payroll crew who always made sure I got paid on time! This company is top notch! 09/18/2017
Great Agency. 09/08/2017
My recruiter has been on top of everything, stating pay rates in writing on available positions for me to choose from. The Nurse educators are available tohelp in any way they can. Pay is comparable to other agencies and appropriate for the areas.. Biweekly paydays is a change for me but is doable. Would recommend them as a solid and reputable agaency. 09/07/2017
I just signed my sixth contract with TNAA and have no plans of working with anyone else. I did a lot of research on companies prior to traveleing, because I uprooted my husband and daughter for the gypsy life. I had to make sure that I was working with a group of individuals who were honest, hardworking and had not only my best interest, but my family's best interest at heart. I have had nothing but good experiences with this company and that applies to each department that I have dealt with. They have gone above and beyond to schedule appointments, pay for scrubs, schedule and pay for my ACLS/PALS/NRP, CCRN, support me clinically, and all while having a positive and friendly attitude. In addition, I have the best recruiter. I know everyone says that, but I DO! Christine Douheret is AMAZING. This lady constantly goes above and beyond to make it happen for my family. It's hard having a single income for a family, but I can confidently say that she constantly gets me the contracts I want and or need, to more than support my family and accomplish my goal of paying off student debt. I know I can be a high maintenance nurse, because I like to know that my recruiter is in the loop on what is going on with me on my current assignment and preparing for the next. Christine does a wonderful job of making me feel important, always taking the time to check in every couple-few weeks, either to say hi or figure out or next plan of attack. She is on the ball...I feel like each time I have looked for my next contract, it's done and over within a week or two, and usually way before I actually need to start looking. I'm a little type A, and jump the gun most of the time when it comes to looking for my next location. She is also just a really nice person. The first time we actually got to meet in person, she had a gift for me and my little girl. I would not hesitate to refer her or TNAA to any nurses considering traveling, or experienced travelers looking for a change. Being from Texas, I am a big believer in Southern hospitality, and everyone has made me feel important, listeneted to, and been very warm. Lastly, I'm very happy with all the additional perks that TNAA offers, up to $1000 in travel, sick pay, guaranteed pay, loyalty points (you can cash in for a $ bonus), extra shift bonuses, swag gifts, and referral bonuses. I narrowed my search to 4 companies when I started my travel company search, but based on my 1.5 year experience as a traveler with them, I haven't found anyone that compares. TNAA has definitely impressed me, which was hard initially because I have a lot of information from my father who is also in staffing. Hopefully this helps anyone considering TNAA for their next travel adventure. 09/01/2017
TNAA is a solid agency to travel with. My recruiter Richard is very forthcoming about job opportunities as well as locations. I know he has my best interest at heart. 09/01/2017
I followed my recruiter, Richard Mui, from Trinity HSG to TNAA. I have been very pleased with him as a recruiter and with TNAA as a travel nursing company. I find that they are very easy to communicate with, any of my issues have been resolved in a very timely manner, and I have recommended them to any nurse that is interested in traveling (or already traveling, but is not satisfied with their company). 08/22/2017
I really enjoyed my time working with TNAA. The staff was wonderful especially my recruiter Rachael Dill. She is awesome sauce and I had no problems getting in contact with her if any issue came up. When my family member passed away she got a card and had everyone sign it and send it to me and it was so thoughtful of her. Im going to miss her. I definitely would recommend TNAA to others who may be interested in traveling. 08/21/2017
Ron York is my recruiter. I have been with other companies before and Ron is above all the rest. He works very hard to get me the hospitals that I want in the states that I want. I would highly recommend him as a recruiter. He also calls weekly just to see how I am doing. 08/21/2017
I love TNAA!!! They have always been there for me. Any issue or question I have ever had has been solved quickly. I am confident they have my back. There are no games or negotiating to play with. Working with them is simple, easy, and honest. Never had any pay issues. 100% RECOMMEND!!!!!!! 08/20/2017
have gotten great support from my Recruiter Rachel Dill, if she doesn't know the answer to my questions she finds out for me checks in regularly to see if I need anything. 08/18/2017
I had some issues with my contract being incorrect, my recruiter was quick to admit fault on her part and quickly made the correct changes, no harm done! She has also been right there as some emergencies came up. If you are looking for a recruiter who has you back, great benefits, and a feeling of someone being there every step of the way, TNAA has that, the pay maybe be lower but you can not buy piece of mind!! 08/17/2017
I have enjoyed my experience with TNAA so far and my recruiter Ron York has been a pleasure to work with. He makes sure I'm happy! 08/17/2017
This has been my first travel agency and they have been great since the beginning. The recruiter I used was Suzanne and she's fantastic. Always there when you need her for anything. 08/16/2017
My recruiter with this agency is great! She helped smooth over a lot of inconsistencies for me after the Trinity/TNAA merge. After the merge I have been a little disappointed. My benefits premiums increased and we lost our Life and Vision coverage which were both necessities for my family. Sho 08/16/2017
First assignment went great. This second one with them has been terrible from the time I signed the contract. They definitely are in it just for themselves. 08/14/2017
I have traveled with 2 different agencies and TNAA is, hands down, my favorite. My recruiter, Donna, feels like a friend who cares about not just getting me to take an assignment but making sure I find an assignment that makes me happy. She's very responsive to my requests and I never feel pressured. I've had good experiences with every department I've worked with within the company. Other than the less than stellar insurance offered, I have zero complaints. I would wholeheartedly recommend them as an agency. 08/08/2017
My recruiter Andrew is always available and helpful! He checks in on me often making sure I have everything I need. I've only had 1 assignment with TNAA, but I'm definitely going to stick with them. 08/01/2017
My Recruiter Missy Clagg is the best there is out there. I would recommend her to any nurse who is curious about travel nursing to the nurse who is traveling with any other agency. Missy goes above and beyond for her nurses. She is straight forward and always honest. I spoke with several recruiters with multiple agencies before I chose to work with Missy and for TNAA and i have to say it was the best decision I have ever made. 07/31/2017
My recruiter, Donna, was very professional, friendly, reliable, and always responsive to anything I needed. As I was traveling across the country, they made it easy for me to obtain my lab results and N-95 fit tests while on the road at a near by clinic. She checked in with me regularly to make sure everything was going well with my hospital arrangements. In addition, when the hospital was overstaffed and cancelled my shifts, I still received pay. AMAZING team to work with and I highly reccommend working with them. TNAA is highly organized and proactive in serving their nurses. I felt supported and part of the TNAA family. 07/31/2017
I have worked with TNAA for 5 years and the only thing I regret is leaving them to try another agency. I will definitely recommend my recruitor Donna Dickson for her support and honesty with every assignment I had. I will recommend tnaa 100% 07/26/2017
Kristen Jackson is my recruiter at Travel Nurses Across America. She is awesome, warm, honest, and accommodating. I can tell she cares about her travelers. That means a lot to a traveler who is working away from home. Thank you Kristen for everything. 07/17/2017
I enjoy TNAA. I have referred nurses and plan to continue working with them. 07/15/2017
Baran Pal is an amazing recruiter with this agency. He always puts the needs of the traveler first & considers their requests as thoroughly as possible. 07/08/2017
Some glitches noted during expanse and change/addition of personnel in the individualizing partand communication area but smoothing out. 07/02/2017
Missy Clagg with TNAA has been great to work with! First time traveler and she walked me through each step of the way. 07/01/2017
As a first time traveler my biggest concern was that I might be overwhelmed. Thank goodness for the staff at TNAA! Of course the work, as a critical care nurse, was challenging. I had to learn new skills in a new environment. My recruiter, Christine, nurtured me like a new born babe. Specific concerns (of which there turned out to be few) were handed off to specialty staff who responded immediately and practically begged to solve even the most minute difficulty. After my first assignment ended I liked the venue and TNAA so much I resigned in the same unit. Thanks Christine and TNAA for a fabulous introduction to travel nursing! 07/01/2017
Everything hasn't gone as planned but the staff of TNAA has always compensated me or taken care of things to rectify the situation as soon as possible. I am truly grateful to Summer Lewis, Alison Garrison, Lavonia Clemens, and so many more that I've never seen nor spoken with. I greatly appreciate the effort everybody has given to help me get straight and settled in to places. Thank you! respectfully P.M. 06/30/2017
Baran is the recruiter that I've had ever since I stared working with TNAA and I'll never use anyone else. He not only gives me information about the hospital, area and work conditions but also gives me great advice when it comes to making a decision. He's on top of it and makes me feel like I'll be taken care of. 06/30/2017
Summer Lewis is an amazing recruiter! She really listens to me about what I want out of a travel experience and assignment and works so hard to get me exactly what I want! She calls weekly (if not more) just to talk and make sure things are good and is never more than a phone call or text away (even outside of business hours). Couldn't have asked for a better recruiter. 06/30/2017
TNAA has been there for me every step of the way for my first assignment. I thoroughly enjoy working with them. 06/30/2017
No thanks:) 06/29/2017
excellent company 06/29/2017
Excellent agency and excellent recruiter! Work very hard and tirelessly to make sure I am happy. 06/29/2017
I have been working exclusively for TNAA going on 3 years now. Hands down the best agency I have ever worked for, and will continue to work for in future, and Rebecca Baxter my TNAA RN recruiter is the reason. She is a top shelf RN travel recruitment professional Always supportive, knowledgable, works fast finding good contracts, efficient, honest, easy to get ahold of, looks out for her RN Travelers, and always pleasant. My only complaint about working contracts for TNAA is they do not offer a 401K retirement option for their RN travelers, especially when they do for their F/T staff. They rest of their benefits are excellent 06/29/2017
Benefits could include 401k with match to enhance benefit package. My recruiter and her team have consistently given me outstanding support and have always been my advocate. 06/28/2017
I have been with TNAA for 3 years and highly recommend them. I was nervous and a bit scared when I first decided to be a travel nurse but Rebecca Baxter, my recruiter, walked me through the process step by step. She has always been upfront and honest about potential facilities I was interested in working for. She's always worked quickly to solve any issues that came up while I was on assignment. I won't travel with another company. Everyone is so supportive and helpful! 06/28/2017
The first week of my first assignment was very stressful and hectic. My recruiter went above and beyond to help fix the situation and make my week as easy as possible. So far my experience with TNAA has been excellent! 06/28/2017
When I started traveling 2 years ago, I didn't know what to expect or how to do it. My recruiter, Rebecca Baxter, was top notch in finding my first assignment, where I wanted, and putting everything in place for me! She has been efficient, professional, and always available. If she happens to be away, she clearly let's me know that another professional from TNAA will be available should I need anything...Rebecca is THE best recruiter!!! 06/28/2017
My recruiter is Summer Lewis and she has done an amazing job with getting me where I want when I want to be there. She also care about me as a person and my wants and needs in addition to being professional and knowledgeable! 06/28/2017
I absolutely love my recruiter, Kristen. I have never had a moment where I felt that I could not contact her or rely on her; issues that every travel nurse I have met complained about every single time. She is very knowledgeable, honest to the point of transparent. 06/28/2017
My recruiter has done a fantastic job at leading me in the right direction and recommended new places I never would have considered based on some of my interests. I am very happy I am with TNAA 06/27/2017
I've been traveling with Missy Clagg (recruiter) and TNAA for over a year now and they have been nothing but AMAZING!! Missy has become like family and always available to help me out or point me in the right direction! I highly recommend traveling with TNAA! Everyone has been very helpful and meets my needs in a timely manner! Thank you Missy and TNAA!! 06/27/2017
My recruiter Summer Lewis is amazing! She's always available and there for support when I need her! 06/27/2017
Missy Clagg is very dedicated we have worked with her at more than one agency because of her hard work. She is very approachable when you meet her just like when working with her on the phone. 06/27/2017
Missy Clagg is awesome! Worked with her on several assignments and she has always been great! 06/27/2017
I absolutely love Travel Nurse Across America. They are absolutely there for you as a traveler. They support you in a professional manner and I also feel as though they care about me as a person. 06/26/2017
Love that my recruiter always checks to see how my assignments are going, and willing to help me if I have questions. If she doesn't know the answer she finds someone who does 06/26/2017
Dear Readers, I have been traveling just shy of four years. My wheelhouse is Main Recovery. I have been fortunate to work with and for wonderfully smart people. So when I cross paths with a truly smart and sincere individual... I instantly want to hitch my wagon to them! That star is Suzanne Farrington with TNAA. I really don't have enough time or space to list all the qualities that make her a great recruiter and human being! She is so open and sincere. Suzanne is 100% consistent with communications and follow ups! Soooo detail oriented yet incredibly kind and supportive. I have worked with six recruiters in the past... (2)=D, (2)=C, (2)=A+ Suzanne being one of the A+'s!! I don't know anyone in any profession who is more conscientious than Ms Farrington... Thank you, Gina Brunetti 06/24/2017
Missy Clagg from TNAA has been a phenomenal recruiter. She's personable, transparent, and wants the best for you. I love having her as a recruiter because she doesn't push assignments on me, and when I tell them my bottom line take home, she makes sure she tries to find me what matches my needs. I have recommended missy to many of my closest friends. Missy contacts me weekly to check on me and I love that. I have enjoyed TNAA for the most part. The only cons that I would have to point out is that they pay biweekly, and their insurance plans does not cover vision. Their pay is fairl comparable with other agencies, and due to their other benefits like PTO, and guaranteed hours, it makes up for the other areas that are lacking. 06/24/2017
This is my first travel assignment experience. I was extremely nervous, but my recruiter, Suzanne, has been amazing. She calls me just to check in with me. Working nights she is completely understanding. She will just leave a message or will text me, and let me call her back when I am awake and functioning. The housing specialist emailed me to make sure that everything was okay. Suzanne completely gets my personality and lets me be myself with her. I have been able to be honest with my concerns, struggles, and praises with my first assignment. 06/24/2017
Baran Pal is my recruiter at TNAA. He is exceptional and I had a wonderful experience, especially as a new nurse and being new to traveling. I can't say enough good things about working with Baran. He was responsive, understanding, supportive and encouraging. I knew I had him in my corner and it made me a better nurse. I moved all the way across the country and Baran helped me make this place feel like home. My travel facility was excellent and my team was so welcoming and happy to have me in the department. OR nursing is a tough environment but Baran connected me with some great people. Fate smiled upon me when I was matched with Baran. ~Stephanie 06/22/2017
TNAA is exceptional in all aspects. It is my favorite company that I have worked with! 06/22/2017
I was in need of a job asap and I happened upon TNAA and so I applied online. The very next day I got a phone call and so took the opportunity to inquire. I was very impressed at the nurse recruiter that I work with and her name is Suzanne. She really helped me out and she made sure to get me in the door. Suzanne and colleagues were all very efficient, kind and compassionate. They understood my plight. I would definitely recommend them. This is my first assignment and just started last week and so far aside from the heavy traffic through Boston, my experience has been great. I hope that I'd be able to make it through these 13 weeks and have a good experience onwards. 06/22/2017
When I have had any issues with assignments or housing, my recruiter and the company were there for me every step of the way and was more than accommodating. My recruiter is knowledgeable and always has an answer for me or finds one out rather quickly. The benefits are great and I haven't had any issues using them in any state I've worked in. I've had no issues finding assignments in the locations I've wanted. My paycheck is accurate and always on time. 06/22/2017
Kristin Jackson is an excellent Recuiter! First assignment; she contacted me frequently with assignments and found the perfect first assignment. She followed through on everything. She is professional as well as pleasant. I only have one agency and plan to keep it as so because of all at TNAA made something stressful FUN and exciting!! 06/22/2017
My recruiter is Bridget Smoak, and she is by far the best recruiter I've worked with. She's super friendly, gives me lots of options, and doesn't pressure me into taking any jobs. She listens to what I'm looking for, and works hard to get me the job I want. Finding a new contract can be stressful, but she is very quick to respond to messages and gives you updates throughout the process. There isn't another recruiter I trust more! 06/21/2017
Our rep Susan Delaney has been incredibly helpful and is very responsive whenever we need her. She has helped us find our ideal positions in an ideal location! 06/21/2017
I have been with this company for all of my traveling jobs. Everyone has been very helpful, and nice to work with. My recruiter, Kristy, is always available to talk with. I will stay with this company for the future. 06/18/2017
My recruiter makes all the difference! James D is amazing, and always has my best interest in mind. My assignments are wonderful, he hand picks them for me based on my hobbies, and the availability for me to explore. I haven't been on a bad assignment yet. As a whole TNAA are always on top of things, and the staff are super friendly. Even when I call the office everyone knows who I am, where I'm on assignment, and the status of what I'm calling about. I love that it's a small group, and they all know each other. Couldn't ask for a better group to work with. 06/17/2017
My recruiter Russ has a great attitude and is a pleasure to work with. Makes my life much easier 06/14/2017
I have worked with 3 other agencies, TNAA has a wonderful selection of assignments, benefits and they have been very professional and proficient. 06/14/2017
I have been with TNAA since November and they have been wonderful!! My recruiter, Russ, is always available to answer all my questions. I never have to worry about when I will be paid because my paycheck is always direct deposited on the day it is suppose to be, never short and exactly what TNAA said it would be. If I have an issue, Russ is right there to help me solve the problem. I admit that beginning my journey to travel nursing was scary because I heard so many stories about shady companies, but TNAA is not one of those companies, they do exactly what they say they are going to do. I couldn't be happier with my decision to chose TNAA!! 06/09/2017
I have had a good experience 06/08/2017
Not happy with biweekly pay. 06/06/2017
Always get a quick response to inquiries. Staff is easy to get in contact with. They always go above and beyond. 06/04/2017
Excellent staff, it seems like they work well as a team to support the traveler in any way that they can. My reqruiter has been straight forward and efficient throughout my entire experience traveling with Trinity and now TNAA. The transition from Trinity to TNAA has been simple and stress-free. I would, and have, recommended TNAA to other nurses who are interested in traveling. 06/02/2017
Not only is TNAA excellent to work for as an agency, I also have the best recruiter I could ever wish for. James Dwyer is extremely caring, honest and hardworking. He genuinely cares about his nurses. Professionally and personally, his is always available to help. I have worked with other agencies, and not a single one can compete with TNAA. 06/02/2017
Love my recruiter, and the company. The only thing I wish they would do is pay us weekly instead of biweekly. The bonuses and stuff are there and they really try to find you an assignment where you want to be. 05/30/2017
Have only ever worked with tnaa last year my grandmother died 3 weeks later my hunsnands grandfather died we got two weeks off with full pay and support from tnaa. The travel reimbursement and the reimbursement for Licensing and credentials has always been paid and has proven very helpful. 05/26/2017
recruiter: Richard Mui is awesome, always supportive, diligent and prompt!!!!! 05/26/2017
I've been with Travel Nurse Across America for almost two years. It has been a great experience! I have a complete team of professionals working with me who assist me in every aspect of my assignment from obtaining licensure to getting settled into my new apartment. TNAA assures that all my paperwork gets to the assignment before the deadline. Teresa is my recruiter and we are in regular contact. She is always there for me. I really appreciate the "Estimated Assignment Benefits Summary" that she sends me for potential assignments. It gives me a complete picture of potential assignments and allows me to compare various aspects before making a decision. I have tried other agencies, but have only received single figures on potential assignments which made it impossible to make an informed decision. 05/25/2017
I began traveling a few years ago with a different company that was adopted by TNAA. I have the same recruiter, Richard and I must say he's always looking out for my. Eat interest. His response time to any issue or question I may have is exceptional whether it be through email or call. The company has its perks, I appreciate the now availability of PTO and sick leave along with incentive pay for OT shifts. I will admit that I'm not fond of the loss of Vision insurance with the new conversion, but guess I don't have to see all my patients (lol jk). A 05/23/2017
Great company. they are always reaching out to me to offer help, even when its not needed! thanks TNAA! 05/23/2017
I have been working as a travel nurse for a few years and have worked with multiple agencies. TNAA is by far my favorite company. I will be hard pressed to use a different one. My recruiter is great and I'm glad I made the choice to use them 05/22/2017
Olivia Carper is a blessing 05/21/2017
I love my recruiter Teresa. I couldn't ask for a better person! 05/21/2017
I have been an emergency department RN for two years. Prior to traveling I had only worked in a small hospital, and decided that I wanted to branch out and travel to gain experience in my career and in my life. I was referred to Rebekah Ghan at Travel Nurse Across America, and am immensely grateful for the effort she has put into finding me assignments that are a good fit. She is always available if I need her, and she is always my advocate when needed. TNAA takes care of all expenses needed to start a new assignment. I have health insurance at no cost to me, which is fantastic! I am grateful for this opportunity to travel, and am very happy that I chose TNAA! 05/20/2017
This is not the first company I have worked for. It will be the one I will be staying with. There are no hidden costs to me, like mask fit tests or deposits on housing. I know about everything up front before I accept the assignment. They have easy stay housing option which puts more back in my pocket. I forgot my ACLS was due soon, but I was contacted by my agency and enrolled in a class at my convenience by them. And my recruiter, Rebekah, is amazing! I can't imagine traveling with any other company! 05/20/2017
TNAA offers competitive rates. They have a few benefits that other agencies may not have (paid sick day per assignment). They pay biweekly, which may be a draw back; and some agencies may pay a little more (but have fewer benefits). Very professional staff, and worth calling to see if they're a good fit. 05/19/2017
I've had a great experience with TNAA. My recruiter has taken great care of me and worked her tail off to get me jobs. She has always supported me and been honest. 05/18/2017
Very good company. Would recommend them to anyone. 05/18/2017
My recruiter Ren is fantastic! 05/18/2017
My recruiter with TNAA is very personable and extremely supportive. I have had nothing but positive interactions with all their personnel. I would definitely recommend to any nurse starting out on a travel career. 05/18/2017
After working with several different recruiters (different companies), Renauta McAleese with TNAA has been the best by far! 05/18/2017
Great experience for this 1st time travel nurse!!! 05/18/2017
My recruiter Rebekah has been so supportive and I can't thank her enough for her support. She is extremely responsive and has always been there for me immediately when I need her. She has talked me down from "the ledge" when my fears were getting the best of me and almost had me considering quitting travel nursing. I feel like she always represents my best interests, and has confidence in me that I will succeed. She has found me great assignments and pushed me to new limits! Thank you! 05/18/2017
I love working for Travel Nurse Across America. I started out with this company as a first time traveler. TNAA puts their nurses first and values our feedback. My recruiter Kristy Brekeen is awesome! I can always count on her to be transparent with each and every assignment. She's also very accommodating and available even after business hours. Overall, this is a great company to work for, and I have and will continue to recommend them to anyone looking to start travel nursing. 05/18/2017
I love working for Travel Nurse Across America. I started out with this company as a first time traveler. TNAA puts their nurses first and values our feedback. My recruiter Kristy Brekeen is awesome! I can always count on her to be transparent with each and every assignment. She's also very accommodating and available even after business hours. Overall, this is a great company to work for, and I have and will continue to recommend them to anyone looking to start travel nursing. 05/18/2017
Karena is UH-mazing! while traveling we tried another company and ended up coming back to TNAA. Honestly I feel like they beat the competition in how they treat their nurses. Karena has been so helpful for my husband, who is also a travel RN, and I and our little pup. We consider her our "travel mom" because she always checks in. If she is out of town, someone else on the TNAA team reaches out to check on us. Any concerns have always been addressed. I have a dream to work at a Mayo clinic, and before now , TNAA never had an established relationship with them. Now they do. Thanks Karena and TNAA team! even if for some weird reason TNAA hasn't established a contract with a hospital, they will do what they can to establish one and make your dreams come true. They go that extra mile. We've had great apartments, great pay, and if we got sick, we were taken care of. If your hesitant about the gypsy life with so many agencies, try TNAA. They won't disappoint :) Happy trails! 05/18/2017
I can't say how much I love my agency. I have been with them for six assignments, starting my 7th in two weeks. I love them. The benefits are amazing. I am beyond pleased with my choice and will continue on with them. 05/17/2017
I have been blessed in my experience its not often you find a honest company and recruiter i remain forever gratful for tnaa and Karenna Schellpepper...no doubt hands down ahe has my best intrestat heart..honest and dependable 05/17/2017
I've been with Travel Nurse Across America for two years now and I've been very satisfied. I never have to worry about my paycheck being correct and on time. My recruiter is also fantastic and very personable and genuinely wants me happy. I'd recommend this company and my recruiter to anyone considering traveling. 05/17/2017
I have traveled exclusively with TNAA for the past 6 years. I have had 2 recruiters during that time and both have been excellent. Rebekah Ghan is my current recruiter and I couldn't be more happy with her. Instead of sending me a bunch of assignments the company is just looking to fill she presents me with assignments that fit me and exactly what I'm looking for. If I express interest in one I receive a detailed contract of exactly what I will take home per week before even applying. I always get paid on time and their loyalty points system is an unparalleled benefit. As long as I travel it will be with TNAA. 05/17/2017
My recruiter with this company is awesome! She works with my needs to get me great paying jobs! Also treats me like a person and not a number! Always makes sure I have everything I need! Rebekah Ghan is awesome! 05/17/2017
Have been traveling since Oct 2016. TNAA has been great. My recruiter Richard M. Is a great, personable individual that makes you feel first and foremost. Looking forward to more experience and time with TNAA.. 05/17/2017
I have said before it is recruiters who make the company and I love my recruiter. So far company is great, all companies have little tweeks that could be fixed but am enjoying my time with this agency. So far have been honest and have done what they said would do when asked. 05/16/2017
Travel Nurse Across America is a very good agency to work for among the many out there to choose from. Ultimately, I chose TNAA because of paid time off/sick leave pay. Also, the recruiter April was honest, trustworthy, and reliable. In addition, I had a medical emergency after taking my first assignment and they were very understanding in working with me when I had to cancel the assignment. Thank you! 05/16/2017
My recruiter, Monica H. goes above and beyond to make sure my needs are met! Every department I've had dealings with has been prompt in their replies and very courteous. 05/15/2017
Great company. Anytime I have a problem I can go to them. Also, my recruiter, April Coltran, is great 05/15/2017
I have the best recruiter Monica Hamilton. She goes above and beyond to find assignments for me 05/15/2017
I had tried a couple other agencies without luck (one recruiter just quit contacting me) before I signed with TNAA. I have had nothing but success with them and was lucky to get assigned to April Coltran! She is the best!! She is always on top of things and is also just a genuinely nice person to work with! 05/13/2017
I have worked for trinity healthcare staffing group for several years. They have always been professional, accommodating, and a pleasure to work with. As they have transitioned to being part of travel nurses across America I have found that I receive the same level of quality as before. I will continue working for TNAA and happily recommend others to organization as well 05/13/2017
Love TNAA! They are so helpful and are always reaching out to me to see if they can do more to make my travel assignment the best! 05/13/2017
I have highly recommended my company and recruiter (Steve Turner) to more people than I can count. I am grateful for the patient and accommodating staff of TNAA! 05/13/2017
First my recruiter Rachel Dill blocked my calls, then did not answer my texts, and then did not answer my emails. This afternoon I received an email from Jill Ellison, their VP of Clinical Services saying "After deliberation by the Peer Review Committee, we have decided not to proceed with your application any further. We are aware you have many healthcare staffing companies available to you, and we appreciate your interest in Travel Nurse across America." They have dropped me as a traveler because they are not my sole traveling company. I was shocked, but finally concluded it's their loss. I will share this news and the letters I was sent with any other traveler who wishes to know. Thank you, Kathleen Taborn, RN 05/13/2017
Absolutely love my recruiter and this company. Wish we had vision and 401k 05/13/2017
Steve is wonderful. He had been there for me through thick and thin. Would recommend him to any travel nurse I know. Travel nurse across America has been great. They have also been very helpful and supportive throughout my contracts, 05/13/2017
Monica Hamilton is an awesome recruiter. 05/12/2017
Trinity/TNAA had been great to work for. Always available when questions arise. Maybe not as competitive on the pay but that's made up for in other areas such as benefits and bonuses 05/12/2017
I absolutely love working for TNAA they treat me very fair. I hear of people getting paid a little more than I do but they say they hate the way the are treated. I am willing to trade $35-$50 a week for a company I know treats me as an individual and is respectful to my wishes. 05/12/2017
My recruiter April Coltran had been amazing. I have been more then happy working with her. She always works her hardes to get the positions I would like and the hours I'm looking for in the city of my choice. She is honest when it comes to any questions I have. I look forward to having many more assignments with her for the next years to come. 05/12/2017
Love my recruiter. He checks up on my constantly. 05/12/2017
Amazing experience with TNAA! 05/12/2017
My recruiter (steve turner) has been amazing in the 3 years that I have worked with him. If I have any issues - continuing education, infrequent payroll issues, basically anything that comes up! - he takes care of it. He checks in with me and keeps tabs on how my assignments are going and does everything he can to make them awesome! 05/12/2017
I have been able to reach my recruiter or the Sr Nursing Director anytime I've had a question or needed advice. They are a great group of people that are there to help and support their travel nurses. I highly recommend TNAA to any travel nurse looking an assignment. 05/12/2017
Love this company 05/11/2017
I have had a wonderful experience with my agency and especially my recruiter, Steve Turner 05/11/2017
None 05/11/2017
Good agency great recruiters 05/11/2017
Great company to work for, never any issues. I only wish the pay package for my new assignment with a different agency for the exact same hospital was re-estimated. I would have certainly stayed then. A discrepancy of $175/week is not much to renegotiate in my honest opinion. Thank you for everything though and will hopefully work with you soon in the future! 05/10/2017
I love TNAA. They have been nothing but wonderful to me. Olivia Carper is my recruiter and she has bent over backwards to get me the assignments I want at a decent pay rate. She is there for support when I need it, and if something comes up, I am always able to get ahold of the person who will help me. I will definitely be working with them for a while. 05/10/2017
Olivia Carper has made my experience with TNAA a rewarding experience. Amber May has been more than knowledgeable in setting up housing before my contract starts and making this an easy and stress-free transition. Their customer service is phenomenal. Olivia Carper is hard-working, honest, and persistent when it comes to finding me assignments/contracts. She is relentless in finding me a contract I would be happy with in an area of my choice. Paychecks/payroll have never been an issue. Very satisfied with this company. 05/10/2017
Olivia Carper is my recruitor. She and my team have been wonderful to work with during this transition in my life. I highly recommend both her and this Agency. 05/10/2017
Two areas for improvement would make huge difference. 1) weekly pay. 2). Make 401k available , even if there is no employer match. 05/10/2017
I traveled with TNAA for one year. On my first contract, I had problems with my housing arrangements not working out. Housing left me high and dry and told me "It's too late now for us to help, you'll just have to get a hotel." The only other support they provided was a link "for a realy good rate for Hometown Suites"... $110/night, which would be a ridiculous expense for an entire contract. The QA specialist Tasha on my first contract was amazing, she was personable, organized, kept me from getting overwhelmed, and knew her business. My second contract, I had a different contact for QA. She was absolutely AWFUL. I had gone home to visit between contracts, and had to do my pre employment labs while I was home. I was sent to one lab close by for the UDS, but to another an hour and a half away for the blood testing (TB Gold). I asked but never did understand why I had to go so far, something about it not being covered anywhere else. Fine, I went. The next day, as I'm packing up to leave NY to drive to Montana, she calls to tell me the hospital I'll be working with requires a Hepatitis B titer. I explained til I was blue in the face that I was allergic to the vaccine, so you can draw titers all you want, I'm never going to test immune and there's no way the hospital requires that of someone who states they haven't had the series. Usually I just sign a declination form for HepB. She continues to state they don't accept that, and that I'll have to go BACK to the lab that's an hour and a half away. I said sorry, that's not possible, you're going to have to find something that works into my cross country road trip. So she arranges another lab visit in Missoula, MT. I call her somewhere around South Dakota with a revelation, Hey! I had a HepB titer once in the past, some hospital along the way checked because of the minute possibility that I might have sero-converted after 2 shots in the series (which was when I reacted badly to the vaccine). I provided a copy of the titer result for my first contract, I don't have it available to me right now on the road, but can you check with Tasha to see if that's still in my file somewhere? She was quick to call me back after that stating 'Oh, new information from the hospital, you don't actually have to have that test!" It was such BS. Basically after talking with the QA person who KNEW her job, she got the correct information which I had been trying to tell her all along. Completely ridiculous. Then, the recruiter I had & liked left the agency. I was randomly reassigned to this recruiter who never responds on my first inquiry, I wait a week for a response and reach out again. I had submitted receipt for license renewal and had to pester for months to get the reimbursement followed up and paid. I was 3 weeks from the end of my contract and had been given no options for the next contract. It took a week as usual for her to respond in any sort of active way about to my request to get started. I asked for anything west of Texas, excepting California where I am not licensed yet. That's a pretty large area...but over the next 2 weeks I was only presented with a total of 3 jobs to review. She said "we really don't have a lot of contracts in your specialty right now. COULD YOU MAYBE JUST NOT WORK FOR A WHILE?" No, I cannot just not work. I informed her as a courtesy when I signed a contract elsewhere, and she asked "Was there something they were offering we didn't have?" Yes. Their time, attention, and A JOB. I do not feel TNAA is a bad agency. I think they are well-rounded. Their comprehensive offerings are closer to a more traditional work situation, which I found really comforting as a new traveler. Now that I have my feet wet, I understand the value of a truly good recruiter, and there's no way in hell that I'm letting a crappy, passive, unresponsive recruiter make money off my skills, my training, my 12 years of experience, ever again. 02/17/2017
I have been with TNAA for over 3 years and I will never work with another agency. The staff treat you like family. Olivia, my recruiter is the best in the business and does everything she can for her nurses. 01/31/2017
I have worked with TNAA for the entire 4 years I have been travel nursing and I can't say enough good things about them. I have signed up with other companies and ultimately never did a contract with any of them because they just couldn't offer me what TNAA could. Even after all the companies I talked to at the travelers conference in Vegas, I have yet to find another reputable company that offers so many perks, including sick time and loyalty bonus cash! Not only that, but my recruiter has become so much more than just a "recruiter". I love that I can call her my friend and I really feel like she looks out for me and has my best interest in mind. She is always there for me even if it's about personal stuff or a bad day. I have also had the pleasure to meet/talk to many of the management/corporate team who are all just as wonderful. They really make it a point to make you feel valued and like you are part of their family. I highly recommend them and can't imagine my travel career without them. 01/15/2017
Wonderful agency to travel with! They really care about their travelers. My recruiter Olivia is very supportive and responds in a timely manner. They have a support people for each housing and quality assurance which makes transitioning in to a new assignment much easier. 12/09/2016
Staff at TNAA are professional, friendly, and prompt to respond to any concerns, questions, or suggestions. My recruiter gives me individualized attention and seems to truly care for her clients. The housing department is very accommodating. They are supportive if a traveler is in a bind and strive to find the best housing that fits the traveler's needs. The director of nursing checks in on travelers periodically and is knowledgeable of continuing education resources. All staff is great! TNAA offers sick time, license reimbursements, and decent insurance. Pay rate is decent, but it would be appreciated if they could obtain more for the client. Overall, great company to work for!! 12/01/2016
I believe a recruiter can make or break your travel nursing experience. My recruiter, Olivia Carper, is THE BEST! Olivia is genuine, friendly, honest, helpful, and works hard to get you the best contract exactly where you want to work. Olivia is always accessible easily which is comforting when you are out on your own. 11/30/2016
working with TNAA has been an amazing experience for me! They made my first travel assignment so seamless! 11/30/2016
My recruiter Olivia is amazing. This was my first time traveling and I had no idea where to start or what to expect. She walked me through every step. I wish there were more assignments closer to my home but that has. been my only concern 11/30/2016
Olivia with TNAA is simply the best. She genuinely loves what she does, and she cares about her nurses. If I need anything at all, she's always there for me. TNAA in general takes care of their nurses. There is a reason I've been with them for almost two years! 11/30/2016
TNAA has been wonderful to work with since I started travel nursing. I had planned to work with more than one agency while traveling; however, I was so impressed with TNAA that I didn't want to work for any other company. I had one particular assignment that didn't go well. TNAA was very supportive and ready to help me out in every way. They really made me feel like they truly cared about me and not just making money off of me. I have spoken with several other companies who all made me feel pressured and weren't not very friendly. I love working for TNAA. My recruiter is amazing! 11/29/2016
TNAA is a fantastic agency to work with and I would definitely recommend TNAA to anyone wanting to travel. Olivia is the best! 11/29/2016
TNAA is an absolute blessing to work with! I have been with them for 2 years and have no complaints. Olivia Carper is my recruiter and she is a Godsend! Always available for answers to questions or when looking for a new contract she's super helpful. All it takes is a quick email and I get a reply within a few min to an hour or so. If you are looking to travel or are looking to change companies TNAA is definitely worth a look! 11/29/2016
Great company to work for 11/29/2016
So I reached out to this company because my company at that moment in time stated it was too early to contact another facility and Tana at Tnaa took the chance which I really appreciated. What drew me to them also was the benefits. I found an assignment in the city I wanted I actually found 2 I would have went with the second option but was told that they promised me to the other facility and regardless if I hadn't signed a contract or not I couldn't chose the other place I wanted more. Moving on, One thing in particular they offered with tnaa was guaranteed pay. They pay biweekly which sucks and to help offset my troubles with that tana said they could remedy that. So she said they would pay me weekly for the first two pay checks and then start bi weekly on the 26th of sept. So here is somethings I had problems with: 1. The second week I was supposed to get paid by the week they forgot to and wired it later in the day on that friday. 2. They make you pay back your Housing advance in two pay checks. So for me mine was 2900. I asked for it to be broken up more and they said 3 payments is all they can do. Stating that if I cancelled with them they would lose money. But in their contract if I terminated early I would have to pay anyway. 3. The guaranteed pay is a crock. Example. This facility has me off like 2 days a week in my 4 day work week. Instead of this place calculating my lossed days by the hour they do it by the amount I am supposed to make for 2weeks. So in my case I was off 2 days and worked a Sunday call shift. Instead of it being for example. In 2 weeks I actually worked 40 hours*$26=1080 12hrs of call*=624 they add that together which gives me 1704. they will subtract that amount from the 2080 I am guaranteed to make base and then add that amount in to get me to the 2080. Instead of taking my 40 hrs *26 at and then guaranteeing the other 40 hrs at 26 equalling 2080 and then giving me my call back. If you understand what I am saying then hopefully you can see my frustration. 4. The hospital I am working with is crazy at times and I don't like it. They are unsafe they don't use proper technique. The management will go under mutiny any day now. All I am told is hang in there. I am very close to resigning a d paying the fee. It's that bad. Will never sign with these people again. Ever. 09/29/2016
I have been a traveling PICU nurse for 3.5 years with TNAA and they have been wonderful the entire time. They have went above and beyond for me so many times, without my even asking. Many travel nurses have to bargain with their agency to get the best pay rate, TNAA automatically gives you the best rate from the start (a rate I've compared side by side with other travel nurses at the same hospital as I am working for different companies and mine has always been the highest pay rate). In fact, in the past they have told me an error was made in a previous paycheck of mine that I had not noticed, but as soon as they caught it they contacted me and processed an extra deposit into my account. They are friendly, caring, efficient, honest, and overall run a very ethical and warm hearted company that I am extremely proud to work for. My recruiter, Eliza is out of this world amazing at her job, and has even acted as a great life coach when I needed help deciding where my path was going. She is a wonderful recruiter and a truly wonderful person as well. I truly cannot say enough great things about Eliza, she is caring and makes sure to do whatever she can to get me where I want to go (and I've always ended up exactly where I wanted to be). TNAA is the only travel nurse agency I would ever even consider working for and I cannot recommend them highly enough. 08/20/2016
I love TNAA, they are all the best people and truly care for me as a person and traveler. I can't tell you how much they have done above and beyond for me. My recruiter April Coltran is so awesome and she will get you taken care of. all of the departments are top notch in their field of this company and are so nice and outstanding. This company rocks. 06/21/2016
One of the best companies that I have ever worked for. Olivia Carper is the best. She is always there and answers her phone at all hours of the night and day. ASK FOR OLIVIA. tell her that Jason sent you. 06/04/2016
Amazing company and if you have the chance, ask for Olivia...she will make it worth your wild as a travel nurse. Tell her Jason sent you. 06/04/2016
This is the third company that I've used and they have definitely been my favorite. Amber Kaufman has been excellent to work with. I love that they offer guaranteed pay, paid insurance, PTO, etc. Excellent company to work with. 05/28/2016
I am on my second contract with TNAA and just signed an extension. My recruiter works hard to get me where I want with the pay I want. I have found that my pay is average to other travelers with other agencies. I want to travel to the Midwest next, however I have seen lower pay rates for the Midwest. The south and west coast, however, offer excellent pay rates through TNAA. I also like my "free" day one medical and dental. I have also found that TNAA pays more mileage reimbursement than some other agencies. I am also working on my referal bonuses, once I reach 10 referrals, my referral bonus rate increases to $1,000 per referral from $500. 05/27/2016
Love them 04/14/2016
I love them!!! April is my recruiter, very straight forward, hardworking, honest. The housing folks - Ashley, Rosie, Allison - friendly, efficient, accommodating. Credentialing - Wendy, Tasha - superb. Knowledgeable. On it. I am shocked TNAA is not ranked higher here. I absolutely love them. Any problems I've had with anything have been resolved quickly and professionally. The downfall I feel is the pay is probably medium - not poor - compared to the highest paying agencies. But once you take a few contracts with them, they know you by name and really go to bat for you. So impressed. I am willing to get paid a little less for an agency to have my back. Some nurses aren't I understand, but I like that security as a single person running around the country. Know that the more nurses your recruiter has, the more you probably will get paid, but the less attention and help you will get if you run into trouble. Not unlike nurse/pt staffing ratios. TNAA balances this beautifully. I hear all the time how travelers say they can't get their recruiters to call them back. What?! Move on. This has never, ever been an issue with April or anyone I've contacted at TNAA. 04/10/2016
I enjoy my assignment and the location I am at. It is like they have a lot of resources to help you. They have a DON, housing dept. payroll, etc. I think they have a lot of overhead. The pay isn't great. I get paid biweekly:-( I'm ICU and ran into a med/surge rn working for another company who is getting $300/week more than me. I ran into another TNAA med surge nurse who is getting almost $1000/week less than the other med/surg rn. I felt I had to really work for the pay I got. I dislike not being able to contribute to retirement. We work hard for our money! On a positive note, I am able to reach my recruiter on the weekends if needed. My recruiter was very diligent and aggressive finding me work. The people working for the company are very friendly. I would work for them again one day when money isn't one of my top five priorities. 04/05/2016
Traveled with TNAA for multiple assignments. Recently switched to another agency for more location options, better pay and more support. TNAA repeatedly told me they paid the best, but every assignment I did with them, I worked with other nurses making more than me - they even showed me their contracts. Also, recruiter, while friendly, was also pushy and kept telling me I had to accept jobs "ASAP" - jobs that did not match my skill level, training, experience or location interests. Pluses: lab work, physicals, fit tests all arranged for me, paycheck always correct and on time. I told them I would not sign another contract while still completing 5 weeks on assignment with them. Was then cut off from My Stuff login on TNAA website and no longer received responses from recruiter, quality, or payroll staff. 03/22/2016
Olivia Carper has been so completely wonderful. We started working together on a Tuesday and by the same week on Friday I was offered an awesome position with great pay in a place I REALLY wanted to be. She really listened to my needs and what I had to have in order to be able to live comfortably. She goes above and beyond and really cares about her job. She's been doing this for over 9 years and is definitely a pro. Ask for Olivia! 02/12/2016
Olivia Carper has been so completely wonderful. We started working together on a Tuesday and by the same week on Friday I was offered an awesome position with great pay in a place I REALLY wanted to be. She really listened to my needs and what I had to have in order to be able to live comfortably. She goes above and beyond and really cares about her job. She's been doing this for over 9 years and is definitely a pro. Ask for Olivia! 02/12/2016
Horrible company! They will not support you if you have any problems with your assignment! They are very dishonest. Stay away, especially from Derek...he is very two faced and lies a lot! 01/14/2016
Amber was absolutely wonderful! I had an injury before the assignment started, and she worked with me through the whole process and put my mind completely at ease. She is so friendly, compassionate and understanding, it made the whole ordeal infinitely less stressful. I cannot recommend Amber and TNAA enough. 01/04/2016
I did 2 assignments with TNAA. My recruiter April was friendly and accessible but did not always tell me the whole truth, mostly with regards to my pay check, and I felt it was hard to trust her. My second assignment, I had 3 paychecks in a row that were incorrect and I had to track down every cent that was promised to me. Heidi in payroll did not make this an easy process and I kept getting the feeling that they were being difficult on purpose. I met very few nurses, many of whom are currently traveling or have in the past, who have never heard of TNAA. I wouldn't call working for this company a bad experience but it wasn't great. I will not be seeking another assignment with them. 12/22/2015
. 12/13/2015
Assignments have gone smoothly. No problems with pay or gettin pay on time. Every one I have spoke to on phone has been courteous and helpful. DON called immediately when I reported concerns about a facility to my recruiter. Negatives: Pay is on the average side, do not like to modify contracts to add things in like floating clauses. You have to insist. Will work with again. 12/07/2015
WORST AGENCY EVER! I am sure they make all their money by taking it from their nurses. I had to contracts terminated with them simply bc I didn't fit. TNAA was not supportive or helpful. I messaged them frequently about issues I was having with the hospital and they did not help. They lie and underpay. I always had a problem withbmybpaycheck arriving on time and with no errors. The housing is a rip off as well. They force you to accept the first offer that is given. DO NOT TRAVEL WITH THEM I lost more money traveling with them than I earned. 11/19/2015
They are horrible. Didn't back me when I told then the place was dangerous. Wouldn't pull the contact. It was cancelled literally 2 shifts early. They ruined my credit trying to charge me rent for the last month. Horrible hateful staff. Dangerous floor danger town I had to find my own housing. Nightmare 11/09/2015
My experience was extremely positive with Travel Nurse Across America. I did one long 6 month assignment in the San Francisco Bay and ended up getting a permanent job at the facility they sent me. I can't say enough positive things about my recruiter. She was beyond professional, kind, and genuinely cared about my well being. She was accessible, and very easy to work with. The quality specialist that made sure I was complaint with paper work was also extremely personable and professional. Other travelers at my facility were getting about $200 more weekly take home pay than me initially. They had contracts with different companies. I voiced this concern to her, and she matched the money. Most companies would not do this for you from what I read. Very impressive. Lastly, when I told my recruiter that I had taken a permanent position, and I would no longer be working with her, she was nothing but positive towards hearing my decision. You will be extremely happy with pay, your recruiter, and overall experience with this company! 11/06/2015
While they are not always the highest paying, I have never had a problem with a paycheck, or any of the staff. My recruiter deana goes out of her way to be available and work with what I want. I love that the company has housing payment assistance that you can use even if you don't have them set up your hosuing. 10/24/2015
Ive had a great experience with TNAA during my first travel assignment. Looking forward to doing another assignment soon! 10/14/2015
I just finished my first travel assignment with TNAA and overall it was a good experience. My recruiter was always very professional and pleasant to speak with. She found me a great location and that was my top priority. I have only one complaint. I feel I was jilted out of $1648. That's a large amount of money! The hospital was paying a $5000 completion bonus. I was verbally told by my recruiter that I would get $3750 after taxes. After receiving my last paycheck, I did receive $3750 but I was taxed on top of that. Apparently $1250 was a tax I had to pay to TNAA and it was never explained to me that way (very deceitful). The second was my milage reimbursement. I was once again verbally told I would receive $448 for milage reimbursement upon my return to my home state. When I asked for the form to fill out the milage, I was told I don't get that reimbursement because it was rolled into my meals and incidentals all along. Again deceitful and was never told this prior to signing the contract. After talking with my recruiter Donna, she apologized but never once attempted to compensate me. I realize I was a first time traveler but I am also a business owner and would never mislead my client in that manner. I had a great experience for my first time traveling. Sadly, I CANNOT recommend this company because I DO feel they deliberately mislead me for a quick profit. I will continue to travel, just not with this company. 10/13/2015
My housing specialist is amazing! She keeps me grounded, and so far has picked great places for me to stay. And my recruiter sends me info on things that I am intrested in seeing, or doing. And he looks out for me money wise, as well as how safe my assignments are, and their locations. 10/12/2015
TNAA is the best and I LOVE my Recruiter, MichelleC! They and she are honest, ethical, and caring and offer great pay and good medical benefits. The best experience. They even got a great write up I saw on Facebook from Blue Pipes; check this out. Amazing article re; TNAA written by Blue Pipes. We are so very proud. http://blog.bluepipes.com/13-things-to-know-about-travel-nurse-across-america 10/09/2015
Amber Kaufman was not a good recruiter for me. She seems to favor the high pressured, used car salesman's approach in presenting assignments. The prescription part of the insurance program is the worst I've experienced. Though this agency is highly ranked on this site, I'd look elsewhere.YMMV 10/06/2015
They put me in a bigger facility than I have worked in before telling me I would be fine. Then I got fired 2 weeks in and they are suing me for housing. No reason given for being fired. They weren't supportive at all. I have never had an issue like this before with any agency. Beware..... They told me they have at least 2 firings a week at their agency. I have never heard such a thing and they were so casual about it like it was no big deal. They must make their money by suing their nurses. 10/02/2015
They have always been really responsive about any issues, and have a representative that checks in with me regularly even if I havent contacted them about anything. Ive always taken the stipend in place of the housing so I cant speak for that but the stipend is definitely sufficient for my needs 10/01/2015
Amber Kaufman is a great recruiter. 09/29/2015
N/A 09/28/2015
Amber Kaufman has been amazing. She has helped so much with everything. The entire TNAA was so supportive and caring when my dad passed. They were/are truly amazing. 09/26/2015
My recruiter and the other staff at TNAA have been very professional and efficient, amazing to work with! 09/26/2015
I love TNAA & recommend them to everyone!!608 09/25/2015
I loved TNAA, specifically my recruiter Amber Kaufman. I had to switch companies for a specific job I was looking for but am so thankful to have worked 3 assignments with TNAA! Amber is the best, she was always there when I needed anything and always directed me the right way. Everyone else in the company I worked with was great too, fast responses and accommodating. I'd recommend this company any day. 09/25/2015
Great agency! 09/25/2015
I enjoy their extra perks, like loyalty bonuses, travel reimbursement, and extra pay for overtime shifts. 09/25/2015
Amber K. is my recruiter and I have to say from the first conversation on the phone she has been supportive and very attentive. She has even checked on me while I was on assignment to make sure everything was ok, and for that I really appreciate her. My pay check has been accurate and on time which is also a plus. Last but not least the health insurance is one of the best plans I have experienced since working in healthcare. I would definitely recommend working for Travel Nurses Across America and Amber as an amazing recruiter. Looking forward to my next assignment already. 09/25/2015
Deanna is great 09/23/2015
Love my recruiter April. Currently on my 4th assignment and she's always there to answer any questions or problems 09/23/2015
When I decided to become a travel nurse I was pretty scared. The thought of going to a new place and a new job and starting over it definitely played on my mind. However April my recruiter with TNAA was an amazing support system through it all. She is always available, always checking on me and how I am doing and is always looking out for my best interest. Even when my last assignment ended abruptly she worked hard to get me to my next assignment ASAP so I wouldn't be without pay. It's important to have a good relationship with your recruiter and I feel like I've known her for years! I sing praises of everyone with the company. I don't feel like just another traveler but a person. I am now on my second assignment, again April hit the nail on the head. I am so glad I chose to travel and even more happy I chose Travel Nurse Across America. Everyone finds out who and what works best for them, thankful I did on my first go around! 09/23/2015
Great company! Recruiter is very attentive. Pay is great. 09/23/2015
Love this company. Honest, ethical, professional! Their recruiters are all very seasoned and know their stuff, so even when my recruiter Michelle C was on vacation another recruiter got right back to me! The medical is very good for travel, United HC and better than my last company. I highly recommend this Travel Nurse. (I did want to say re; below comment that is puzzling to me ...how can they "lie to you about pay"? They put every quote in writing before you submit your file!!! I call foul on that post.) 07/23/2015
. 07/22/2015
I LOVE this agency. I sing their praises to anyone that will listen. Any problem I've ever encountered has been addressed and quickly resolved. This includes all departments - housing, QA, payroll, HR/benefits and hospital/contract issues/questions directed at my recruiter. They are all phenomenally kind and patient. I give my absolute highest recommendation to them - they are a very well oiled machine. April is my recruiter and I can't say enough great things about her. She is a workhorse!! Wendy and Tasha in QA have their @#$% together and will make sure you do too lol, Alison and Rosie in housing work swiftly and flawlessly (and are so nice!!) and Carla in HR is a dream to work with. Kristy (is a riot) and Angel in payroll do a fabulous job of turning out accurate checks. There are of course many other fantastic people in TNAA but these are who I've worked with most. They call/email and check in during the course of the assignment to see how you are. If you are debating which agency to choose, look no further than TNAA!!! No I am not a paid spokeswoman, just a very happy and grateful traveler! :) 06/30/2015
This company has good selection and friendly/helpful staff. Although you have to talk to many different people to get something done, as opposed to just one contact person. not happy with the benefits, poor medical insurance with no selection options, although it is free, and poor housing options for people with pets. 06/13/2015
The staff has been absolutely wonderful! They are always available and friendly. The most efficient company I have worked with in traveling. This is my third company and housing has been set up for my 2 assignments with plenty of advance notice. It is a relief to be able to plan ahead and not worry about housing a week prior to my next assignment. My recruiter, Olivia, is down-to-Earth, efficient, and friendly; personable and professional. One cannot ask for better. All staff has been thorough and wonderful to work with thus far. I look forward to continuing my relationship with this company and recommending them to other travelers. Thank you all for a great job! 06/09/2015
deana is wonderful, very friendly and helpful 06/03/2015
I don't have a ton of travel experience, so not much to compare to. However, I once traveled with AMN, which I neither cared for or hated. Even without that, I really like TNAA. I even got to meet Deana, Courtney, and Allison in person because they were so into getting things worked out. even after my contract started, the few times I contacted the company, the response was fast and helpful. I've read a few ugly reviews online (maybe 3 out of the 20 or 25 I looked at) and I suspect those reviewers just had a little bit of shotty luck or a bad week in the universe. I can't like TNAA enough- I gambled a lot on this travel assignment. I'm winning by a wide margin, and I'd be a dummy not to acknowledge the company's efforts. 06/03/2015
TNAA has been a breath of fresh air after working with larger, more impersonal companies. Love my whole team! 05/31/2015
None 05/30/2015
Olivia is AMAZING! Very honest company, they do what they say! 05/29/2015
Best Travel Agency ever. My recruiter is so incredibly nice and kind. Goes above and beyond to make sure that your happy with your assignment. 05/29/2015
N/a 05/29/2015
Olivia with Travel Nurse Across America, is an amazing recruiter. She is very friendly, outgoing and really knows her stuff. She worked well with me to give me exactly what I wanted out of travel nursing. I was placed on an assignment in a timely manner. The other staff was amazing as well, they were knowledgeable and easy to work with. I recommend this travel company to any travel nurses looking for a committed reliable friendly company. I had the best travel nursing experience thanks to Olivia and her team. 05/29/2015
I have had a great experience working with TNAA. The staff is always friendly & helpful. 05/29/2015
Great company to travel with! Everyone is very down to earth and friendly especially my recruiter.They respond in a timely manner and help you with your assignment start to finish. While I love that they offer free CE's I would find it more beneficial if they offered tuition reimbursement or partnered with an online university to further my education while I traveled. If they had that they could make an already great company pretty perfect! 05/29/2015
N/a 05/29/2015
I love my agency. They take care of everything and nothing is ever a problem to have organized. If there is a rare issue that arises it it taken care of immediatly. 05/29/2015
My recruiter called me every other day when I first applied and we looked for positions, they seemed pretty aggressive in looking for positions. On my assignment my recruiter called me weekly to bi-weekly to check in, and if I ever called and they didn't answer they would call back within an hour. If I emailed they would email me back almost immediately even if it was late in the evening or on a weekend. The bad part about the company, though, is that on my last assignment they wrote out the contract and it was I would float, I didn't mind floating but I asked that it be put in the contract that I float in turn with the staff of the unit. My recruiter said that would be hard to add because the contract had already been written. My recruiter said that the unit I was going to was fair on floating and other travelers there said they didn't float much anyways. Like an idiot I signed the contract, which I should not have done, and I got to the hospital and floated every single day. So my recruiter lied to me. That was my last assignment with them. They are a good company just make sure they put exactly what you want in your contract or don't sign it until it's what you want. Because they will try and take advantage of you, just like any travel company 04/17/2015
I do NOT recommend this company at all..not supportive at all if an issue arises. 04/10/2015
I've been very happy with TNAA. I am on my third contract and have not had any problems with my contract, company of hospitals. I plan to continue my employement with TNAA for a good long time :) 04/09/2015
good agency 04/03/2015
Olivia is THE BEST!!! Thanks for all you do :) 04/03/2015
The only reason I gave a 4 on benefits and insurance is because we have no vision insurance. They have come through with all their promises. And we have the appreciation from our assignment supervisor all the time, and it is truly what matters. Thanks Amber for all your hard work!!! 04/01/2015
This was the second job I have had with this company very disappointed this time and lied to about pay. Will never use this company again 03/31/2015
This has been an excellent agency to work with. They have worked hard and timely to get me my position. 03/23/2015
Rebecca was wonderful! It seems like we've known eachother previously. She spent time finding the right assignment for me. She's always available via email, cell or text which is extremely convienant. The pay is acceptable and I'm happy in my current assignment and I look forward to working with TNAA in the future. 03/19/2015
I found my new recruiter MichelleC online on facebook on gypsy nurse. She was extremely helpful and honest, answering all my questions, and others too. She was not pushy, like many were, just emailed me some info and was there when I needed her. I just took my second assignment with TNAA and I am happy I did. All departments are knowledgeable (esp QA, they helped me find a class I needed for certs and with my license) and I get my pay guaranteed, great housing and medical/dental, and I am paid really well. Most of all I trust them, everything is in writing. I feel extremely lucky to have met this recruiter and company on Facebook, and they always get great reviews and feedback from the nurses on there. TOP notch! 03/09/2015
You don't always know if your agency will have your back. They proved to me numerous times that they are dependable and would go above and beyond for their employees. 03/06/2015
Great agency to work for. They're very professional and caring towards their nurses. My recruiter Teresa Tiao deserves to be honored. I was highly pleased with them. 03/01/2015
Was at a hospital was sent home per there Employee Health, but per a Dr. I was able to work and NOBODY at the agency stood behind me to help me get back in work or get paid from work for the time I missed. I was with this agency on a extinction and was LAID to regarding money. Very disappointed and will not return or sent anyone there. Stay away far away run..run fast!!! 02/24/2015
WORST agency worked with!They were quick to make you sign a contract. The entire team claimed to be a great resource and to be "very" supportive if needed. As an issue arose in workplace and I needed their help/support/knowledge, they were all disappeared!! The agency Nurse Manager never returned my phone calls. She was the one who contacted me prior to the assignment and stated to be a great resource for any concerns and issues!! They absolutely did not care for what has occurred to me..all that matters, their "costumer" satisfaction which is HOSPITAL not the poor nurse!! do not recommend this company! 02/04/2015
Great agency. Excellent recruiter. Help me get what I needed on time after some problems I encountered at the beginning of my assignment. And always keep in touch with me. 01/16/2015
I must say this company is amazing and my recruiter Teresa Tiao is excellent...I can always get in von tact with her whenever I need hee and overall the company and clinical staff is great and very supportive of their nurses..They handle issues very quickly and work hard to get things resolved...Housing department is great.They pay upfront fees if you choose your own housing. The only downside is they don't offer vision with the insurance package...Overall this company is fantastic!!! 01/15/2015
Enjoyed every minute of my travel assignment! 01/02/2015
Great agency. Referred to them by two other seasoned OR nurses who both love TNAA. They quote me pay in a PDF file ahead of time. No guess work. My payroll was always right. Housing was helpful and fast to respond. My recruiter Michell really knows her stiff. And is very honest. Straight forward and texts me back super fast. I highly recommend this company. I think the pay was same or higher and none of yhe used car techniques others try. 12/23/2014
My recruiter Amber has been helpful an accommodating. I'm in a position where my assignments are very stressful. Amber hooked me up with Claudia which was a blessing. I can't say enough good about the support I have received from TNAA over the last almost 2 years I've been with them 12/20/2014
Everyone in the office are friendly and knowledgeable. The paycheck comes on time always. The houding options are wonderful. I am very happy with this company. I want to thank Amber,Wendy and Allison for helping my smooth traveling experience! 12/20/2014
Read there contract you can not work for another agency and go to the same hospital within 90 days. They will sue you. 12/20/2014
Nothing 12/19/2014
TNAA and my recruiter, Michelle, exceeded my expectations. I am an OR RN, am used to the used car salesmen in this industry, and TNAA is far from that. My recruiter has over a decade doing this and is professional and knowledgeable. She walked me through everything and all the money and pay info was IN WRITING before I even sent my file for an interview. Never seen that before! I like that their President is a tax expert, CPA. I trust that my taxes will be correct. I liked the way QA was so helpful. I had an amazing experience and was offered a very competitive pay package without having to negotiate or play games; straight forward, honest and very professional. NICE too, which is really something you do not always see. I was treated like they care about me as a person, I do not feel like a number. Over all TOP marks. Love TNAA! 12/19/2014
Very happy with TNAA 12/19/2014
Had a wonderful assignment and loved Travel Nurse across America. I was referred to my recruiter, Michelle, and I was extremely happy with the service I received from her. And the other departments; housing, quality people, payroll, all wonderful! This company is very ethical, honest and professional. I recommend this company. 12/05/2014
TNAA is a great travel company. My recruiter Michelle is professional, knowledgeable, and I like that she calls/emails/texts to check up on me throughout my assignment. 11/20/2014
I love this company, my recruiter Amber is awesome ! She is on top of everything and so personal. All the other members of the team are awesome as well, I am so happy to have chosen this company. I would recommend them 100 percent. 11/18/2014
The benefits are great and they cover everything you need for an assignment. 11/16/2014
As a seasoned OR Nurse, but newere traveler I have learned quickly that the agency you select makes ALL the difference! I was referred to my recruiter Michelle C and have done 2 assignments with TNAA. I will never use another agency. Why? Professionalism and expetise. This company puts every penny in writing and never sends your file without my permission! Every department is top notch amd knows their stuff amd gets back to me immediately. FYI. If you are hearing others pay more do NOT belive it. I compared my pay on each asmt and I make the most! Several of the nurses I know were saying they made more take home but they are not paying the right taxes!!!!! TNAA is TOPS. Love this company. Will never ever leave them. 11/15/2014
Amber has always been great to me! 11/13/2014
This company is awesome. My recruiter Michelle Cacace has a great deal of knowledge and experience in this industry. She made certain to choose an awesome facility for my first travel assignment. She went above and beyond to make sure I had the best experience possible! 11/10/2014
This company has always treated me amazing! My recruiter has been super accommodating and helpful in meeting my needs and getting me where I'd like to go. They've gone out of their way to make sure each assignment is a good experience! I love working with them and will continue to do so in the future. 11/07/2014
TNAA is a great organization to work for. They are honest, upfront, and supportive from the very first phone interaction. Extremely knowledgeable on all things travel related. 11/06/2014
I have been 100% satisfied working with Travel Nurse Across America. Everyone from my recruiter, to all of the supporting departments have been knowledgeable, friendly, and honest. I have always felt comfortable with my decision to work with TNAA. I would highly recommend this company, and I hope to continue working with them in the future. 11/04/2014
This is an awesome agency! I love them and I'm honored to be apart of these company. 11/04/2014
As an empty-nester looking for new adventures, I was blessed to find TNAA. They were professional and met my expectations at every turn. TNAA provides excellent communication, always clear and concise. They handle paperwork efficiently the first time. My paychecks were always correct and on time. Their housing department took good care of me. 11/03/2014
I've done most of my travel assignments with TNAA and Michelle Cacace has been my recruiter. Growing company that is supportive and well organized. Each person in the company is great to work with and friendly, no attitudes. I've taken housing with them and always happy, Ashley Graham works hard to make sure housing is perfect. I also like that they have a Chaplain on staff. 11/03/2014
Travel Nurse Across America is a wonderful company to work with. Everyone from my recruiter, to payroll, to the housing department are friendly and always there for you. I highly recommend this company to other travelers. 11/03/2014
Karena is an amazing recruiter. She has been able to secure me with assignments in every city I desired to travel to and always gets back to me in a timely manner. I have never had an issue with my pay check and the benefits are fantastic. 10/29/2014
It's a great company my recuiter, Q&A is awesome, some issues with housing and pay, but with that said, when made aware of any issues its quickly resolved I'll guve them a 4.8 out of 5. 10/29/2014
Excellent company 10/29/2014
If I hadn't had previous experience this wouldn't have worked. I had to push to get things done and there were a lot of last 'must dos' partly because Parallon is a pain. My company had to go through them. This company does not have very good benefits but I'm in it for the travel. 10/24/2014
Just finishing up my first assignment in Roswell NM with TNAA. April Coltran is my recruiter and she did an amazing job finding me this contract when my first contract at Medical City Dallas got cancelled 3 days before it was supposed to start. It did take some time to find this assignment since Peds contracts are a little harder to find in early springtime, however, TNAA did an excellent job putting everything together for my assignment and rushing my NM RN license for me to start with a week notice. Pay rate is very comparable to all the other travelers I work with at this hospital. I had one paycheck issue earlier on in the contract when they deducted housing twice (I did company housing for the first 13 weeks; stipend for the extension). I emailed payroll Friday and they corrected that following Monday. I've received excellent support from April, June (compliance officer), and Claudia (nursing liason) all throughout the process and assignment. TNAA offers travel pay, completion bonuses, and overtime bonuses. **One negative = TNAA does not offer a 401K program. They say no one ever signs up for it. To some people, it could be something worth switching companies over... 10/24/2014
On my 3rd assignment with them and love them. Love my recruiter Gena Deaton. Reimbursed me for my Oregon license, get in contact with me quickly if my hours reported are not the same as the hospital reports and will pay the amount I report then allow me to get the hospital to fix so will not be missing the money. Only cons no 401K and paid every 2 weeks. Other than that would definitely recommend. 10/24/2014
They have been very clear from the beginning about what they are offering. I am very impressed how efficient the agency is. I am traveling with my family ,and it is difficult to trust someone over the phone. They have kept to their word. They are reliable, professional, personable and available. I would recommend them to anyone. 10/22/2014
Outstanding company! Travel Nurse Across America agents and representatives treat me like I'm a part of their family. They provide excellent service, and they are always available when I need them. Travel Nurse Across America exceed all of my expectations. 10/22/2014
No comments 10/20/2014
Great! 10/20/2014
Great company. My recruiter does a great job. Housing and other departments are wonderful. 10/18/2014
None 10/18/2014
Great company to work for, care about employees, you're a person not a number.they have treated me great. 10/17/2014
I'm working at my first assignment and I love it. Some things didn't go as I planned but I think it is just a learning curve. Anytime I had a question, and there were many, I called Rebecca. If she didn't know the answer she knew who did. She is great to work with. 10/17/2014
April is a great recruiter 10/17/2014
I had to travel in order to get out of a bad situation. I tried to keep that from my recruiter, but planning on leaving only made things worse and I had no viable options. I'm so glad I told her; she got my information out to everyone, and I was on the road sooner than I would have dared to hope. Its not an ideal assignment, and not what I would have chosen in normal circumstances, but this was certainly not normal and she really stepped up and got me out of there asap. Saved my life. 10/17/2014
I love working with TNAA! I can trust this company to find assignments that fit my needs, safe and convenient housing, and always be available when I need them for anything. 10/17/2014
I absolutely love this company! Besides having an amazing recruiter, the company itsself has exceeded all expectations. This is the best company I have worked for in all my career! I recommend it to anyone wanting to travel! 10/17/2014
I love working TNAA. They have had my back when I needed them too. My paychecks have been on time with only one time it was not right and immediately fixed. They are very friendly and professional. Pay is decent and I love their benefits. Housing has been great. I feel like I matter to them and am not a number. My recruiter does a great job of putting everything up front prior to securing a contract. I am extremely happy I chose this company and plan on staying with them! 10/16/2014
Great company 10/16/2014
This is the first travel company I've been with. So far, they have been great. Very friendly, knowledgeable, and get back to you quickly. Their pay is fair and their extra benefits (extra shift bonus, points, and contract extension bonus) are wonderful. Highly recommended. 10/16/2014
This is a great travel company.Very true and honest upfront with every info so you can make an informed decision.I really love all the members of my team. 10/16/2014
I love my company, always there when I need them and I feel well taken care of 10/16/2014
Always supportive team! Wouldn't work with any other company. 10/16/2014
My recruiter checks in with me frequently to see how my assignment is going 10/16/2014
Be aware that Travel Haven will tack a hefty fee onto your monthly rent for the privilege of them arranging your housing... 10/16/2014
N/a 10/16/2014
This is by far the best company I have worked with compared to the other 5! Our recruiter did everything she could to get us a job! I will continue working with this company. 10/16/2014
TNAA is the best travel company's that I have been associated with. They always have quick response times to any issues that may arise during a contract. Easy to deal with on levels. 10/15/2014
Great company. Recruiter is extremely knowledgeable. 10/15/2014
V 10/15/2014
just know that there are a ton of tings you have to get done prior to assignment to for that facility so ask about those from quality personel and don't try to get them done during a quick start job (one that is starting in two weeks unless you are not working and have the time to devote to the list okay). 10/15/2014
This company has been very supportive and accommodating to my specific needs. I'm always able to contact my recruiter when issues arise. Everyone has been very helpful in beginning this new path in my career. 10/15/2014
I just want to thank everyone at TNAA. My travel experience has been nothing but positive, and I never feel alone out here. Someone is always there. I decided to go with TNAA because how much I really liked my recruiter, and I felt that that was very important. I have talked to other travelers and they don't always have that same feeling toward their recruiters. So I would recommended Derek for anyone who was looking to talk to a recruiter about travel nursing. He's very knowledgeable and not pushy or anything, he listens to what you want out of traveling. Also the housing is really nice. I took the housing this time since I didn't know much about the area before I moved and I absolutely love where they put me, I don't think I want to leave! Thanks again so much to very one at TNAA!! 10/15/2014
Couldn't ask for better from a company! 10/15/2014
I find TNAA very traveler friendly. My recruiter has a great knowledge base. 10/15/2014
Everyone is on the ball here, you never, and I mean never, have to wait very long to get you business taken care of. 10/15/2014
Great company to work for 10/15/2014
Note: I am new to travel nursing and TNAA is my agency. I was really nervous about beginning my career as a traveler, as I read so many horror stories online. I checked several websites that rated agencies and decided to go with TNAA because they were always highly rated. I am very happy that I did. My recruiter, Amber, helped me get a contract at a very traveler friendly facility. The housing is a very nice, very secure apartment located two miles from the hospital. I really couldn't be happier. I just signed an extension. I recommend TNAA and Amber to all of the other travelers who I work with. 10/15/2014
N/A 10/06/2014
everyone at tnaa has been great. i haven't had any problems that couldn't be worked out. my recruiter amber is awesome! she has to be to work with me. first time on an assignment with tnaa i got a call from the clinical director (i think it was) and she just called to see how things were going. i really appreciated that. so far, great company to work with. 10/02/2014
Great to deal with. When there was no assignment where I wanted to go My recruiter found me an alternate location which I love. Would recommend TNAA to anyone on the road traveling. 09/28/2014
I love working for this company. Amber has been more than helpful in so many different ways. Everyone I have talked to here has taken a personal interest in me and I feel like they really know me. Would recommend them to all my close friends. 09/27/2014
None 09/26/2014
Nothing but positive things to say about my agency, I have had no complaints, and this is the only agency I will ever travel with. Amber has always been available when I needed her. Traveling with TNAA has made my experience smooth and stress free! Travel with this agency if you want to feel taken care of and secure in your decision to take an assignment. 09/26/2014
Only not using them because they didn't have the assignment I wanted for this time. 09/26/2014
My recruiter Amber was awesome. First year as a travel RN, took so much time explaining things to me, answered all my questions, multiple times! Love working with her! 09/26/2014
GOOD COMPANY 09/24/2014
Good company 09/24/2014
Great company, great recruiter (Eliza)! Listens to what I want in my travel assignments and works hard to make each one a great experience. Everyone at TNAA returns calls and emails promptly (often within the hour!). You won't regret taking an assignment with TNAA! 08/25/2014
The staff at TNAA do not try to "fit" you into a position that may not be right for you. They take time to get to know the nurses, listen to their goals, and finding out what is important to the traveler. They will then look to find a position that is right the traveler, with honesty and full disclosure of what to expect from the assignment. No unpleasant surprises. 08/18/2014
I have traveled with 3 companies so far and TNAA is my favorite. Olivia Carper is awesome and honest and will go out of her way for you. Olivia checks in on me to make sure all is going well, as does the DON of TNAA. Pay is accurate and on time. I feel I found my home company. I highly recommend TNAA. 08/10/2014
I did one assignment with this company. Paycheck was always on time and correct. Didnt care for assignment. Felt I was mislead and sent to a facility that my recruiter Gena knew used a lot of travelers...but were not traveler friendly. Once I signed contract she was rarely available. I was used to my recruiter having some sort of contact by email or phone call at least once a week. This one nothing. When I did get her on the phone she was polite enough but I felt she did it only because she had to. Im not a whiner by any means. We just did not connect. After contract ended she just forwarded emails with available jobs but no personal contact. You really need to bond with your recruiter because youre putting a lot of trust in them. 08/03/2014
FAILURE TO KEEP COMMITMENTS. VERY SLOW AT FINDING ASSIGNMENTS AND TRIES TO FORCE YOU TO TAKE FIRST JOB OFFERED. UNFAIR PAY PRACTICES. 07/18/2014
I have worked with my recruiter Michelle Cacace since I started with the company about 3 years ago. She is probably the main reason that I stay with, and maintain exclusivity with TNAA 06/26/2014
Have done several assignments with TNAA,can trust my recruiter Michelle to be honest and upfront with me, Ashley will keeping working hard to find housing until we are both happy with my home away from home. The pay is not as high as some companies but pay is good. I feel like I have a support group when I am on assignment, not just a relationship with my recruiter. Everybody in the company is available and eager to problem solve or answer questions. I have never be wronged by this company in any capacity. 06/25/2014
TNAA is an awesome company. I am always referring people and all my friends also have a great experience. They put the pay in writing. They pay for all your pre-employment requirements. They pay for your license and help you get it. They guarantee pay. Their recruiters are all very seasoned and know what they are doing. Call them, you will not be disappointed. 06/13/2014
My recruiter, Donna, is THE BEST!! She calls me several times during every contract to make sure that I need nothing. I have always gotten a prompt return call for any voice mail that Ive left for any one at TNAA. Wendy is a gem as well. Payroll/benefits department are just precious. 05/30/2014
Have to say the best aspect of the company was my recruiter. They were my first company as a new traveler. I did my homework and went with them because they offered the best across the board (I did not use benefits). Very helpful, always available and went above and beyond in the beginning of my first assignment when the hospital neglected to let us travelers know orientation had been cancelled for the week we were reporting because of JCAHO-TNAA reimbursed me money spent because of the hospital's screw up. And my recruiter made sure not to send me to an ED that was the kind that would eat you alive. It was a good first experience in terms of the assignment. The only negative I have is when my assignment ended, I was due to go to another ED. A few days before report time, the ED "cancelled" my contract offer, I was in panic mode (the thought of no job and being the family provider was a pretty helpless feeling) so I interviewed for a job in another ED with lower pay, crappier work schedule, horrible reviews, and further away. I really felt pressured needless to say. I conceded. And less than a couple hours later was told that the original hospital wanted to reoffer me my original contract, but my recruiter told them I already accepted another position. But I really hadn't, and if my best interest were in mind, I would have ended up at the orginal ED. At this point I still hadn't signed anything for the crappier assignment and less than 12 hours later after my interview with the crappier offer, I changed my mind (never signed anything accepting the official offer) told my recruiter I wasn't going to accept the assignment for the above reasons. They tried to bully me into accepting, stating that I could face a lawsuit and penalty fees for time spent (again less than 12 hours), but I wouldn't budge. Then the VP called me and offered me more money and a bonus. Wasn't worth it. It all really rubbed me the wrong way and made them look bad, I felt they were trying to play me. If it wasn't for making good friends at my first assignment who were ALL seasoned travelers, I never would have called the BS flag on that move. I cut my ties after that and went with another company (better pay, pretty accomadating and lets be honest, we travel for the money and less ties to an organization). I still think TNAA is a very good travel company and I still do recommend my recruiter to people, I just think it wasn't meant to be with them and I. 05/29/2014
They stood up for me when the hospital canceled my assignment. They were very very supportive. It was very ugly how the cancelation happened. But the way they handled it was excellent. My recruiter was right there for me along with CNO. There was one mistake with paycheck but after I pointed out, they corrected it right away. I can honestly recommend this agency! 04/24/2014
Great recruiter! Great benefits! 04/08/2014
An amazingly smooth experience. 03/15/2014
I have done four assignments with this agency and would not use anyone else. My recruiter shows genuine care and concern for me. They provide home tax advantages and is available to the nurses 24-7. 03/15/2014
TNAA is not the biggest name out there but they are the best. The pay is excellent and what they quote is exactly what you get, no last minute sorry but stuff. My recruiter Michelle is the best in the business and she always "has my back". I know because I've been a traveler for 15 years and worked with several agencies. I'm never leaving TNAA. 03/14/2014
I receive random calls from TNAA. I work for another company. I applied for work with TNAA, the recruiter never obtained work for me, told "nothing is coming through." Yet, they call and leave messages "call me right away". I wouldn't go with them now~ just a waste of my time trying to get any where with them. Not very professional in that regard. 03/12/2014
None 01/16/2014
THIS IS A GREAT AGENCY, AND THE RECRUITERS ARE AN IMPORTANT PART OF THAT. OLIVIA CARPER IS AN AWESOME RECRUITER, AND I HIGHLY RECOMMEND HER. 01/15/2014
I was very pleased with TNAA. Very helpful, accessible recruiter. Housing by agency was clean and safe. I would highly recommend working with them! 01/14/2014
Great , personable place! 01/09/2014
Highly recommend TNAA, I have been with them for a year and have had multiple assignments with them. I can always get my recruiter when needed and have had flawless exoeriences with them. My pay is great with out any complaints. If i have to take a preassessment test for an assisgnment they go above and beyond to make sure I have all the resources needed for efficient practice and knowledge. Housing is seemless and has multiple options for fit your needs at any location. Very professional and compassionate group of people. They are my second family. 01/08/2014
Love working for TNAA 01/07/2014
Used this site to choose agency. Am very pleased. 01/07/2014
Great Company to work for, great benefits, would like to see TNAA offer a 401K plan. 01/07/2014
I have researched many travel agencies and am very pleased that I decided to go with TNAA. I have had nothing but spectacular experience with them. Everyone has been kind, very supportive and like family from day one. The pay is very competitive, the incentives / bonuses / loyalty points do not compare with other agencies. If it weren't for family demands, I would stay with TNAA until I retired!! Highly recommend without reservation (: 01/07/2014
Great company to work for - have accommodated me in everyway 01/07/2014
Very responsive to my needs. If I call, I get quick call back. Always helpful. I am happy with my assignments and happy with my paychecks. 01/07/2014
None 01/07/2014
I have worked with Olivia Carper as a recruiter for over 5 years and she represents what this company is all about. She is friendly, honest, and trustworthy. I would recommend TNAA to other travelers based on my own experience with them. They are supportive when I am on assignment and helpful when looking for a new contract. 01/06/2014
I have already recommended this company. I have been travelling for 4 months. My first assignment was tough, simply a personality clash, but my second assignment is wonderful. My recruiter has been there whenever I need her, as have the payroll staff. My last paycheck did have a problem, but TNAA works quickly to assist you. I do just wish they were more forthcoming when they were repaying advances from your paycheck. I will continue to travel with TNAA until I settle back down somewhere new. :) 01/06/2014
I switched to TNAA after working 2 assignments with another agency and am so glad I did. My TNAA recruiter has been open and honest about the hospitals, pay rates, and cities. She will only submit me to assignments that I am interested in and that she feels will be a good fit. Everyone at the office is so friendly and knows their job. It doesn't matter who I speak to when I call, they always have my information and are on top of everything. Being a foreign nurse a lot of agencies are hesitant to work with me, or make the sign on overly complicated. With TNAA it was an easy sign on process. TNAA offers the best pay rates and reimbursements of any of the agencies I have looked in to. I have not used their insurance plan, but I will be switching over to it on my next contract. 01/06/2014
Have no complaints 01/06/2014
I used TNAA as my very first travel nursing agency as a new traveler. I don't think I'll be using them for my next assignment. My recruiter was very nice, but she was incredibly difficult to get in contact with once I signed my contract. Also, there was a particular hospital I wanted to work at, and I had my recruiter send in my application to them. She called back and told me the positions in that hospital had been filled and tried to get me to go somewhere else. Right after I signed on with the hospital where I am now, I got a call from the manager at the hospital where I really wanted to be, asking if I would like to work there. Too late... TNAA staff seemed indifferent when I would call and would just try to transfer me to my recruiter, who of course was unavailable, and I would get her voicemail. When it came to pay, I thought I was getting a decent deal until I showed up at the hospital and met other travelers. As it turned out, my pay package was MUCH less than theirs, and their housing was way better. Speaking of housing, I ended up finding my own housing because the housing department at TNAA was not very helpful, and I took the stipend, which was also less than other travelers at the same hospital. When I was sending in paperwork to TNAA, they seemed to have misplaced my paperwork and had me redo them more than once, later blaming me for not sending it in. One of the occasions was right before I moved to my first assignment and was without internet access, so it was incredibly difficult to redo paperwork for them. They were less than understanding and very pushy, once even arguing with me on the phone over it. I have not been happy with their service. Their pay and their insurance plan is not worth this aggravation. It was not a smooth transition into travel nursing for me. I was incredibly stressed. I chose TNAA because of the good reviews I'd read about them, but I would not recommend them. As it turns out, they weren't even well-known when I told other travelers and hospitals about them. I'll be moving on to another agency for the next assignment. 12/10/2013
I have heard horror stories abut agencies that getyour paycheck messed up or are unsupportive but this agency was amazing and I 100% recommend it. They were consistently supportive, friendly, and efficient. 12/09/2013
This is my first travel contract/assignment and I stayed local, but I would have no qualms with traveling with this agency, my recruiter is awesome and everyone is so supportive! 12/08/2013
Best agency I've worked for 12/06/2013
Very good company. I like that there are different departments to help with housing, all the paperwork, etc in addition to the actual recruiter. 12/06/2013
I have been with this agency for approximately 2 years and had a difficult start due to my previous experience with another agency. I have been treated with respect, concern for myself and family, and have been accommodated within reason. My recruiter is a God fearing woman who is not afraid to share her story, her compassion, and her faith with anyone and everyone who will listen. I am thankful to have her in my professional circle and would recommend her without hesitation. 12/06/2013
Very personable and responsive to needs of their travelers 12/06/2013
Michelle, Ashley,Wendy and TNAA in general are awesome to work for. They are there for you every step of the way. They are available at all times to answer questions, concerns, and address needs that you might need assistance with. I enjoy being a part of this company because I know I am well taken care of. 12/06/2013
TNAA has always given me the good the bad and the ugly on every travel assignment. They are honest in their dealings with me and I always know going in exactly what my pay will be and they put it in writing!Their insurance plan is the best and I have never had a problem with it. 12/06/2013
TNAA has been the 3rd travel company I have used and I am extremely pleased with them. My recruiter is wonderful! This company strives to be easily accessible, help find assignments that are a good fit and location for their nurses, and are always upfront with pay rates and provide detailed breakdowns of what I can expect to make during the assignment. The loyalty and honesty this company has shown me has been spectacular... That's why I'm on my 4th assignment with them! 12/05/2013
Love love love this agency. They are so supportive and you really feel like they care. My recruiter feels like one of my friends now! They call to check on you often, the housing they have provided has always been top notch and they are very knowledgeable about the areas they send you to and the hospitals. I feel very lucky to be with this company, especially when I talk to other travelers that are not with TNAA and not having as good of an experience as I am. 09/28/2013
Excellent communication with all departments. Accomodating with email, messages, and phone calls. Friendly staff to work with. 09/16/2013
I really like this company. I have been in healthcare for about 13 years in various roles and they have overall been very supportive as this is my first travel nurse experience. I especially like their 'mystuff' tab it's your own personal account of everything about you. I am really excited that I chose to travel with this company. 09/15/2013
Michelle Cacace is very responsive and easy to work with. 09/13/2013
I have never had BIG promises made. Instead they always are on top of things and you receive the plus and negative of assignments so you can make a realistic choice and determine if you will be a good fit in the assignment. Recruiter, housing folks, payroll and benefits departments communicate very well with each other and with you. I have done several assignments with TNAA and there are no surprises. That's always a plus in my book! 09/12/2013
This is my first travel assignment and I am very satisfied. This is a great travel company to work for. I would highly recommend this company. 07/29/2013
Very good agency, works really well with you, checks up on you frequently, and the payroll department is very on top of any issues. 07/29/2013
n/a 07/26/2013
I am almost at the end of my first contract and have nothing negative to say about TNAA. I could only rate some topics as "great" vs excellent bc I have not experienced or have nothing to compare it to. I highly recommend Michelle Cacace, my recruiter to anyone, she is very knowledgeable at what she does and will treat you as an individual and look at Your needs when looking for an assignment. I have already got my next assignment lined up thanks to her. 07/22/2013
Recruiter has been very friendly and has taken the time to get to know me and really takes my requests and concerns seriously. 07/21/2013
Everyone with the agency has been very helpful. My recruiter, Michelle, is awesome. Always able to get in touch with her or she will call back promptly. Ashley in housing has been great with accommodations. June and Kari in QA have been very helpful and get you set up with testing or labs needed. Never have had a problem with payroll. 07/21/2013
Put in for time off. Keep personal issues to self when getting assignments. Be honest with ur skills, don't say u can do when knowledge is lacking! 07/21/2013
Very up-front with all information, making the decisions easier to make. Good communication with all departments of the agency. 07/20/2013
Great 07/20/2013
wonderful agency to work with, recruiter always available, assignments where I want them, pay excellent 07/20/2013
wonderful agency to work with, recruiter always available, assignments where I want them, pay excellent 07/20/2013
Always a positive experience working with them. They go above and beyond to help and make a point of accommodating the travel assignments. 07/19/2013
I Was fired from a position and when asked to provide documentation of reasons, first two reasons were false and last two reasons was strickly hearsay and i was unable to provide proof that they were false. Human resouces grilled me on the phone and finally decided that since i worked for the agency for a number of years without incident and glowing references that they would continue to let me work for them after i paid a rather large fine for incomplete contract. I felt like the agency didn't stand behind me as proven by the fine, and that taking the word of the hospital over mine wasn't very loyal to me after several years of loyal service. 07/19/2013
Once I started working with TNAA there was no need to jump from company to company, they have everything I need. Each person I interact with is professional and positive, my recruiter is great at finding jobs where I want to go and from the beginning of each assignment until the end, I feel the company is there for me when I need them. I don't take the insurance so I can't speak for that and I find my own housing. And as an added touch, I love that we have a Chaplain available if we need him. 07/19/2013
Michelle my recruiter, Michelle had been great looking out for jobs that fit my needs perfectly. She stays in close contact with me very often to make sure everything is going well for me in my current assignment. Wendy has kept me informed on my certifications and documents that I needed and even makes arrangements to help me get those so it's more convenient for me. 07/19/2013
I absolutely love TNAA. I have always felt complete support from the entire agency. They are incredibly prompt with any and all questions. I wish they had eye insurance and life insurance, but other than that I am completely satisfied with everything about TNAA. I suggest them to all of my friends and coworkers. 05/23/2013
My recruiter promised me things she couldn't deliver on and it ended up costing me money. I went all the way to the CEO and he didn't care. Throughout this issue I remained professional, however, my recruiter stopped answering emails and didn't return phone calls. The true measure of a company is how they handle an issue and this is definitely not one you want to have an issue with. Stay away from this company. 04/29/2013
Would work with this company again! 04/27/2013
I've had a positive experience with TNAA. 04/27/2013
I am working on my 5th assignment with TNAA and so far it has been a very good experience. I am always able to get in touch with them and if you leave them a message or email they get back to you promptly. They continually check in on you and listen to you when you have a complaint or problem and bend over backwards trying to fix the problem or accommodate you. will definitely keep traveling with this company. 04/20/2013
Would work with this company again! 03/26/2013
I refer co travelers without any hesitation on a regular basis. 03/19/2013
Derek King awesome recruiter!!! 03/06/2013
They were good until my assignment was ending and they kept me dangling with no information about a next assignment until literally the last minute. They were deceitful and evasive about the nature of the next assignment, I contracted for a NICU position and was instead put into Central Staffing and floated up to 4 times in a shift every night I worked, every shift. They offered me NO support with this issue. The housing had nothing but a bed, table and couch. NO dishes, nothing to use. I was 2,000 miles from home, with NOTHING. We had discussed housewares, and what I got was a broom and a bucket, what I needed was sheets for the bed and dishes. Their so-called medical insurance covered nothing. Although they broke my contract by putting me in Central Staffing instead of the department I contracted for, they billed me $1,800 for "fees" for "breaking my contract" then sent it to a collection agency. Avoid them. 12/19/2012
none 12/01/2012
I would encourage anyone to be as specific as possible with scheduling requests prior to ever submitting for a position at a hospital. Once the receiving facility accepts your proposal it is hard to back track and negotiate any specific needs or wants. 11/15/2012
My experience with them has been very good so far. I particularly like that they reimburse for all training, education, and required immunizations. Their travel reimbursement is also very good. 11/13/2012
Great company to work with! 11/12/2012
Wonderful company. Michelle Cacace is so easy to work with and friendly. The rest of the supporting staff is awesome. 11/12/2012
This company is happy to take on nurses to make money for them, but the are very poor nurse advocates. You can count on this company siding with the hospital if ANY issues arrise. They would rather hold onto the contract potential than to risk it by protecting the nurses that work for them. They are great until you need their support, then they claim a "no tolorance" rule for any problem you may have. I tell every nurse I meet about the negative experience I had with this company. 09/18/2012
Pay rates in the LA area have been more than or at least always competitive with other agencies. Great support given from recruiter- checking in every 2-3 weeks. 09/04/2012
Great, reliable and fair company. Best recruiter Michelle Cacace 09/04/2012
Michelle Cacace is my recruiter always easy to get in touch with, is honest, professional, and caring. Very good company to work for. I have worked 2 assignments with them and working on a 3rd. 09/01/2012
The recruiters are excellent, the health insurance is poor. 08/31/2012
When there is a problem, always sides with the facility. There is no support for the nurse, you are just discarded 08/27/2012
Make sure you get EVERYTHING in writing. It is amazing how companies SEEM to be the best UNTIL an issue arises and then you see their TRUE colors. This company was actually ranked at the top in terms of travel companies but it has been one of the worst and most unprofessional groups I have ever worked with as a traveler. The nurse liason and housing coordinator are both very rude and nasty. The only thing good about the assignment was that the hospital was in an excellent location and my co-workers were amazing. My recruiter was grand in the beginning but once a problem arose, he shrunk into the background and left me stranded, dealing with his less than professional co-workers. I have worked with many travel companies and this is the only one that I would absolutely NOT recommend. 06/23/2012
My recruiter has been great! She is always available and working FOR me! 06/09/2011
My first travel assignment was outstanding as a result of Donna (my recruiter) and her staff. I tried 2 other companies before finding TNAA. My housing is pretty good. I didnt like the housing they were going to use so they asked me where I wanted to stay and got it for me. Rental furniture wasnt good but was fixed promptly. Assignment criteria well explained before arrival. Pay check always on time and correct, although I think the other travelers make more. Will definitely use this company again. 07/20/2008
While every nurse was staying in a luxury apt, with all amenities and a dog park. They had me stay in a cheap place. I had my dog and one HOT day in the summer, the AC froze and had to be turned off for 3 days. They did nothing to accomodate me. Fortunately I had a friend in the area or my dog would have died from the heat during the day. They tried to make my apt sound better by saying, it's 2 bedroom! I had no one with me or visiting and they didn't furnish it. They also told me that the other apt (by the way, they said I would be staying there in the beginning) had no vacancies. I checked them out and asked them if they did and they said they did and did at the time I moved in the other apt. When I first got there they told me I had to do a test at the hosp and if I didn't pass I would have to leave, they only told me that AFTER I arrived. They said I couldn't have my apt until I passed the test, so they were going to put me up in a hotel. Again, I had a friend near by and was able to stay with her. I did drive by the hotel they were going to keep me in. It was a dump in the hood. So I would have been walking my dog in a dangerous area at night with all my possessions in my car. When I was looking for a new assignment, I asked my recruiter for different areas, to shop around. She left a message stating it has taken up a lot of her time and had to get someone to help her, like I was a bother. I thought that was her job to look for jobs for me?!?! I will never go back with them! 07/18/2008
Housing now comes with microwave, waher and dryer. You can mix and match your furniture, too. You can opt for a bookcase instead of a chair or get a sofa sleeper. 05/12/2008
my recruiter is always available and efficient. pay is better than other travelers i talk to. housing is nice. 03/20/2008
Everyone with this company has been exceptional to work with. I had what felt like a million questions and they answered everyone of them. Every call and email I made was replied that day or the very next morning. That truly went out of there way to make sure I got what I wanted and needed. I would recommend them highly. 05/10/2007
There are only two areas of difficulty for me with TNAA. The first is that they do not have many travel locations in the midwest. Not a problem for most but for me that's where I'd like to go. The second is that their health insurance has an annual max. so it would be wise to carry some additional catastrophic insurance. Which they now offer but if you are over 40 it's a little pricey. 02/21/2007
Thank you 12/18/2006
This is a very good company, although there is a lot of paperwork to get started they are very organized and efficient and send you everything you need. They are supportive and the housing was very good, papy accurate and on time and insurance decent. did have a recruiter change, but that was fine. only c/o is that you have to deal with a lot of different people ending and starting an assignment which can be aggravating instead of just one or two. would work with them again, and refer others to them.
Return to top of page
---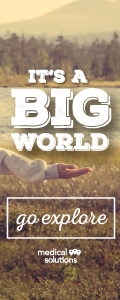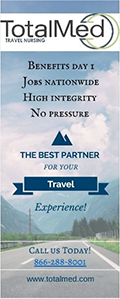 Click here for advertising info