Travel Nursing Hospital Ranking Results
Each ranking will be averaged and updated on a continual basis. The highest score for a hospital is 100.

Feel free to rank any hospital. You are not limited to the ones below.
Travel Nursing Hospital Review of: Regional One Health
Score
(all time)
Score
(within 1 year)
1. Friendliness and acceptance of travelers by staff
2.3
1.5
2. How open are they to allowing you to expand your skills while traveling?
2.7
1.5
3. Hospital Technology
1.7
1.0
4. Location (A nice area to live)
1
1.0
5. Cafeteria food
2.3
2.5
6. Parking
2.3
1.0
7. Physical layout of hospital effecient
2
1.0
8. Hospital appeal (looks)
1.7
1.0
9. Hospital orientation geared toward travelers?
1.3
1.0
10. Simplicity being initiated into the system (Do you have to do lots of unneccessary paperwork, drug testing, criminal background checks, etc. in addition to what the agency requires before you can start working?)
3.3
3.0
11. Reputation of the hospital
2.3
1.0
12. How nice are the doctors to staff
5
5.0
13. Friendliness of staffing office
2.3
1.0
14. Happy with the work scheduling procedure?
2
1.0
15. How efficient is their system so you can get your job done?
1.7
1.0
16. Adequacy of their nurse to patient ratio
1.7
1.0
17. How well staffed are they
1.7
1.0
18. How happy were you with your workload?
1.7
1.0
19. Staff morale (overall)
1.7
1.0
20. To what extent would you recommend this hospital to other travelers?
2
1.0
Total Score (number or rankings)
42.7(3)
28.5(2)
I worked in the Med surg/trama department(s) in the hospital. Staff there wasn't friendly at all. Some reason this place decided to hire over 70 travel nurses in a month. Which brought the morale down for permanent staff. I had to go through several different people to get my schedule made. I was cancled due to a patient complaining about me not giving them pain meds. When I had no recollection of them even asking or needing anything for pain. 09/30/2017
Housing was approximately 10 mile(s) from the hospital. The name of the housing complex was House . Housing was located in city of Southaven. On a scale from 1 to 5, I would rate it a 5. Rented privately.
I worked in the PCU department(s) in the hospital. Frequently putting ICU patients on PCU unit. Vents on PCU unit and did not care if you had vent experience or not. Changed name of unit mid assignment from PCU to "Medical Surgical Trauma ICU Stepdown"??? 04/04/2017
Housing was approximately 10 mile(s) from the hospital. The name of the housing complex was InnTowne Suites. Housing was located in city of Memphis. On a scale from 1 to 5, I would rate it a 1. Extended stay hotel, not much but cheap with refrigerator , sink and stovetop.
I worked in the Emergency Trauma department(s) in the hospital. I worked in the Level 1 Trauma Center, Critical Care Assessment area. Be sure when you work with your recruiter that you're in the right place. I was placed in trauma, and thought I was doing more medical ED. Regional One (a.k.a. The Med) has four EDs (medical,trauma, burn, L&D). I stuck it out and learned Level 1 trauma, and trauma ICU nursing. Trauma is not for the faint of heart. You will see some of the worst cases and things you thought were not possible that the human body can do and then survive. The staff are willing to teach you and let you learn skills like shock trauma, but you need to be fast and hard to survive here. There are times when the traveler will be left alone to deal with the unit while all the other nurses are in shock trauma. You will deal with unit patients and multiple vented ICU admits with ICP monitoring, ventrics, and chart on two different systems (MedHost in the ED, Soarian for the admits). This is the nature of the job, but I adjusted with no trauma experience and barely any ICU experience. If you like to be challenged, great at figuring things out, and love to learn, this is the place for you. This is the third busiest trauma center in the country, lots of GSWs, crazy MVCs, amputations, stabbings, whatever else you can imagine. And traumas come from neighboring states like Mississippi, Arkansas, and even Missouri, as Regional One is the level 1 trauma for the region. I worked nights where the challenge is really getting through the night with fewer nurses and resources, but be part of the team fast and prepare to work hard. This was the hardest place I've worked, but I got to work with some of the brightest in trauma, and overall very cool and helpful people. It helps to have trauma and trauma ICU experience, but if you're willing to learn, they are willing to teach. Doctors have been cool as well. I wish that I could stay longer, but the city is tough to fall in love with. There is so much to do in Memphis, outdoors, live music, and more, but it's not very safe. Look for housing in midtown or more east of the city, like Germantown or Cordova. Hang out in midtown, see Beale St. during the day, but get out at night, or you could be shot. People are generally nice, but there is racial tension, and a lot of poor. Overall, I will miss the nurses and the docs that I worked with at night. Such a great team to be part of. 06/17/2016
Housing was approximately 14 mile(s) from the hospital. The name of the housing complex was Extended Stay America . Housing was located in city of Memphis. On a scale from 1 to 5, I would rate it a 4. The Extended Stay America was in Memphis, but on the Germantown border. It was like 30 minutes to downtown on the local road (Poplar Ave) or accessible to two highway routes that will cut almost 10 minutes off your commute. It's clean, decent, the staff are absolutely wonderful here! The clientele could vary, and can be rowdy certain weekends depending on which festival is going on. Lots to do here in Memphis starting in May. Also makes for a busy trauma season.
Return to top of page
---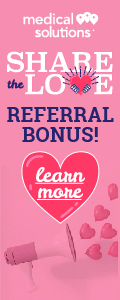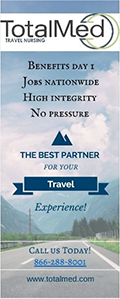 Click here for advertising info